Photo report: UK Practitioners Hold Round-the-clock Sit-in in Front of the Chinese Embassy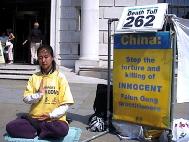 1. UK practitioners are holding a round-the-clock sit-in in front of the Chinese Embassy in London from July 19 to September 8, calling on UK society to support the SOS urgent rescue activities.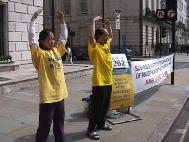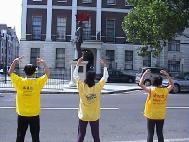 2. After finishing the arduous 452-mile walk, UK practitioners arrived in downtown London and delivered an appeal letter to the Prime Minister calling for support of the Falun Gong practitioners in China.