Missouri Government Leaders Send Greetings to the Divine Performing Arts (Photos)
February 11, 2009 | By a Minghui reporter
(Clearwisdom.net) The Divine Performing Arts (DPA) held three Chinese New Year Splendors in St. Louis, Missouri on February 6 and 7.
Government officials from Missouri sent greeting letters to the DPA, wishing the shows success.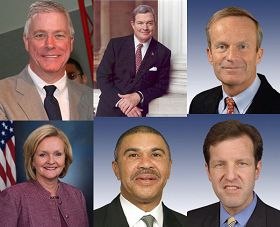 Missouri Government Leaders who sent letters to the DPA
Lieutenant Governor Peter Kinder
In his letter, the Lieutenant Governor Peter Kinder said: "As the Lt. Governor of the State of Missouri, I am honored to welcome the Divine Performance Arts-Chinese New Year Spectacular that showcases theatrical performance on February 6th and 7th, 2009 at the Touhill Performance Art Center in St. Louis.
"The Chinese New Year Spectacular has brought the opportunity for people around the world to learn about the core values of genuine Chinese culture: benevolence, righteousness, propriety, wisdom, and faithfulness through art, dancing, and music. These values will also help people to understand and respect each other and worth to be promoted."
Senator Kit Bond
Senator Kit Bond said in his letter: "I am honored to have the opportunity to welcome you to the great State of Missouri! The City of St. Louis is honored to host the Chinese Spectacular. Your world-class theatrical performance brings the beauty and grace of Chinese fine arts to Missouri. We are grateful to again celebrate the wonders and values of Chinese culture--5,000 years of arts inspiration presented through dance, music, and visual arts. This remarkable show represents a celebration of China's triumph over the dark period we know as the Cultural Revolution."
Senator McCaskill
Senator McCaskill said: "In this age of greater diversity and globalization, bringing different cultures together in new and unexpected ways, it is especially important that we recognize the richness and vitality of our local Asian-American communities. Since some of the most significant global issues of today involve China, we can approach these challenges responsibly only if we work to increase global knowledge and cultural awareness, and the New Year Spectacular does just that."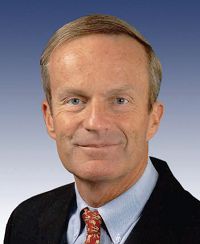 Congressman Todd Akin
Congressman Todd Akin said: "This program has enjoyed well deserved praise and recognition as its performers and organizers put together an aesthetically impressive show that reflects China's 5,000 year old culture.
"This culturally rich performance has enjoyed much success at many impressive venues and we are fortunate to have a program of such caliber to enjoy in the St. Louis region."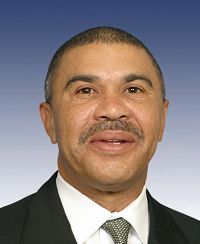 Congressman Lacy Clay
Congressman Lacy Clay said in his letter: "It is a privilege and an honor to congratulate all of those participating in the Chinese New Year Spectacular. This is an outstanding event and one that has been eagerly anticipated.
"The Divine Performing Arts has designed an exceptional program that celebrates the elegance of Chinese culture. These wonderful performances provide people around the world with a wonderful opportunity to see and enjoy a magical blend of Chinese dance and music."
Congressman Russ Carnahan
Congressman Russ Carnahan said in his letter: "As the Chinese language and culture grow in popularity, the Chinese New Year Spectacular becomes an ever more enriching educational experience for our citizens, and I am honored that you have brought this show to the St. Louis Community. The spectacular is a world-class production that showcases the classical themes, traditions, and principles of the Chinese culture. I am confident that the Spectacular will be an enjoyable event for all those in attendance."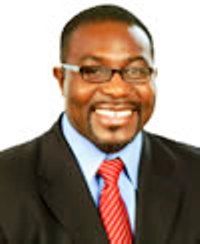 Lewis Reed, President, St. Louis Board of Aldermen
Lewis Reed, President, St. Louis Board of Aldermen, said: "It is my honor to welcome the 2009 Divine Performing Arts Chinese New Year Spectacular to St. Louis. This world-class theatrical performance will showcase the beauty and elegance of traditionally inspired Chinese classical dance to the St. Louis region. I am confident that all members of the audience will gain a greater appreciation for the rich and beautiful culture of the Chinese people."