VIPs Send Greetings to Divine Performing Arts on their North Carolina Performance (Photos)
January 01, 2009 | By Zheng Yuyan in North Carolina
(Clearwisdom.net) A grand artistic show was staged in Durham, North Carolina on December 28, 2008, when Divine Performing Arts (DPA) performed at the brand new, state-of-the-art Durham Performing Arts Center (DPAC). The performance showcased the majesty of traditional Chinese culture.
The newly-opened DPAC in the largest arts center in the Carolinas. It is equipped with the most advanced facilities, with a seating capacity of 2,800. All tickets were sold out prior to the show, the large audience anticipating the splendor of the DPA performance.
Mr. Bob Klaus, General Manager of the DPAC, commented, "With so many prestigious theaters around the country presenting Divine Performing Arts shows, we are honored to be part of this tour. The excitement is high, and ticket sales are among the highest of any shows we feature."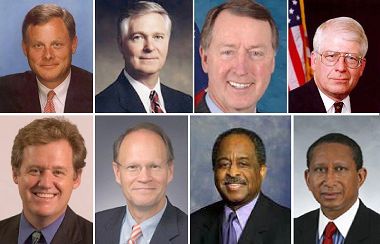 North Carolina VIPs sent greetings on the occasion of the DPA show
Prior to Divine Performing Arts' arrival, the current North Carolina governor, the newly elected governor, congressmen, senators and the mayor of Durham sent their greetings and congratulations to DPA, commending the show for its contribution to the development and awareness of traditional culture in their community.
Newly elected N.C. Governor, the Honorable Beverly Perdue: I'm very happy to be able to share in this rich culture
Governor-Elect Beverly Perdue's letter of greeting stated that Divine Performing Arts draws on 5,000 years of Chinese culture and legends, and that traditional Chinese dances and music have won the audience's admiration. She added that North Carolina is pleased to be able to share this rich cultural heritage.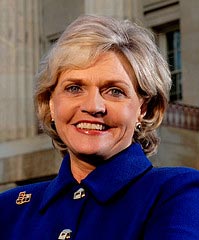 N.C. Governor-Elect Beverly Perdue
Current N.C. Governor Mike Easley: DPA showcases true, traditional Chinese culture
Current N.C. Governor Mike Easley also sent a letter of congratulations in which he expressed his welcome and greetings. Mr. Easley stated, " I know this performance is meticulously prepared and very exciting. In 2008, Divine Performing Arts company toured over 60 cities around the world, with an audience of more than 600,000, making it the largest world-class Chinese performing arts troupe. This performance showcases true, traditional culture through Chinese classical dance. I know the audience will have a wonderful time."
Senator Charles Bull: This will be a magnificent show
Senator Charles Bull conveyed his best wishes and stated in his letter of congratulations, "I know this will be a magnificent show, and every one in the audience will love it. It is a wonderful opportunity to share Chinese culture on such a dazzling occasion."
Congressman David Price: I'm very proud to be one of the audience members to appreciate the show
Congressman David Price of N.C.'s 4th District wished the DPA a very successful 2009 global tour. In his letter he stated, "I am very pleased that the DPA will be perform at the DPAC on December 28. More than 600,000 audience members in over 60 cities across four continents have witnessed the elegance and power of the show. Durham is very proud to become one of them. The magnificent effects of the unique backdrops, exquisite costumes and choreography help us understand Chinese traditional arts. With God's blessing, the people in the delta are able to learn about this beautiful culture."
Congressman Bob Etheridge: We are very grateful for the happy and extraordinary cultural event the DPA brings to us
Congressman Bob Etheridge expressed his gratitude and respect for DPA. He wrote, "In the last two years, this troupe has brought happiness to various people around the world. Their inspiring Chinese classical dances and music provides us an opportunity to share in this extraordinary cross-cultural event."
Mayor William Bell: Proclamation in honor of DPA
Durham Mayor William Bell issued a proclamation in honor of Divine Performing Arts for their contribution toward harmonization of Eastern and Western cultures.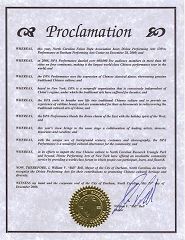 Proclamation in honor of Divine Performing Arts issued by the Mayor of Durham, North Carolina
Divine Performing Arts performances have inspired audiences from all cultural backgrounds and people from all walks of life with their superb classical Chinese dances and music. These performances transcend all languages and geographical boundaries. DPA aims to promote the divinely-inspired traditional Chinese culture and has consistently garnered high praise from a wide audience.
For the latest DPA tour information, please visit: http://divineperformingarts.org/