(Clearwisdom.net) On the evening of May 5, 2008, Divine Performing Arts put on its premiere performance of Chinese Spectacular on the last leg of its world tour, at the Jubilee Auditorium in Edmonton, Alberta, Canada. Nearly 2000 audience members were captivated by the pure compassion and pure beauty of Eastern Divine-charm, and gave the performance a standing ovation.
(Clearwisdom.net) After five successful shows in Vancouver, Divine Performing Arts graced the stage at Southern Alberta Jubilee Auditorium in Calgary on the evening of April 30, 2008. The angelic grace of sea nymphs, the virile strength of Mongolian youth and the distinctive, frolicking forsythias amazed an enthusiastic audience, including local dignitaries and the general public.
(Clearwisdom.net) Changlinzi Forced Labor Camp in Harbin City, Heilongjiang Province, is the cause of a serious pollution problem in Harbin City. Manager of the camp Shi Yingbai (male) is cooperating with bureaucratic business leaders. Inside Changlinzi Camp is a sock factory that, for the past seven to eight years, has dumped the raw chemical materials for dying the socks and toxic waste into the Songhua River through the sewage system, causing a serious health threat to the several million people in the entire Harbin City area.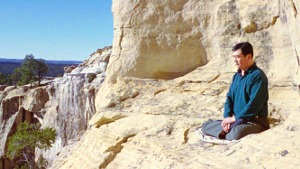 Master Li quietly watching the world from amidst the mountains after leaving New York following July 20th, 1999. (Published January 19, 2000)