Chinese Hospitals Fabricate and Destroy Organ Transplant Records, and Other Investigation Leads (Photos)
(Clearwisdom.net) The Falun Dafa Association and the Minghui/Clearwisdom website established the Coalition to Investigate the Persecution of Falun Gong on April 4, 2006, and began collecting evidence from many sources related to the organ harvesting atrocities taking place in China. The following are some recently obtained leads. We hope people will continue to help us expose the truth about the labor camps, prisons and hospital officials in Mainland China who collude in brutally persecuting Falun Gong practitioners, so we can together bring an end to this persecution.
Investigation lead: hospitals in China are fabricating and destroying massive transplant records

Recently, a relative of the chief transplant doctor at the Tongji Hospital in Wuhan City revealed much during a private conversation. He said that in order to deal with reporters, people from legal circles and other professional fields who will come to China before the Beijing Olympic Games and possibly visit the hospitals, the Communist regime has instructed transplant surgeons to hasten the process of fabricating organ donation certificates, to alter medical records of the patients who accepted the transplants, destroy any medical documents that may become evidence of organ harvesting, in an attempt to cover up the gruesome practice of taking organs from living Falun Gong practitioners.
The Party is a seasoned expert in fabricating documentation, but it is impossible to cover up everything from massive fabrications. If we can conduct an in-depth investigation of the donors' authenticity, including their date of birth, address, social relationships and major social activities, and living condition before their "donation," we would likely find gaps or inconsistencies. We might even identify a pattern behind these documents and use them as a starting point to probe this systematic crime further.
Due to international condemnation, these despicable transactions -- organ harvesting from living individuals -- have declined. According to the same source, personnel at the Tongji Hospital used to work overtime on a daily basis to carry out transplant surgeries; now there is perhaps one surgery per month.
Partial investigation into transplant surgeries in the Guangxi Zhuang Autonomous Region
At least 100 doctors in ten hospitals in Guangxi Zhuang Autonomous Region have participated in organ transplants in the past several years; more than 300 such surgeries were done in Guangxi in the year 2006. Put under duress from international pressure, the Party media announced in August 2007 that only five hospitals in Guangxi were qualified to conduct transplant surgeries. They were the No. 1 Hospital Affiliated with Guangxi Medical University, the Guangxi People's Hospital, the Ruikang Hospital Affiliated with the Guangxi Chinese Medical Institute, the PLA 303 Hospital, and the PLA 181 Hospital. Of those, the No. 1 Hospital and PLA 303 Hospital are capable of liver and kidney transplants, the Ruikang Hospital and PLA 181 Hospital are capable of kidney transplants, and the Guangxi People's Hospital is capable of heart and lung transplants.
Through some investigation, we would like to expose those hospitals and individuals who are engaged in live organ harvesting.
The prime culprits in the Guangxi area who persecute Falun Gong
(1) Peng Zuyi, male, born in Gongcheng, Guangxi in December 1948, is currently secretary of the Guangxi Politics and Law Committee. He actively orchestrated Party policies targeting Falun Gong. During his term, 12 Falun Gong practitioners died as a result of persecution, and nearly 1,000 more from one city were sent to labor camps. More than 50 were illegally sentenced to prison. Peng instructed his subordinates to ruthlessly persecute Falun Gong and he also incited hatred against Falun Gong.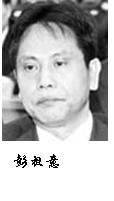 Peng Zuyi
(2) Zhang Zhenxian, currently the head of Guangxi 610 Office, helped push the persecution forward by following the Party's orders and inciting hatred against Falun Gong in public.
(3) Zhao Zhenbo, male, currently secretary of Nanning City Politics and Law Committee and head of police department. During his term, at least one incidence of persecution took place every ten days. He is suspected of masterminding murder, torture and illegally sending Falun Gong practitioners to prisons and labor camps.
Phone: 86-771-2635599, 86-13397711250 (Cell); Fax: 86-771-2806124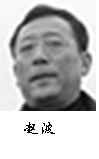 Zhao Bo
1. PLA 303 Hospital in Guangxi
At Peoples Liberation Army 303 Hospital, doctor Sun Xiyong alone has performed more than 200 liver and kidney transplants. According to a hospital report, the donors' ages were between 20 and 43 years.
(1) Zhao Donghai is the head of the PLA 303 Hospital, and Zhou Yunkun is the political secretary. This hospital actively carries out organ transplanting; there is a short wait time and low costs for organ recipient patients at this hospital.
Hospital deputy directors: Qu Haiyan, Chen Bocheng, Yang Wenbin
(2) Transplant surgeons:
Sun Xiyong has worked at the PLA 303 Hospital for only two years. Nevertheless, he has already performed 200 kidney transplants, 13 liver transplants and one liver-kidney transplant, and currently holds two historic transplant surgery records in Guangxi, one of which is the most number of transplants completed in one year.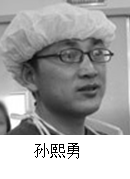 Sun Xiyong
Nong Jiang, Zhao Yuetao, Lai Yanhua, Wen Haitao, Tan Liuxin, Qu Haiyan, Xu Zhen, Ye Changqing, Zhao Donghai, Dong Jianhui, Li Zhuangjiang, Wu Guilin, Nie Feng, Wang Huiying, Luo Haifeng
Address: No. 52 Zhiwuyuan, Nanning City, Guangxi, Zip code: 530021
Phone: 86-771-2870303; Fax: 86-771-2870304

2. PLA 181 Hospital
The Kidney Transplant and Dialysis Center at the PLA 181 Hospital performs more than 100 kidney transplants a year. In 2006, the People's Liberation Army named this hospital an "Advanced Military Hospital."
(1) Xiang Yueying, male, 54, is from Miluo, Hunan Province. He graduated from the First Military Medical University and is currently head of the PLA 181 Hospital. He was issued Merit Citation Class II Award and the titles "Outstanding Hospital Director in China" in 2006; "Advanced Individual with Medical Ethics and Demeanor;" "Advanced Individual with Devoted Service to Soldiers" and "Outstanding Regiment Leader" for his active involvement in the persecution of Falun Gong.
(2) Zhou Aimin is a political secretary. During the peak of organ harvesting of Falun Gong practitioners, which was around the year 2002, a transplant center was established at the hospital. The wait time was short, and the cost was low.
Transplant surgeons: Yang Ming, Wei Weiguo, Zhu Shihe, Chen Youjiang, Wu Yunyang, Ding Xiangfei, Zhou Kuiping
Tian Lianbao: deputy director of the Kidney Transplant Division
Address: No 1 Xinqiaoyuan Road, Guilin City, Guangxi, Zip code: 541002
Phone: 86-773-3843453

3. No. 1 Hospital Affiliated with Guangxi Medical University

The No. 1 Hospital Affiliated with Guangxi Medical University is capable of carrying out dual liver-kidney transplants. The hospital established a specialized transplant center in 2002 in order to bring in more money by doing more transplants. The hospital was awarded the titles "Class 3 First Level Hospital;" "100 Best Hospitals in the Nation" and "Hospital Most Trusted by the People," among others.
(1) Liu Tangwei, male, 62, is from Bobai, Guangxi. He has a bachelor's degree and a master's degree. He is a professor of cardiovascular medicine and now the head of the No. 1 Hospital.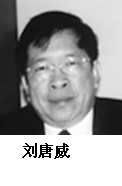 Liu Tangwei
(2) Mo Xuean: Party secretary of the hospital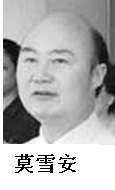 Mo Xuean
(3) Zhao Jinmin, male, born in August 1962. He is from Wuzhou, Guangxi, studied in Japan and has an M.D. degree. He is also a mentor for Ph.D. students and is currently the No. 1 Hospital's deputy director.
(4) Deputy Party secretaries: Huang Jia, Yang Lianzhao
Deputy directors of hospital: Luo Jiefeng, Tang Anzhou, Zeng Zhiyu, Wu Weifeng, Liu Zhiming
Medical Department heads: Lu Decheng, Xiao Kaiyin

Transplant doctors:
Liver and Gallbladder Department: Peng Minhao, Yang Dinghua, Li Kaiqun (liver transplant)
Urology Department: Dong Weihua, Chen Bin, Bai Xianzhong, Li Shengkuan, Mi Hua, Huang Weihua, Chen Jian, Liu Deyun (Kidney transplant)

Other medical staff members:
Liver-Gallbladder Department: Tan Xiao, Chen Xigang, Lu Quanshu, Zhang Jianfeng, Guo Ya, Liang Shuiting, Wu Shan, Zhou Huilin, Peng Tao, Xiao Kaiyin
Urology Department: Mo Cengnan, Gan Junchang, Zhang Xinhua, Lu Shaoming, Liu Tianchang
Head of the Organ Transplant Center: Deng Yaoliang
Deputy head of the Organ Transplant Center: Li Shengkuan
Address: No. 6 Shuangyong Road, Nanning City, Guangxi, Zip code: 530021
Phone: 86-771-5359339

4. Guangxi People's Hospital

Guangxi People's Hospital doctors perform heart and lung transplants and work with the Berlin Heart Center in Germany.
(1) Zhang Facan, male, was born in November 1958 in Lipu, Guangxi. He is the head of the Guangxi People's Hospital. This hospital carried out a large number of transplants during 2002, the time of peak harvesting of Falun Gong practitioners' organs.
(2) Lin Yingzhong: deputy hospital head
Liang Huijuan: Party secretary
Li Rongzhu: deputy Party secretary
(3) Doctors at the Cardio-thoracic Surgery Department: He Peng, Wen Shaoke, Liang Hanxiong, Lu Weijun, He Bangfu, Lin Hui, Chen Dexi, Ye Qunnan

Other doctors: Huang Ningyuan, Liang Hongmei, Wei Aixian, Xiao Xianggui, Li Xing, Lei Zuyi, Tan Dejun, Zhu Min
Address: No 6 Taoyuan Road, Nanning City, Guangxi, Zip code: 530021
Phone: 86-771-2186869 (office), 86-771-2186009 (Medical Administration Department)
Email: yb@gxhospital.com

Zhang Facan
5. Ruikang Hospital Affiliated with the Guangxi Chinese Medical Hospital

Ruikang Hospital can perform kidney transplants.
(1) Long Xueming, hospital head; Lan Qingqiang, Party secretary. This hospital carried out a large number of transplants during peak times when harvesting organs from Falun Gong practitioners' organs was rampant around 2002. The patients were offered a short wait time and low costs.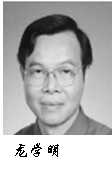 Long Xueming
(2) Deputy heads of hospital: Tang Hongzhen, Ye Riqiao, Zhang Chun
(3) Transplant doctors:
Gao Hongjun: medical doctor, professor, head of the Kidney Transplant Unit at the Ruikang Hospital. He performed more than 600 kidney and liver and pancreas transplant surgeries.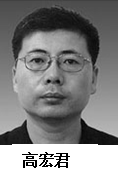 Gao Hongjun
Other doctors: Lin Minzhuan, Tang Zhizhong, Liang Taisheng
Address: No. 0 Huadong Road, Nanning City, Guangxi, Zip code: 530011
Phone: 86-771-2188299; Fax: 86-771-2411156
Website: www.luckcam.com
Email: office@luckcam.com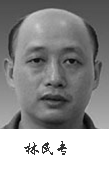 Lin Minzhuan
We strongly suspect the aforementioned doctors are involved in organ harvesting. We suggest that international courts conduct investigations into these allegations.
Investigation lead: Woman from Tengzhou City, Shandong Province receives a liver transplant at the Renji Hospital in Shanghai

Ni Shiran, a 43-year-old woman from Tengzhou City, Shandong Province received a transplant for the left half of her liver at the Renji Hospital in Shanghai in 2007 after being diagnosed with cholestasis. She went to the Tengzhou City People's Hospital in early April 2008 for a blood test. During a conversation with the doctor she revealed that the Shanghai Renji Hospital Organ Transplant Center had done many transplant surgeries. She went there on May 8, 2007, and underwent transplant surgery on July 18, 2007, saying it only took a little more than two months to obtain a matching liver for her. She said, "The donor was a young tour guide in Wuhan, and the liver was bought on the Internet. Someone originally had reserved this liver and later on had no longer a need for it, so it ended up in me. Right now, there is pressure over organ sales, so the hospital gave me a fake document saying the donor was my cousin." She also said she has the contact information for the transplant doctor and the liver provider, which she could give to others.
Was it more than extraordinary good luck that the liver someone "didn't want anymore" was an exact match for her? Who are the specialized liver providers who gave her their information? All of theses suspicious points can serve as leads for an in-depth investigation of organ harvesting from living Falun Gong practitioners.