Mr. Yu Zhou Tortured to Death, His Wife Detained
(Clearwisdom.net) Mr. Yu Zhou and his wife, Xu Na, both practitioners, lived in Beijing. On January 26, 2008, police blocked their vehicle on their way home, arrested them, and took them directly to the Tongzhou District Detention Center. Eleven days later, on February 6, 2008, their family received notice to come quickly to visit Mr. Yu in the Qinghe Emergency Center. When his family got there, Mr. Yu was already dead at the age of forty-two, and his body was covered with a white sheet. A breathing machine mask was still on his face, but his legs were ice cold.
Mr. Yu Zhou
The doctor told his family that he died from being on a hunger strike with diabetes, but his family said he had been very healthy and didn't have diabetes. The police requested a quick cremation of his body, but his family refused and asked to have an autopsy done. Their request was denied. The police threatened his family that if they "made trouble," their freedom would be restricted. The police first were going to allow his wife to attend the funeral, but then changed their mind and said she was not allowed. She was quickly transferred to the Beijing Detention Center (the "Seventh Branch," which normally detains felons). Mr. Yu's body is still in the Qinghe Emergency Center.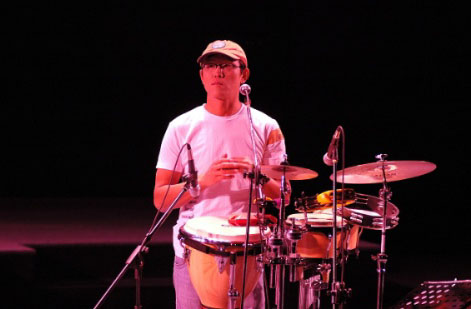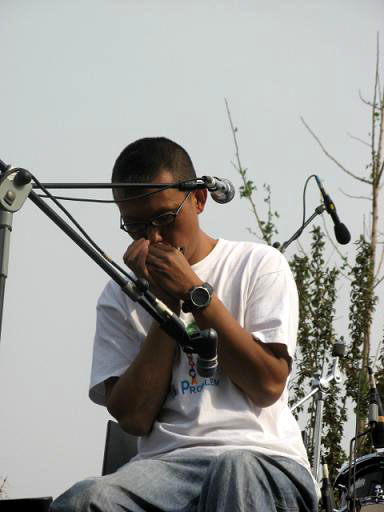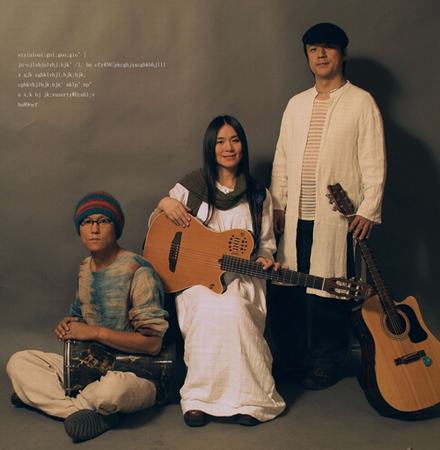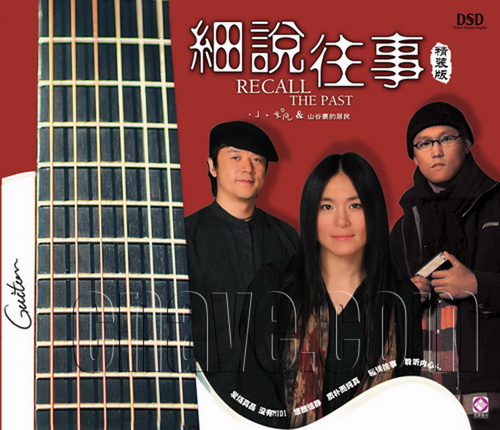 Yu Zhou (wearing glasses) was a percussionist and harmonica player in the folk group "Xiaojuan (listening to the songs) & The Dwellers of the Valley." These were photos of him at concerts and the covers of the band's album.
Mr. Yu graduated from the French Department at Beijing University, was fluent in several languages, and was very artistic. He participated in the translation work for the French version of Zhuan Falun. He had a good voice and sang with a band at hotels. He was on his way home from a performance when he and his wife were arrested. Ms. Xu Na is an expert on painting and packaging decorations. The couple had been detained multiple times, their vehicle confiscated, and their home ransacked.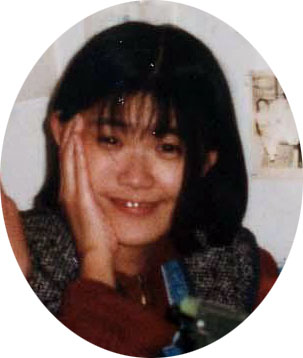 Wife Xu Na
In July 2001, State Security agents arrested Ms. Xu Na in the Tongzhou District. She was sentenced to five years in prison in November 2001. She was detained in Tuanhe Juvenile Labor Camp and Beijing Women's Prison, where she endured numerous tortures and hard labor. She was beaten multiple times and tortured in a small cell(1). She was beaten by seven to eight prisoners at a time. They forced her to sit in the lotus position with her body tied up. She was deprived of sleep, was left freezing in the snow, and not allowed to wash for more than a month, among other tortures. Ms. Xu Na had just been released from prison after being there for more than one year.
Tongzhou District Detention Center Director Dai Bingjin (male): 86-10-81589161, or 81584764
Beijing City Detention Center: 501 Dougezhuang, Chaoyang District, Beijing, zip 100023
Tongzhou District Police Department: 303 Xinhuabei Street, Tongzhou District, Beijing, zip 101100; Telephone: 86-10-69523305 or 69542623
Tongzhou District People's Procuratorate: 53 Yuqicoxi Street, Tongzhou District, Beijing, zip 101101, Telephone: 8610-81512000 (Hotline), 86-10-81516539 (Operator)
Tongzhou District Court: 11 Liyuanbei Street, Tongzhou District, Beijing, zip 101101; Telephone: 86-10-81553314, 86-10-60529211 (Hotline)
Note:
The detainee is locked up in a very small cell. The guards handcuff practitioners behind their backs in a fixed position, in which the practitioners can neither move nor lie down. The small cell is very damp and no sunshine comes in. Detainees must use a bucket in the cell as a toilet. Only half of a regular meal is served during the daytime. During the night rats run around. The stench in the small cell is so bad that it is difficult to breathe.
Views expressed in this article represent the author's own opinions or understandings. All content published on this website are copyrighted by Minghui.org. Minghui will produce compilations of its online content regularly and on special occasions.