Teacher from Brooklyn Notes the Values of Persistence and Endurance Seen in the Splendor
February 10, 2008 | By Kaili Huang
(Clearwisdom.net) "I am a teacher from Brooklyn. Some of my students are Chinese, so I came to this show to learn more about Chinese culture and traditions," Ms. Jacqueline Yizar said after watching the eighth performance of the Chinese New Year Splendor at Radio City Music Hall in New York City. "The show has a lot of stories of China. I enjoyed it very much."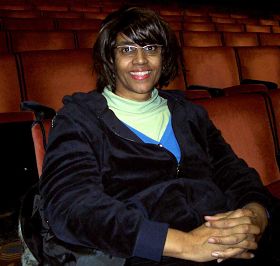 A teacher from Brooklyn, Ms. Jacqueline Yizar
Ms. Yizar liked the story about Chang E most ("Lady of the Moon"). She said, "I liked this story very much. It touched my heart because I believe the Moon represents women, like the stories and legends about the Moon I heard when I was very young. It is a beautiful story."
"In the show, I also saw the persistence and endurance of Chinese people that helped them to overcome the sufferings." She said, "I hope all my students can come and see the show."