(Clearwisdom.net) Mr. Ma Guoji, 63, lived in the Fourth Door #301, Dongzhou Dasha Building, Xiaodongmen Community, Bazhou District, Bazhong City, Sichuan Province. On March 17, 2007, officers from the Domestic Security Division arrested Mr. Zhao and took him to the district detention center. Police took his computer, printer, and copier. He was interrogated off and on until August and then sentenced to five years in prison. He was taken to the Leshan City No.5 Prison in Sichuan Province on October 18, 2007.
(Clearwisdom.net)
The Fourth Division of Shandong No. 1 Women's Forced Labor Camp now detains around thirty practitioners. Ms. Zhang Chenglan is under block-out supervision there.
Two drug criminals supervise her, and force Ms. Zhang stay awake until midnight and restrict her freedom of movement. We often see Ms. Zhang's face and mouth bleeding and swollen, even unable to eat. One night, the block-out room added an additional person. With six beds full, Ms. Zhang couldn't sleep at midnight. When Ms. Zhang asked how she could sleep, the criminals beat her. Since Ms. Zhang was illegally detained at the Fourth Division, her family went to visit her. No matter who went to see and send clothes and money to her, the prison guards said they had never persecuted or beat her. However, they refused to allow Ms. Zhang to meet with her family members, and they didn't tell her who came to visit her. Even when Ms. Zhang's husband and son went to see and send clothes to her, the guards not only refused to let them see her, but also retained their letter to her. The guards and other prisoners block all news from the outside.
(Clearwisdom.net)
Note: The following is a shortened version of a longer and more detailed article that appeared on the minghui.ca website (Chinese version of Clearwisdom.net).
Falun Gong practitioner Ms. Cui Yinxia from Renqiu City, Hebei Province was illegally sentenced to five years of imprisonment because the court in Renqiu City was manipulated. The family refused to accept the unlawful verdict and appealed to the Congzhou City Intermediate Court. Ms. Cui Yinxia has been on a protest hunger strike for more than 70 days. She is extremely weak and on the brink of death. Her family demanded she be set free from the prison and filed a petition for her probationary release. Renqiu City court officials processed the paperwork. Ms. Cui Yinxia is home now.
~ Accounts of Persecution ~
~ Solemn Declarations ~
~ 5th China Fahui on Minghui.org ~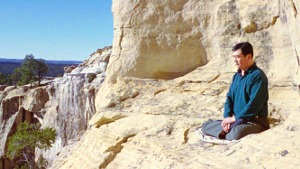 Master Li quietly watching the world from amidst the mountains after leaving New York following July 20th, 1999. (Published January 19, 2000)