(Clearwisdom.net) Mr. Ma Zhixin from Beiyuanzhuang Village, Zhaoge Town (formerly Danshan Town), Anqiu City, Shandong Province, previously served both as the deputy chief of Danshan Town Farm Tool Repair Factory and also as the head of the business section. He and his wife, Zhang Zhenfang, started practicing Falun Gong in 1998, and they both derived great physical and mental benefits.
(Clearwisdom.net)
The methods of torture currently used on Falun Gong practitioners in Wulumuqi Women's Prison in Xinjiang Autonomous Region include the following:
1. Incarcerated drug abusers are instigated to to beat steadfast practitioners. Each practitioner is monitored by a particular inmate assigned by the prison authorities, Practitioners are forced to stand for long periods of time. They are deprived of sleep and are not allowed to go to the toilet--sometimes they end up soiling themselves. They are not allowed any family visits nor to make any phone calls. Ms. Pu Chun has been detained four times and imprisoned a total of three years. Currently, she is in a confined cell. She was tied to a bare bed and not allowed to take a shower. Both her hands and legs were restrained, her mouth was covered, and she was repeatedly shocked with electric batons.
(Clearwisdom.net) Ms. Zhang Yujuan, 45, is from Wuchang City. Since she started practicing Falun Gong in April 1998, she has done her best to follow the standard of Truthfulness-Compassion-Forbearance in her daily life, and everyone who knows her regards her as a very good person. However, the Chinese Communist Party (CCP) has persecuted her, bringing countless hardships to her and her family members.
~ Accounts of Persecution ~
~ Other Community Events ~
~ Journeys of Cultivation ~
~ Deaths ~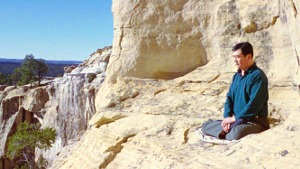 Master Li quietly watching the world from amidst the mountains after leaving New York following July 20th, 1999. (Published January 19, 2000)