Dallas Audience: Portrayal of Falun Gong the Most Touching (Photos)
January 11, 2008 | By Zeng Hongda, Minghui reporter in Dallas
(Clearwisdom.net) The Divine Performing Arts (DPA) concluded its three shows in the Nokia Theatre at 10:40 p.m. on January 9, 2008, as the curtain fell amid warm applause. The audience, primarily from the Dallas-Fort Worth area, couldn't get enough of the show and look forward to the return of the DPA next year.
Many audience members were especially moved by the dance showing Falun Gong practitioners' strong faith despite persecution. They said it was the most touching and unforgettable performance.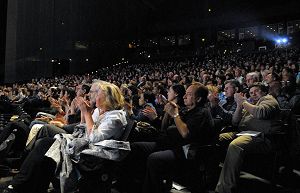 The Divine Performing Arts concluded its three shows in Grand Prairie to warm applause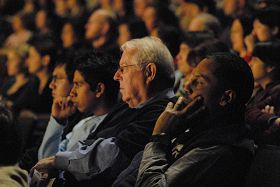 The audience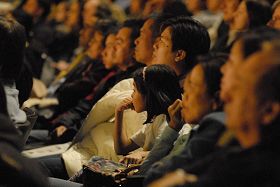 The audience
Gary, a software engineer in Fort Worth, said with excitement that it was an artistic treat. He liked all the selections. He loved the masculinity and enthusiasm of "Drummers of the Tang Court" and hoped to have more opportunities to see such shows.
Mr. Chen said he was touched by every performance. After seeing the show in person, he felt he had gained something spiritual. Seeing the persecution (of Falun Gong), he felt that he was closely related, like he was awakened.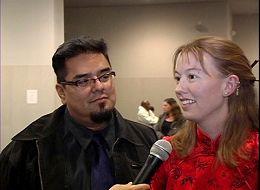 Kerry, a music student at the University of North Texas, loves Chinese culture. She said the show was very much worth seeing.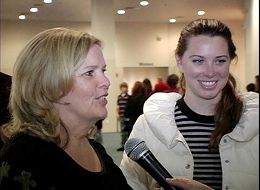 Rosemary Mccoi and her daughter both thought the program about the persecution of the Falun Gong practitioner and her ascent to heaven was most touching and unforgettable.