Global Classical Chinese Dance Competition Leads World in New Cultural Direction (Photos)
(Clearwisdom.net) From May 20 to May 27, New Tang Dynasty TV (NTDTV) will host the first Global Classical Chinese Dance Competition, which will be broadcast live by NTDTV. Lei Yin, spokesman for the competition's organizing committee, said that they hope that the appreciation and study of classical Chinese dance will continue to spread throughout the world.
Lei Yin said: "We hope that the competition will help the spread and development of Classical Chinese dance around the world, advance the Western world's understanding of the divinely imparted Chinese culture, and promote authentic Chinese performing arts.
"More importantly, we hope that the competition will provide a stage for all talented Chinese dancers to reach the world. We hope that watching the NTDTV Chinese New Year Spectacular and Classical Chinese dance will become a global cultural trend."
According to Minghui.ca (the Chinese language version of Clearwisdom.net), starting from 2004, NTDTV began presenting its annual Chinese New Year Gala/Spectacular. Mostly recently, the 2007 show featured many ancient Chinese dances portraying beloved legends. Along with colorful costumes, high-tech backdrop designs and elegant music, the show successfully portrayed the authentic Chinese culture without any influence of the Communist Party culture. The Spectacular created a huge sensation among mainstream media, the circle of performing arts as well as the general public, and received overwhelmingly positive reviews. Below are some highlights of the dances presented by the 2007 NTDTV Chinese New Year Spectacular.
Dance "Celestial Maidens"
Mr. Yin said that the global tour of the Spectacular created a sensation in every city it visited and people were deeply moved by the profundity of Chinese culture. For example, a Japanese media outlet commented after the Spectacular in Japan: "NTDTV is spreading the divinely imparted culture using modern technology and this marks the start of a new era."
According to Mr. Yin, after seeing the Spectacular, people around the world often commented that they had never seen such a great and wonderful show.
"From this, we saw a demand and sensed a cultural gap, in that many people don't know much about authentic Chinese culture. Therefore, NTDTV wants to host a global Classical Chinese Dance Competition to promote the divinely imparted Chinese culture and to let more people see authentic Chinese performing arts."
The following is an interview conducted by Minghui.ca and Mr. Lei Yin.
Reporter: You have just mentioned that there is a gap in Chinese traditional culture. Will it be difficult to identify and select talented artists?
Lei Yin: To our understanding, there are many Chinese dancers who are living in many areas around the world and who are specializing in teaching performing arts. In addition, there are about 80,000 students graduating from performing arts schools in Mainland China. One of the goals of this competition is to provide a stage for these people to showcase their talents to the world.
Reporter: Do you mean that only NTDTV can provide the outlet for them to develop and show their talents to the greatest extent?
Lei Yin: Yes. Classical Chinese dance requires more than [physical] skills. Many professional dancers who graduated in Mainland China are talented and have sophisticated skills. However, due to the moral downslide in China and limitations in choreographers' morality, as well as the influence of the Communist Culture, performances from China often depict things which are depressive, dark and abusive, giving people unpleasant feelings.
In contrast, after seeing the NTDTV Chinese New Year Spectacular, many people said that they felt very happy and felt that their spirits were purified. This is the fundamental difference. As all the choreographers and dancers of the NTDTV Spectacular have very high morals and they understand the essence of Chinese culture, such as harmony with nature and piety towards high level beings, they can precisely portray these key elements that are missing in many other programs.
Reporter: Can you explain a little more on the relationship between personal moral accomplishment and artistic achievement?
Lei Yin: Sure. Everyone who knows the history of China knows that the traditional Chinese culture is divinely imparted and it educates people to show piety to divine beings. For example, the popularity of fortune-telling is because people believe that life is arranged by divine beings. In ancient times, there were many legends which all emphasized that only people with high moral accomplishments can be called human. Consequently, our ancestors all placed high emphasis on morality.
The artists of NTDTV have deep understanding in this area because of their long-time study of classical Chinese dance and their personal moral cultivation. Such understandings were naturally incorporated into their performance, making the dances not only accessible but also inspiring.
Reporter: So, will moral accomplishment be a criterion in selecting talented dancers during this competition?
Lei Yin: Though it was not specifically listed in the description of this competition, a dancer cannot deeply understand Chinese culture if he or she does not emphasize moral cultivation and thus cannot portray the real culture even if he or she is very talented in physical skills.
Reporter: Can you tell us a little more about the competition?
Lei Yin: The judging committee of the competition consists of senior performing arts experts, including artists who have been heavily involved in the annual NTDTV Chinese New Year Gala/Spectacular.
The history and connotations of classical Chinese dance
According to Choreographer Pi-Chuan Chen, a classical Chinese dance expert, classical Chinese dance has a long history. Classical Chinese dance is rich in movements and emphasizes skills and deep cultural connotations. Meanwhile, due to the rich history of China, classical Chinese dance is very rich in content, portraying stories from different dynasties, social strata and ethnic groups. Ancient paintings, frescos, sculptures and books are valuable resources for modern artists to perfect this ancient art. In addition, in the early 1950s, classical Chinese dance incorporated skills from martial arts and Ballet.
About the competition
According to the official website of the competition http://dance.ntdtv.com, the competition will be divided into two age groups: the youth group for participants aged 14 to 17, and the adult group for participants aged 18 to 40. The first place prize for the winners (male and female) of each age group is US$10,000; second place, US$3,000; and third place, US$1,000. For more information about the competition, please visit the website.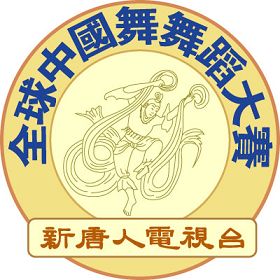 According to Lei Yin, the first round, semi-finals and finals of the competition will all be held in New York City from May 20 to 27. Registration has already started.
Mr. Yin said, "On behalf of the organizing committee, I sincerely invite all talented dancers of classical Chinese dance to participate in this grand occasion. Together, we will show the world the most authentic, pure and beautiful ancient Chinese performing arts. So, we hope that all talented dancers will come to New York City in May and present the best to the world."