New York: Holiday Wonders--A Special Christmas Gift (Photos)
December 25, 2007 | By Minghui/Clearwisdom reporter Caiju
(Clearwisdom.net) On Christmas eve, Divine Performing Arts brought a special Christmas gift to an audience of both Western and Eastern people at the Beacon Theatre on Broadway in Manhattan. While different people had their own particular favorite performances, the feeling was unanimous that the show was wonderful in terms of the dances, costumes and background design.
"Divine Performing Arts reaches the highest level"
Mr. Wang Xutan is a businessman from Flushing. He learned about the show from the Epoch Times newspaper. He enjoyed the show very much and said that Divine Performing Arts reaches the highest level of cultivation. He said that the company brought the ancient myths and historical stories to life. He also liked the singing very much. He looks forwards to the upcoming Chinese New Year Spectacular and expects that it will bring more surprises to audience.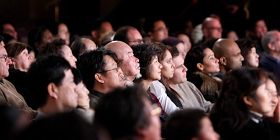 The Christmas eve performance of Holiday Wonders.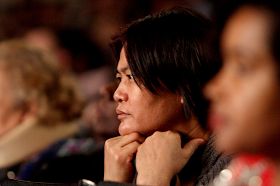 The audience is touched by the performance.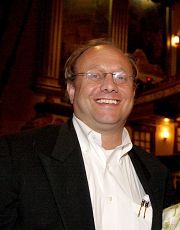 Doctor Steven Gerst of New York often comes to Broadway to watch all kinds of shows. After seeing the Divine Performing Arts' Holiday Wonders, he said that he never seen such a good show in many years.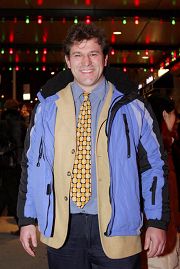 Volt Vocher, a German art teacher, has watched the Divine Performing Arts' shows three times in three different cities. He said that this year's show is the best yet.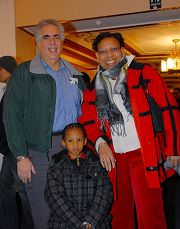 Ronald of New York came to the show with his family. He said that every performance was great, and that this is a unique show.
Mr. Jin is a Chinese student who came to New York last year. He said that the show gave him a new perspective on Chinese art. He specifically mentioned the dance, "The Power of Awareness," saying that it gave him a chance to see something he had never seen before.
A special Christmas gift
Aned liked dance, "Lady of the Moon." She herself is a ballet dancer. She said that the artists manifested the characters' emotion through the dance very well. Her brother Edwin liked the dance, "Drummers of the Tang Court." Their parents said that the show is a special Christmas gift for their family this year.
Quin Tang, an engineer from New Jersey, and his daughter Amy were amazed by the show. They particularly mentioned the hosts' introduction to each performance, which helped them to understand the dances.
Hivokazu Shionoya, a Japanese student, liked the singing. He said that he is learning Chinese, so he could understand the contents of the songs.
A Malaysian-Chinese was excited by the show. He had heard about it from the Epoch Times. He highly praised the show and said he would tell his family and friends about it.