Police in Jilin City Cremate a Practitioner's Body to Destroy Evidence of their Crimes, and Lie in Wait to Arrest Practitioners Attending the Cremation
(Clearwisdom.net) On August 8, 2007, officials from the Public Security Bureau in Jilin City, Jilin Province, mobilized over 100 police officers and notified Wang Minli's family that her body would be cremated that day. They were told that the family could attend, but only those who do not practice Falun Gong, because (if they do) they could be arrested at any time. Family members were choked with sobs, her elder sister crying and unable to control herself.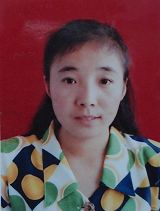 Wang Minli before her death
Family members saw the police lying in wait, ready to arrest practitioners, so they did not tell others about the cremation until it was over.
Wang Minli's elder brother bought clothes and burial accessories, and spent 100 yuan to have someone put clothes on her body. Her family wanted to take a good look at her, however, when they looked at Wang Minli's body, she had already been dressed, and the police wouldn't allow the family to touch her.
Her family could only see her face, depicting a painful appearance. Wang Minli's teeth were all loose and could be seen outside of her mouth. There were blood stains at the corners of her mouth, and toilet paper with bloodstains was thrown next to her body. Her face was emaciated, so it was difficult to identify her. She appeared to weigh only 25 to 30 kgs, while she used to weigh over 60 kgs.
Wang Minli's son rushed to his mother's body, stroked her face and cried but he did not say anything. The family told him not to drop tears on his mother's body.
Afterwards, officials of the Public Security Bureau in Jilin City wrote a statement, agreeing to pay 20,000 yuan to Wang Minli's family, and told them not to talk about the circumstances of her death publicly. The statement read that she died of natural causes due to illness, and that the 20,000 yuan was a subsidy for financial difficulties. The money is in the hands of a lawyer at the moment. Wang Minli's family said while shedding tears, "Who can use this money?"
Wang Minli's mother is in her eighties and has not been told of the death. The family worries that she will be unable to endure it, so they told her that Wang has escaped. Autumn has arrived and Wang Minli's mother has prepared clothes and a foam mat for her dear daughter as usual. She said it is cold outside and is expecting her daughter to come home soon.
After Wang Minli was arrested on March 15, her family members continuously requested her release. The police told them that she was doing very well in jail, and that she had no problems. However on June 19, her family received a call notifying them about her death. Wang's elder sister answered the phone. She cried and called them to account: "Yesterday on Tuesday you interrogated her, how come she suddenly died today on Wednesday? How did you torture her to death?"
After Wang Minli's death, her family wanted to ask a legal medical expert to conduct an autopsy. The police of the Public Security Bureau in Jilin City told them that they could have an autopsy done, but they must check with their legal medical expert, and that they will not proceed if the family wants do it themselves. They were also told that they needed to pay 4,000 to 5,000 yuan. The family members refused, because they did not want to waste money to only get fake evidence. During the autopsy, 40 to 50 police officers surrounded her family members, not allowing them to get close to Wang Minli's body.
During the period of preserving Wang Minli's remains, police officers ceaselessly put pressure on her family. Her elder brother is a director of a medicine factory. Police officer Du Xingze threatened every relevant department, used various means to put pressure on them, such as unreasonable taxes, unreasonable inspections to create difficulties for him. He had only one goal: to cremate Wang Minli's remains as soon as possible, and to destroy the body and all evidence.
Because of the daily interference from this evil party member, Wang's elder brother was unable to endure everything and he reluctantly agreed to the cremation. Afterwards, he ran up to Songhua River to weep.
Falun Dafa practitioner Wang Minli was arrested by police officers led by Du Xingze of the National Protection Unit, Changyi sub-bureau, Jilin City Public Security Bureau in the afternoon of March 15, 2007. She was detained at the Yueshan Road police dog base in Jilin City. She suffered brutal torture and torment from police officers of the National Protection Unit. She was force-fed many bottles of mustard oil. A police officer even poured one bottle into her eyes, causing one of her eyes to go blind. One of her legs was broken when she was beaten with wooden clubs by police officers. After that, the police sent Wang Minli to the Jilin City Detention Center. During that time, because her injuries were too severe, Wang Minli almost lost the capability to take care of herself, but the police in the detention center still deceived her family by saying she was doing very well. Until around 2 p.m. on June 19, 2007, the guards noticed that Wang Minli was on the brink of dying, so they rushed her to the No. 222 Hospital, which is very far away from the detention center, to "rescue" her. Wang Minli died on the way to the hospital, at the age of 43.
According to insiders, a week before June 19, the police of Jilin City Detention Center transferred two drug addicts into Wang Minli's cell to torture her. Wang Minli already had difficulty breathing due to torture she was subjected to in 2003, when her trachea had been cut open. She was force-fed five bottles of mustard oil and went into a coma. While she was unconscious, two drug addicts dragged Wang Minli into the bathroom and poured several buckets of cold water on her, and then pulled her back to the cell, and stepped on her.
Wang Minli was tortured to death within three months. On February 18, 2001, the Longtan District Public Security Bureau and Yushu Local Police Station of Jilin City arrested Wang Minli. While they detained her at the Jilin City Detention Center, policemen led prisoners to beat and kick her viciously, causing her eardrums to be punctured. She couldn't hear well after that. Later she was sentenced to one year of forced labor and sent to the notorious Heizuizi Women's Forced Labor Camp in Changchun City, Jilin Province. They pulled off all of her clothes and let her freeze in a ventilated corridor. Her whole body was brutally beaten with leather belt and clubs, and electric batons for a long time. When Wang Minli's life was in danger, officials of the labor camp sent her home in order to avoid responsibility. On May 13, 2003, Wang Minli was again arrested by police officers led by Du Xingze. Her body was again tortured and she suffered from even more severe wounds. In order to avoid further persecution and torture, she decided not to return home.
Many families of imprisoned Falun Gong practitioners have requested their release. CCP members in Jilin City have transferred practitioners from the detention center to the Yongji County Kouqian Brainwashing Center. The Kouqian Brainwashing Center has tortured practitioners for a very long time. It is said that Mayor Liu Beizhu of Jilin City went there to personally encourage evildoers to conduct intensive brainwashing sessions. It is also said that brainwashing sessions are held at Jishu and Tianhe, in Shulan.