Director of Medical Affairs for The Transplantation Society Expresses Organization's Concerns about Organ Harvesting in China (Photo)
(Clearwidom.net) Dr. Francis Delmonico, Director of Medical Affairs for The Transplantation Society (International) said that the association is concerned about allegations that the Chinese Communist Party (CCP) is harvesting organs from living Falun Gong practitioners. He said that he already passed Falun Gong practitioners¡¦ concerns to the World Health Organization (WHO).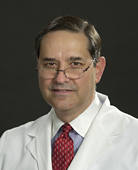 According to a report from Sound of Hope Radio on July 27, Dr. Delmonico is a transplant surgeon at Massachusetts General Hospital. He is a member of the Committee of Ethics and Economics at the World Transplant Congress. During an interview on July 26, Dr. Delmonico emphasized that organ transplants must be conducted with the donor¡¦s permission. He said that it is the policy of the association and it is also the rule that people need to follow as we are living on this planet together.
He said that the association has already passed its concerns about the organ harvesting in China to the WHO. The WHO also has received sufficient information. He said that the WHO will be the major organization that will conduct the investigation, but that when the investigation will begin is uncertain.
Dr. Delmonico especially emphasized that the association¡¦s policy is very clear. In June 2006, the association released a public announcement strongly condemning the Chinese Communist Party for allowing the harvesting of organs from executed criminals.