Persecution-Related Deaths of 21 Falun Gong Practitioners Verified in October 2006 (Photos)
(Clearwisdom.net) Twenty-one deaths of Falun Gong practitioners as a result of persecution in China were verified in October 2006. Eight out of the 21 practitioners were women, representing 38% of the total; ten were above age 50, 48% of the total. Minghui/Clearwisdom website statistics showed that at least 143 death cases in Mainland China have been verified between January and October 2006.
The 21 death cases verified in October occurred in ten provinces, cities and autonomous regions: eight cases took place in Heilongjiang Province; three cases in Jilin Province; two cases in Shandong Province and Hunan Province; one case in Liaoning Province, Hebei Province, Henan Province, Gansu Province, Shanxi Province and Tianjin City. Sixteen practitioners died between January and October 2006, and six practitioners died in October 2006.
The deaths of 2,984 Falun Gong practitioners as a result of persecution have been verified despite the Chinese Communist Party (CCP)'s strict information blockade.
Among the 21 practitioners, there were middle school teachers, company employees, retired government officials, factory employees and community residents. They had all experienced benefits from practicing Falun Dafa, and were conducting themselves according to "Truthfulness, Compassion and Forbearance," but were brutally persecuted and killed by the CCP. Common folks in China sighed, "Why cannot CCP tolerant good people?"
Mr. Zhang Zhong, 35, was Murdered by the People from Harbin City Police Department and Police Hospital in Heilongjiang Province
Falun Dafa practitioner Mr. Zhang Zhong, 35, lived in Hongguang Village, Taiping Town, Bayan County, Daqing City, Heilongjiang Province. He was an employee of the Lamadian Chemicals Company, Daqing City. He died on October 16, 2006, at Harbin City Police Hospital.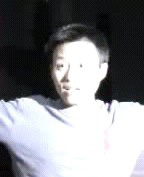 Picture of Zhang Zhong in Daqing City
Since Zhang Zhong started practicing Falun Gong, he had conducted himself according to the principles of "Truthfulness, Compassion and Forbearance." But simply because of this, Zhang Zhong had been persecuted by the evil CCP since July 20, 1999. In less than a year after Zhang Zhong married, he and his wife had been imprisoned by the evil CCP separately for their practice of Falun Gong.
After the tapping into cable TV in Changchun City was successfully done in 2002 by practitioners in Changchun, Mr. Zhang Zhong was arrested in April 2002 and sentenced to ten years in prison. He was detained in the Daqing City Prison until July 2002, where he went through inhuman tortures. His health was ravaged, as he experienced problems with all of his major internal organs, experienced muscular atrophy all over the body, partial paralysis, difficulty of breathing, and lapsing into unconsciousness for long periods of time. His blood pressure was 40-50 mm, and he was as thin as a skeleton. The prison released him for medical treatment when they saw that he was dying.
An emaciated and dying Mr. Zhang Zhong after being tortured in Daqing City Prison (taken on July 2004)
Helped by fellow practitioners, Mr. Zhang Zhong studied the Fa, and soon he could do the exercises. His dying body recovered in only one month. In order to avoid being arrested again, he was forced to leave home to live out of town.
On August 10, 2006, Mr. Zhang Zhong went to visit friends in the Honglang Garden Neighborhood in Harbin City, and was arrested by policemen from the Haxi Station in Nangang District and the Dongli District Department. He was detained in the Nangang District Police Department, where he was cruelly tortured. After more than ten days, Mr. Zhang Zhong was transferred to the Harbin City Police Hospital for further persecution.
His friends went to visit him at the end of September, but they were not allowed to see him. Guards said that Mr. Zhang was in fine health and asked his friends for his family's phone numbers. Mr. Zhang Zhong was closely watched by a prisoner in the hospital, but if he was not sick, why did they keep him in the hospital?
At around 9 a.m. on October 16, 2006, the hospital asked Daqing City Prison to notify Mr. Zhang Zhong's parents that he died. His parents arrived at the hospital at 3 p.m. on the same day, but the hospital did not issue a death certificate or notice and refused to let the family see his body. Ten days after his death, his family was still denied the right to see his body.
A number of questions have to be raised about this case.
a. Why did they not let Mr. Zhang Zhong use the closer hospital, since the Nangang District Police Department is much closer to the Harbin City Medical University Hospital, and Harbin City Police Hospital is located in another District - Daili District?
b. Why did they not let friends and family see him, and why was he in the hospital when the doctor said he was not sick?
c. Why were they using a prisoner to watch over him in the hospital?
d. Why did they not notify his family and employer when he was dying, but waited until after he died?
e. Why did they not issue a death certificate, and why did they not let his family see his body?
f. Why did the guard Xin say that Mr. Zhang Zhong was fine, just 2 weeks before he died?
We believe that Mr. Zhang Zhong was killed by the evil people from Nangang District Police Department and the Harbin City Police Hospital.
Zhang Zhong's wife is also a Falun Dafa practitioner. She is currently illegally detained at Heilongjiang Province Woman's Labor Camp (the former Harbin Drug Center). His mother is living on intravenous injection due to the heavy blow of this tragic news.
Dafa Practitioner Mr. Cao Huashan from Yan'an City, Shannxi Province Persecuted to Death
Mr. Cao taught chemistry and was responsible and diligent in his work. He was respected and well-liked at the school. After practicing Falun Dafa, he lived by the principle of "Truthfulness-Compassion-Forbearance," and was widely regarded as a good person. His wife Li Shulian also practiced Dafa, and they lived a happy life.
After the persecution began on July 20, 1999, in order to speak up on behalf of Dafa, they went to Beijing to appeal, but were arrested and sent back to Yan'an City. From that point on, Yan'an City CCP Committee secretary Wang Xia tried all kinds of methods to persecute the couple, and he sent them to Zaozihe Labor Camp.
Mr. Cao began a hunger strike in the labor camp. He was transferred from the No. 1 Team to the No. 4 Team and was subjected to abuse numerous times. Police officer Feng Xiyao instigated inmates to torture Mr. Cao. Inmates Ge Zhengui and Zhang Pingshe abused and tortured Mr. Cao on the pretext of treating his hemorrhoids. He was taken to a secret confined room to receive torture on a daily basis.
After the couple was released from the labor camp, they were monitored and constantly harassed by CCP officials, and were forced to leave home for Yulin to make a living. When Secretary Wang discovered the couple was gone, he shouted, "We will catch them no matter what it takes!"
In July 2006, Mr. Cao, along and his wife and son, were arrested in Yulin. The CCP officials used no proper procedures, legal documents or proper cause, and did not notify any relatives of Mr. Cao. They were sent to Zaozihe Labor Camp and the Women's Labor Camp in Shannxi Province. Mr. Cao began a hunger strike in the No. 1 Team at Zaozihe Labor Camp. Ms. Li Shulan began a hunger strike in the No. 2 Team at the Women's Labor Camp in Shannxi Province. She was forced-fed many times, and as a result several front teeth were knocked out. She is as thin as a skeleton and is denied family visitation rights.
After news of the couple's persecution was published on the Minghui website, Mr. Cao's sister and brother-in-law were taken away from their workplace. The Public Security Bureau stated that they were just asked to cooperative with the investigation, but the police raided the couple's home and workplace.
Disabled Practitioner Ms. Tian Yuan from Changchun City Died Due to Persecution
Ms. Tian Yuan, 39 years old, used to work at the Jilin Provincial Children's Hospital. Before she practiced Dafa, she was shot by a policeman by mistake when the policeman was arguing with someone else. She became paralyzed over more than two thirds of her body. She tried to commit suicide several times while she was chronically bedridden and depressed.
Ms. Tian and her mother began practicing Dafa in March 1999. She regained her faith in life. Ms. Tian experienced overwhelming positive changes, both physical and mental, through Dafa practice. She used to have a terrible temper and was selfish and inconsiderate, but after she started practicing Dafa, she became a kind and helpful person. She was very confident about life and Dafa cultivation. Although she was still disabled, she never stopped studying the Fa or doing the Falun Gong exercises.
Ms. Tian's home was ransacked and her family was threatened after the persecution began on July 20, 1999. She overcame numerous difficulties and went to Beijing to speak the truth for Dafa. She didn't eat or drink throughout the trip to avoid the inconvenience of going to the restroom. Chinese Communist Party (CCP) officials illegally arrested Tian Yuan and took her back to Jilin City and detained her for nine days.
Her home was monitored and she was harassed after 2000. One practitioner's spouse revealed her name when certain practitioners were arrested in March 2004. The spouse said that Ms. Tian was a Falun Gong practitioner. The police ransacked Ms. Tian's home. That invasion resulted in a great loss for the family. The police carried Ms. Tian Yuan to a police car and detained her. She resisted the persecution with righteous thoughts. She also went on a hunger strike and refused to cooperate with the unreasonable demands of the police. She was released five days later.
Ms. Tian Yuan's mother, also a practitioner, was sent to a forced labor camp, but the labor camp authorities refused to accept her for health reasons. The police relentlessly harassed the family in the ensuing years and even interrogated and searched non-practitioner clients who visited her family-owned health clinic.
The Shuangyang District Procuratorate tried to sue Ms. Tian Yuan in 2005, an incident that was previously reported on the Minghui website ["Disabled Female Dafa Practitioner Persecuted" (no English translation available)]. She resisted with the power of her righteous thoughts. Other practitioners from different parts of the world phoned the officials, which aborted their illegal scheme.
After the failed trial, many practitioners were arrested on different occasions when they visited Tian Yuan's home. She herself was often threatened and interrogated. Despite the persecution, she was determined in her belief in Teacher and Dafa and tried hard to do the three things well.
Ms. Tian Yuan began to experience physical discomfort in August 2006, and the injuries caused by the police bullets became infected. She passed away on October 1, 2006.
* * *
During the CCP's tyrannical rule over the past fifty years, countless kind-hearted people were trampled on, and many were killed for speaking out the truth. During the seven years of persecution of Falun Gong, thousands of Falun Gong practitioners have been ruthlessly persecuted by the CCP simply for trying to be better people, bringing the wonderfulness of "Truthfulness-Compassion-Forbearance" to other people so as to let them have a good future. This is a travesty, a persecution of people in the entire world. Let's calmly and rationally see through the nature of this evil persecution against good and innocent people, and stop the crime with justice and conscience together.
Nov. 7, 2006