(Clearwisdom.net) Falun Dafa practitioner Ms. Zhan Ye'an was an employee of the Guiyng City Medical Institute in Guizhou Province. For clarifying the truth about Falun Dafa, she was arrested and held in the Guizhou Province Women's Labor Camp. She became emaciated and paralyzed from torture over a long period of time. She was finally sent home because she was dying at the end of May 2005. She died on June 16, 2005.
(Clearwisdom.net) Ms. Yuan Suxian was detained in the Dadukou District Detention Center in Chongqing City and was tortured to death on July 30, 2005. Details of her death are unclear, pending an investigation. Another Falun Dafa practitioner from Chongqing City Ms. Liu Fanqin has been also detained in the same detention center because she was involved in exposing the rape case of Ms. Wei Xingyan, a graduate student in Chongqing University. Her hands were badly injured during torture, and she has lost the use of her hands.
(Clearwisdom.net) On the evening of July 23, Dafa practitioner Mr. Yuan Qingjiang died from long time persecution by wardens in Daqing Prison. This is the third death in the last three months following the deaths of Wang Hongde and Xu Jishan.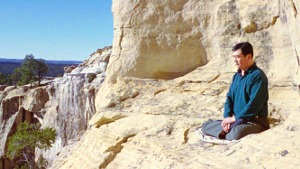 Master Li quietly watching the world from amidst the mountains after leaving New York following July 20th, 1999. (Published January 19, 2000)