(Clearwisdom.net) On December 14, 2005, when Falun Gong practitioners were peacefully protesting the Chinese delegation headed by Luo Gan in front of Argentina's National Congress Building, the Chinese Embassy sent out assailants to attack them. The Argentine police at the scene did little to stop the assaults. In order to express their deep concern over the incident, on December 20, Falun Gong practitioners went to the Argentine Consulate in Los Angeles to peacefully protest and deliver a letter to the consul. The letter called for the Argentine government to not yield to pressure from the Chinese Communist Party (CCP), and to uphold the just position of a democratic country. The vice-consul who received the practitioners expressed that he would convey the Falun Gong practitioners' request to his government to make sure that no such incident occurs in the future in Argentina.
(Clearwisdom.net) On December 19, 2005, several Falun Dafa practitioners from the Tokyo area petitioned the Argentinean Embassy. The embassy accepted a petition letter from the Japanese Falun Dafa Association to Ambassador Mr. Daniel A.D. POLSKI, along with materials introducing Falun Dafa and the persecution in China and the English and Japanese version of the Nine Commentaries on the Communist Party.
(Clearwisdom.net, December 22, 2005) On the afternoon of December 20, 2005, practitioners in South Korea held a rally in front of the Thai Embassy and strongly protested the Thai government's unlawful arrest of local Falun Gong practitioners under pressure from the CCP.
~ Persecution Outside China ~
~ Rallies & Protests ~
~ Other Community Events ~
~ Rallies & Protests ~
~ Opinion & Perspective ~
~ Accounts of Persecution ~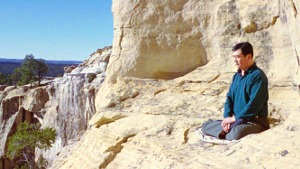 Master Li quietly watching the world from amidst the mountains after leaving New York following July 20th, 1999. (Published January 19, 2000)