(Clearwisdom.net) The deaths of another 44 Falun Gong practitioners have been verified in September 2005. Since the CCP and Jiang's group launched the persecution of Falun Gong on July 20, 1999, to date 2,742 Falun Gong practitioners have died, most as a result of torture.
(Clearwisdom.net)
We are the family of Falun Dafa practitioner Ms. Liu Guifu. We are writing this appeal letter in a state of grave concern because we cannot accept that Liu Guifu is at this moment being tormented in a Chinese government facility because of her firm belief in Falun Gong and her unwillingness to be "
transformed
" and thereby manipulated to deceive other people.
(Clearwisdom.net)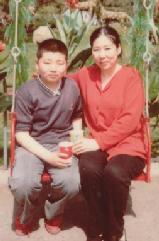 A photo of Ms. Ren Shujie and her son taken before the illegal arrest that eventually led to her death
Ms. Ren Shujie was a Falun Gong practitioner from Shenyang City, Liaoning Province. Because she was determined to practice Falun Gong, she was illegally detained in Longshan Forced Labor Camp and Masanjia Forced Labor Camp for three years and suffered many types of inhuman torture. She was not released until December 24, 2004 when she was extremely frail. Because her esophagus was congested, everything she ate was regurgitated along with a discharge from her esophagus. In addition, the regurgitation caused the upper esophagus to become swollen and press against her throat. In the end, many purple marks appeared on her body. Her lower legs turned purple. This condition continued until she was literally starved to death. Ms. Ren died on September 1, 2005, leaving her teenage son behind.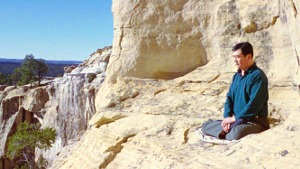 Master Li quietly watching the world from amidst the mountains after leaving New York following July 20th, 1999. (Published January 19, 2000)