(Clearwisdom.net) Recently, the Chinese Communist Party's newspaper, The People's Daily, fabricated yet another story, as follows: "The Liao Yuanhua Case -- A few stubborn Falun Gong adherents, cooperating with the overseas anti-Chinese movement, tried very hard to send photos of the torture equipment they endured inside Chinese Communist jails to the Falun Gong website Minghui.net. Chinese detectives discovered this activity, and those involved admitted that they had committed this crime. Under the re-education of the police department, they realized that they were deceived by Falun Gong and appeared in the media to tell the people not to listen to Falun Gong propaganda."
(Clearwisdom.net) (Comprehensive report by Li Ming, Clearwisdom reporter) Information published on Clearwisdom.net has confirmed that another 69 Falun Gong practitioners have died as a result of the persecution in China. As of January 5, 2005, the confirmed death toll of practitioners has reached 1,238 during the more than five years since July 20, 1999, when Jiang Zemin's political faction began its blatant persecution of Falun Gong.
(Clearwisdom.net) Falun Dafa practitioner Mr. Zhou Zhi from Benxi City, Liaoning Province was tortured to death for his firm belief in "Truthfulness, Compassion, Forbearance," in the Second Prison of Shenyang City on August 16, 2004 (previously reported on Clearwisdom.net).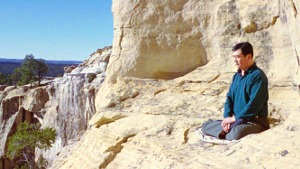 Master Li quietly watching the world from amidst the mountains after leaving New York following July 20th, 1999. (Published January 19, 2000)