The World Psychiatric Association to Investigate in Beijing; Cases of Healthy People Killed with Toxic Drugs in Mental Hospitals in China (Photos)
(Clearwisdom.net)
[Editor's note: According to the latest news, China has told WPA to postpone its trip until certain requirements are met.]
China Psychology Health Observation reported that on April 4, 2004, the World Psychiatric Association (WPA) and the Society of Psychology (SP) would conduct a collaborative investigation in Beijing. The investigation will include inspecting medical records, interviewing doctors, patients and patients' family members and investigate alleged cases of psychological abuse.
Human rights organizations estimate that since July 20, 1999, over 1000 healthy Falun Gong practitioners have been imprisoned in mental hospitals and drug rehabilitation centers, where they are injected with toxic, nerve-damaging drugs, tortured with electric shock, tied down for extended periods and force-fed etc. It was learned that over 100 mental hospitals at provincial, city, county and district in China participated in the persecution. The following is a short description of related cases:

Su Gang, male, 32 years old, was a computer engineer in an Instrument Workshop, Alkene Plant, Qilu Oil and Chemical Company, Zibo, Shandong Province. On May 23, 2000, police forcefully took Su Gang to Changle Mental Hospital for refusing to renounce Falun Gong. In the hospital he was injected with large amounts of nerve-damaging drugs. Nine days later, Su Gang was in critical condition with slow response and a numb body when he was sent to his father, Su Dean. Within 10 days after he was released from the hospital, he died of heart failure on the morning of June 10, 2000.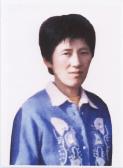 Xu Guiqin, female, 38 years old, was an employee of Dahe Textile Mill, Taian, Shandong Province. In January 2002, Xu Guiqin was taken to Shandong No. 1 Female Forced Labor Center for clarifying the truth of Falun Gong while selling fruit in the market. She was tortured and injected with four bottles of nerve-damaging drugs before she was released from the labor camp. As a result, she was faint, her face became swollen, and she suffered speech difficulty, numbness in the whole body, nausea, and memory loss. Police reminded her family members who came to receive her, "Keep an eye on her. Don't let her move around. Otherwise, she could die." After returning home, Xu Guiqin's mental condition deteriorated step by step and she died on the ninth day on December 9, 2002.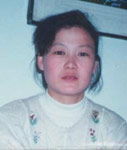 Ma Yanfang, female, 33 years old, was an employee of Ceramic Factory, Zhuchong, Weifang, Shandong Province. On May 2000, Ma Yanfang was arrested for going to Beijing to appeal. After she was taken back, her factory forcefully sent her to Zhuchong City Mental Hospital. In the hospital, she was forced to receive injections and take drugs. After over two months, she died in the hospital in September 2000.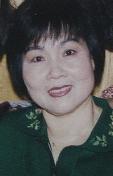 Shi Pei, female, 50 years old, was a resident of Fuyang City, Zhejiang Province. In May 2000, Fuyang Police Department forcefully sent her to Hangzhou No.7 Hospital (mental hospital) for her persistence in practicing Falun Gong. In mid-June, her family members went to the hospital to visit her and saw that medical staff, under the pressure of police, used a large syringe to inject her with drugs. On September 10, 2000, Shi Pei died in the mental hospital.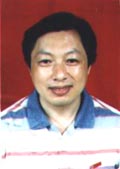 Zhang Fangliang, male, 48 years old, was Deputy Head of Rongchang County, Chongqing, Sichuan Province. On October 6, 2001, he was taken to Tongliang County Detention Center for distributing truth-clarification literature in Tongliang County. He was tortured for 8 months, resulting in edema in his legs and inability to stand or write. From July 3 to 7, 2002, he was forcefully sent to Tongliang County Hospital by Tongliang County 610 Office (1) and injected with unidentified drugs. On July 8, 2002, he was in state of mental fog and was not able to identify his family members, not even his wife, when they rushed to the hospital. The Tongliang County 610 Office released him that day. The very next morning, Zhang Fangliang died.
Tang Xiaocheng, male, 40 years old, was a resident of Yongfeng Village, Longfeng Town, Pengzhou City, Sichuan Province. On a night of May 2002, he went out by bike and posted truth-clarification flyers. Local police found him and beat him cruelly, causing him to bleed in the mouth and nose. He was escorted to Pengzhou Mental Hospital and persecuted in the hospital. About one month after his release, he died in August 2002.
Fan Yawei, female, 42 years old, was Director of Instruction, No. 15 High School, Zhangjiako City, Hebei Province. In May 2000, the 610 Office sent Fan Yawei to Shalingzi Mental Hospital and she was forcefully injected with nerve-damaging drugs. In June 2000, she was tortured until she was in critical condition in the Tangshan Forced Labor Camp and died the day after she was sent home.
Fa Yahong, female, 29 years old, was an employee of Xining Auto Motors, Xining City, Qinghai Province. In 2000, she was tortured for one year in Qinghai Female Forced Labor Camp. In May to June 2001, the labor camp detained her in a mental hospital, where she was force-fed drugs. Afterwards, Fa Yahong was sent to mental hospitals many times and tortured there. The drugs caused nausea and stupor. In December 2001, her body was mysteriously found in Qinghai People's Park. Further details are still being investigated.
Lu Hongfeng, female, 37 years old, Vice Principal and Director of Instruction of Wuling City No. 1 Primary School, Ningxia. On May 6, 2000, her husband, Qin Yuhuan, Secretary of the Party Committee of Wuling City No.1 Construction Company, beat her and threw her out of their home. On June 7, Qin Yuhuan forcefully took her to Wuling Mental Hospital, where she was injected and force-fed large doses of nerve-damaging drugs. Every day she was force-fed 24 tablets of a drugs imported from Germany. The torture, lasting for over 50 days caused her to suffer a mental collapse and she became very weak. At the end of July, Lu Hongfeng was brought home, but her husband still medicated her against her will with toxic drugs. A little over a month later, Lu Hongfeng died on September 6, 2000.
Fang Lihong, male, 38 years old, was a traffic police officer of Anshan Traffic Police Division, Liaoning Province. On February 8, 2002, he was tortured to death in Quanzhou City Police Department, Fujian Province. Before his death, Anshan Traffic Police Division sent him to Anshan Mental Hospital (Kangning Hospital), where he was tortured for 16 months. Fa Lihong managed to run away from the mental hospital and was interviewed by The Washington Post in 2002. He said, "I don't have any mental illness but I was forced to stay with patients with real mental disorders for 16 months." Fa Lihong said that he was forced to take drugs everyday in Kangning Mental Hospital and that later the hospital gave him pills and asked him to take them in his room. He said, "Doctors in the hospital told me that they knew I was healthy and normal, but still treated me following orders of higher-level officials."
Qiu Zhiyan, male, 35 years old, was an employee of Benxi Steel No. 1 General Mill of Benxi City, Liaoning Province. He was a university graduate. In October 1999, he was administratively sentenced to 3 years in a forced labor camp. He was imprisoned in Benxi Weining Labor Camp and suffered from variety of tortures. Later he was sent to a mental hospital. He was released on bail for medical treatment due to his family's effort. At that time, he had been tortured to critical condition. On October 11, 2000, Qiu Zhiyan was arrested and beaten cruelly by Xingchong police for going to Beijing to appeal. After taken back to his hometown by Benxi police, he had blood in his stool, vomited blood and was in and out of consciousness. He died a few days later.
Chen Dexi, male, 36 years old, was a Falun Gong practitioner of Mofan Village, Qingsong Township, Shulan City, Jilin Province. On October 5, 2001, Chen Dexi was escorted to Shulan Mental Hospital for forced brainwashing by the "6-10" Office staff after he was imprisoned for over 8 months past his term in the Shuangxiling Forced Labor Camp. After 11 days of torture, he was released. He was harmed both mentally and physically and could not recover after returning home. He died on October 25, 2003.
Zhao Fulan, female, 59 years old, was a retired employee of Northeast Theater, Jiamusi City, Heilongjiang Province. On April 11, 2002, police from Yingan Police Station, Qianjin District, Jiamusi City took Zhao Fulan to detention center and transferred her to a labor camp afterwards. On May 23, police transferred her to mental hospital. Later her family members picked her up and took her to the Jiamusi City No. 2 Hospital for rescue. She was not able to talk. Her symptoms included profuse bleeding in the alimentary canal (digestive tract). After 8 days in a coma, she died on May 31, 2002.
(1) The "6-10" Office is an agency specifically created to persecute Falun Gong, with absolute power over each level of administration in the Party and all other political and judiciary systems.