Shandong, China: Practitioners Persecuted by Officials of the Huanong International Dezhou Power Plant (Photo)
(Clearwisdom.net) Shandong Huanong International Dezhou Power Plant is a company that brutally persecutes Falun Gong practitioners.
Plant administrators, headed by former director and Secretary of the Plant Communist Party Committee Guo Liang, Deputy Secretary Gao Zhenzhi, Chairman of Workers' Association Chen Zhiye, and officials from the city government jointly persecuted Dafa practitioner Yu Lianchun by sending her to the Shandong No. 1 Female Forced Labor Camp. Ms. Yu was tortured to death in brigade 4 of the labor camp on December 18, 2000. They also documented all of the employees and family members who practiced Falun Gong and filed their names with the city government to prevent them from traveling abroad, and to create difficulties for their children who might wish to study abroad or join the army.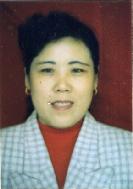 Yu Lianchun
Gao, Chen and Guo were removed from their posts for corruption, with Gao and Chen forced into retirement. At the end of 2003, Guo was assigned to the Huaneng International Yueyang Power Plant. The switchboard number of the plant can be checked from local directory assistance. Following are the extension numbers: plant directors: 5101, 5103, 5104, 5106, 5107; administration offices: 5111, 5112, 5113.
Those who participated in the persecution have suffered karmic retribution for evildoing. Secretary Zhao Liangdi of the Office for Retirees was electrocuted and killed in a fishing accident. Geng Xiangyang of the Public Security Office is receiving chemotherapy for leukemia. Political officer Zhao Chuansheng was recently diagnosed with lymphoma.