Australia: Sydney MP Talks About Article 23 and Lawsuit Against Jiang (Photo)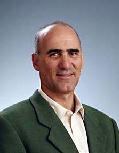 Australia Sydney MP Mr. Ian Cohen
(Clearwisdom.net) June 5th report: Last Sunday, eight groups jointly organized a large rally and parade with the theme, "Exposing lies, Saving lives" in Sydney, Australia. Quite a few well-known figures came to give speeches. MP Mr. Ian Cohen's speech was especially memorable. The reporter had an interview with this renowned Greens Parliamentarian in Sydney.
Mr. Cohen was born in 1951. When he was young, he was a famous social activist and traveled around for environmental issues. He joined the Greens in 1984. This March, he was reelected as a parliamentarian.
Mr. Cohen told the reporter that the Greens have been advocating peaceful and non-violence, democracy and environmental protection. Mr. Cohen supports safeguarding human rights and improving quality of life.
In regard to Hong Kong government's rushing into the enactment of Article 23 legislation, Mr. Cohen expressed that it has seriously violated Hong Kong's basic human rights and poses a threat to basic freedom. He held that if the law were to be passed, it would mean that China would have the right to make final decision, the definition of government and country would be confused, the police would be granted unlimited power, and secret trials could be held. No matter where Hong Kong's permanent residents live, Article 23 would be able to restrict them. The law is to be voted upon on July 9 this year.
When talking about the genocide lawsuit against Jiang that Falun Gong practitioners have filed in the United States, Mr. Cohen expressed his agreement. He believed that this is a proactive, non-violent action. Mr. Cohen wished us great success.