Sudden Death of Three Falun Gong Practitioners in the Shibalihe Labor Camp in Zhengzhou City (Photo)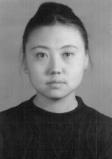 Falun Gong practitioner Guan Ge from Xinxiang City, Henan Province
(Clearwisdom.net) Falun Gong practitioner Guan Ge and two other practitioners from Xinxiang City, Henan Province died suddenly on the evening of June 4th in the Shibalihe Labor Camp in Zhengzhou City. Guan Ge's family members saw numerous bruises on her body, and there was a fist-sized bump on her head probably due to beating.
On June 7th, Guan Ge's family learned the news of her June 4th death. They asked the unit responsible to issue a "death notice" and "detailed report on her death" through proper procedures, but the police refused their request. Later, her family members were abducted and taken to Zhengzhou City by "610 Office" in Xixiang City, where public security personnel monitored them. At the same time, the police tried all means to cover up the facts about Guan Ge's death.
Her family members saw the bruises on her body and the big bump on her head from severe beating and demanded that the department concerned and the labor camp provide explanations for her death, but all their requests were stalled with vague answers. Consequently, Guan Ge's body was hastily cremated without any proper procedure.
According to a Zhengzhou Daily report on June 6, on the evening of June 4, three Falun Gong practitioners, including Guan Ge, "committed suicide" at the Shibalihe Female Labor Camp in Zhengzhou City, Henan Province.
This is typical evidence of Jiang Zemin group's policy "death of a Falun Gong practitioner from beating is counted as suicide." We hope people in the know will provide more detailed information for this case.