World Organization to Investigate the Persecution of Falun Gong -- Statement of Establishment of the Special Committee to Investigate the Crimes of Killing the Practitioners of Falun Gong
February 4, 2003
According to various sources, within the three and a half years since July 20, 1999, 564 practitioners of Falun Gong have been verified as having been tortured to death; these cases span across 30 provinces, autonomous regions, and municipalities. However, according to internal government statistics, the actual death toll had reached 1,600 by the end of 2001. Through extensive investigations of evidence concerning the aforementioned death cases, it is known that large numbers of Falun Gong practitioners being persecuted to death is indeed an undisputed fact. This has caused widespread concern in the international community.
Without any due process, numerous Falun Gong practitioners have been illegally detained and imprisoned, suffering long-term physical and mental abuses that have led to many deaths; there have even been incidents of mass killing. Moreover, among those Falun Gong practitioners and individuals who have been persecuted to death are people young and old of all ages, from senior citizens older than 70 years to infants as young as eight months. Those Falun Gong practitioners were persecuted to death solely because they would not give up their practice of Falun Gong.
Yet in Mainland China, the authorities have been vigorously covering up the facts, not allowing family members to pay their last visits to the victims, let alone take pictures or video-recordings, and even cremating the bodies in a rush without notifying the victims' families. They have even gone so far as to fabricate and propagate lies and threaten and illegally detain and beat the victims' family members and people of conscience who wish to investigate the causes of death.
Among the many cases, there has yet to be a single case placed on file for investigation by the Chinese judiciary. All individuals who are directly responsible for the deaths (excluding those who have since died) are still at large. This clearly indicates that, when it comes to cases concerning Falun Gong, the existing public security and judicial departments in Mainland China have failed to demonstrate the ability and the moral courage to exercise the law; they have shown no intention of bringing these criminals to justice.
To date, this persecution is still persisting. As the death cases continue to climb and the persecution continues to escalate, more and more innocent people in Mainland China are facing the threats of torture and death every day.
Based on the aforementioned reasons, the World Organization to Investigate the Persecution of Falun Gong hereby announces the establishment of a special investigation committee -- the Committee to Investigate the Crimes of Killing the Practitioners of Falun Gong -- to locate and to use all possible means to investigate those individuals and those involved departments and work units responsible for the killing of Falun Gong practitioners. This is to protect Falun Gong practitioners' basic right to existence and to uphold justice. We encourage those who have the information to contact and cooperate with the Committee.
Contact information:
E-mail: jubao@upholdjustice.org
Tel.: 617-325 3481
Fax: 617-325 8729
Or write to: Mr. Frank Wang
PO BOX 365326
Hyde Park, MA 02136
World Organization to Investigate the Persecution of Falun Gong
* * * * * *
Appendix
From August 16, 1999 to February 4, 2003, the verified death toll of practitioners (with names) is 526.
Some victims' photos are shown below.
| | | |
| --- | --- | --- |
| | | |
| Chi Chunxia, Female, Mishan, Heilongjiang | Wei Zaixin, Male, 63, Fushun, Liaoning | Zhang Guiqin, Female, 37, Hefei, Anhui |
| | | |
| Du Xu, Male, Nanyang, Hunan | Wang Bin, Male, 45, Daqing, Heilongjiang | Shi Bei, Female, Fuyang, Zhejiang |
| | | |
| Wang Lixuan, Female, 27, Infant son Meng Hao, 7 months old, Yantai, Shandong | Chen Zixiu, Female, 59, Weifang, Shandong | Zhao Yayun, Female, 54, Shuangcheng, Heilongjiang |
Among all the death cases that have been verified, 194 deaths occurred in the three provinces in northeast China. This is equivalent to over 36.9% of the nationwide death toll. This committee aims to compile a list of names of those people responsible and those who can provide information and evidence. The preliminary list of names is as follows:
Xu Youfang, Secretary of Heilongjiang Party Committee

Song Fatang, Governor, Heilongjiang

Li Wenxi, Deputy Dir., Liaoning Public Security Department

Wen Shizheng, Secretary of Liaoning, Party Committee

Bo Xilai, Governor, Liaoning

Wang Yunkun, Secretary of Jilin Party Committee

Hong Hu, Governor, Jilin
Li Feng, Director, Liaoning Public Security Department
Zhuang Min, Deputy Director, Liaoning Public Security Department
Lu Hongming, Deputy Director, Liaoning Public Security Department
Hao Wanxiao, Secretary of Discipline Committee, Liaoning
List of practitioners who were persecuted to death (including only those whose cases have been verified):
Heilongjiang (84):
Bai Xiuhua (40, Acheng) Ju Yajun (33, Acheng) Li Hongbin (Acheng)
Wang, Shufang (49, Acheng) Li Ping (33, Anda) Gao Hua (31, Baiquan)
Jiao Zhensheng (66, Baiquan) Deng Weinan (26, Bayan) Lin Limei (30, Boli)
Yan Xiuzhong (52, Boli) Chen Qiulan (Daqing) Cui Xiaojuan (40, Daqing)
He, Huajiang (45, Daqing) Li Baoshui (39, Daqing) Li Xiaorong (41, Daqing)
Lu Xiuyun (53, Daqing) Niu, Huaiyi (Daqing) Shang Guangshen (Zhaoyuan)
Wang Bin (47, Daqing) Wang Shuqin (63, Daqing) Ye Xiufeng (65, Daqing)
Zhang Tieyan (29, Daqing) Zhang Weixin (44, Daqing) Zheng Wenqin (Daqing)
Bi, Yunping (Haerbin) He Jun (28, Haerbin) Kong Deyi (38, Haerbin)
Liang, Jianhua (59, Haerbin) Lu Liangui (48, Haerbin) Meng Xianzhi (54, Haerbin)
Ren Pengwu (33, Haerbin) Wang Xiuying (45 , Haerbin) Wang, Honggang (Haerbin)
Wang, Youcheng (40, Haerbin) Wu Qingxiang (50, Haerbin) Yu Zhengyi (28, Haerbin)
Jia Yongfa (35, Hebei) Deng Xiangyun (39, Hegang) Sun Shuqin (58, Hegang)
Sun Yalan (Hegang) Zhang Yuzhen (46, Hegang) Zhang Zhenfu (58, Hegang)
Zhao Guoxin (41, Hegang) Sun Jihong (Huanan) Chen Ying (17, Jiamusi)
Fang Cuifang (40, Jiamusi) Li, Fenghua (44, Jiamusi) Tang Hong (37, Jiamusi)
Wang Shujun (48, Jiamusi) Zhang Fu (32, Jiamusi) Yu, Guanyun (61, Haerbin)
Zhao Fulan (59, Jiamusi) Liu Guihua (Jidong) Jiang, Rongzhen (42, Jixi)
Li Xiuqing (60, Jixi) Zhao Bin (34, Jixi) Zhao Dong (38, Jixi)
Liu, Guiying (43, Mishan) Zhang Yulan (55, Mishan) Cui Shengyi (54, Mudanjiang)
Li, Hongmin (55, Mudanjiang) Wang Xiaozong (36, Mudanjiang) Wang BaoXian (Qiqihaer)
Zhang Tao (53, Shuangchen) Jiang, Liguo (52, Shuangcheng) Wang Jinguo (34, Shuangcheng)
Wu Baowang (36, Shuangcheng) Zang Dianlong (38, Shuangcheng) Zhang Shengfan (38, Shuangcheng)
Zhao Yayun (54, Shuangcheng) Zhou Zhichang (45, Shuangcheng) Wu Lingxia (37, Shuangyashan)
Liu, Xiwen (60, Suihua) Zhang Xiaochun (43, Suihua) Liu, Jinshan (56, Shuangyashan)
Yang Zhonghai (33, Suiling) Gao Feng (31, Wuchang) Zhang Yanchao (Wuchang)
Yang wenhua (48, Yanshou) Lu Chenglin (37, Yichun) Yu Shuqin (Yilan)
Zhang Min (Yilan) Liu Xiaoling (37, Zhaodong) Li Wenrui (37, Haerbin)
Liaoning (57):
Fang LiHong (37, Anshan) Kou Xiaoping (40, Anshan) Yuan Zhongyu (49, Anshan)
Zhang Li (Anshan) Hu Xiuying (Beining) Qiu Zhiyan (35, Benxi)
Mi Zhongsheng (33, Buxin) Jiang XX (Buxin) Yang Hongyan (42, Buxin)
Li Hongwei (Chaoyang) Yu Xiuling (32, Chaoyang) Chen Jiafu (41, Dalian)
Chen Yong (34, Dalian) Chen Zhenli (Dalian) Chi Yulian (44, Dalian)
Dong Yongwei (52, Dalian) Li Xiumei (58, Dalian) Liu Yonglai (36, Dalian)
Wang Qiuxia (48, Dalian) Wang Youju (64, Dalian) Yu Lixin (27, dalian)
Zeng Xianmei (63, Dalian) Zheng Wei (Dalian) Zou Wenzhi (54, Dalian)
Li Yanhua (65, Dashiqiao) Chen Sulan (53, Fushun) Han, Fuxiang (66, FuShun)
Liang Suyun (37, Fushun) Wei, Zaixin (63, Fushun) Wu Zhanrui (Fushun)
Zhong Yuxiu (27, Fushun) Zhou Yuling (Fushun) Jin Lifeng (41, Huludao)
Li Shuyuan (51, Huludao) Liu Liyun (44, Huludao) Wang Huachen (32, Huludao)
Cao Shufang (61, Jinzhou) Du Baolan (48, Jinzhou) Liu Zhi (61, Jinzhou)
Zhu Shaolan (50, Jinzhou) Liu Wenping (43, Liaohe) Guo Shuyan (38, Liaoyang)
Wang Hong (39, Liaozhong) Wang Le (28, Lingyuan) Qi Jinsheng (25, Panjin)
Song Xiangzhen (46, Shengyang) Sun Hongyan (36, Shengyang) Zong Hengjie (34, Shengyang)
Miao Qisheng (36, Shenyang) Wang Ling (39, Shenyang) Chen Dewen (Suizhong)
Wang, Jingyi (56, Wafangdian) Tang Tierong (Xinbin) Wang Lixia (46, Zhaoyang)
Shao Shisheng (58, Zhuanghe) Sun Lianxia (50, Dalian) Zou Guirong (36, Fushun)
Jilin (53)
Wang Tiesong (32, Antu) Dong Guijie (Baicheng) Yu Qiushi (64, Zhenlai)
Wu Lianjie (Baicheng) Gao Ya (Changchun) Hou Xiuping (35, Changchun)
Jin Junjie (29, Changchun) Li Jin (25, Changchun) Liu Lei (Changchun)
Liu Yi (34, Changchun) Shen Jianli (34, Changchun) Wang Kefei (35, Changchun)
Yang Yan (62, Changchun) Yang, Guiqin (43, Changchun) Yin Shuyun (46, Changchun)
Zhang Wenya (35, Changchun) Zhang Yuanming (42, Changchun) Lu Xihua (35, Dehui)
Wang, Hongtian (36, Dehui) Zhi Guixiang (31, Gongzhuling) Wang, Xiuyun (47, Huadian)
Cui Jianguo (36, Jilin) Fu Chunsheng (51, Jilin) Hou Zhanhai (Jilin)
Li Zaiji (44, Jilin) Lu Shuqiu (Jilin) Qu Junli (28, Jilin)
Wang Lixin (32, Jilin) Wang Xiulan (50, Jilin) Sun Youfa (24, Lishu)
Xiao Jinsong (35, Jilin) Yu Lixin (36, Jilin) Zhao Jing (19, Jilin)
Zheng Junshu (24, Jilin) Sun Shiwen (40, Jiutai) Liu Jiankun (31, Liaoyuan)
Liu Yucai (60, Panshi) Chu Congrui (19, Shulan) Wang Yan (55, Changchun)
Sun Jianhua (34, Shulan) Tong Zhentian (22, Shulan) Wang Guoping (40, Shulan)
Wang Shuquan (30, Shulan) Dai Chunhua (33, Siping) Yu Wenjiang (56, Siping)
Li Xifang (58, Tonghua) Liu Hong (Yanji) Piao Shigao (63, Yanji)
Wan Xiufang (36, Yongji) Han Yuzhu (47, Yushu) Huang, Baochen (65, Yushu)
Wang Xianyou (Yushu) Yue Kai (29, Yushu)
Shandong (73)
Yu Lianchun (49, Dezhou) Wang Huaiying (58, Heze) Xu Zengliang (29, Jiaonan)
Liu Jian (33, Jinan) Shang Qingling (38, Laiwu) Cui Dezhen (33, Laixi)
Li Mei (33, Laiyang) Xia Shucai (63, Laiyang) Qi Fengqin (43, Liaocheng)
Wang, Fengwei (40, Liaocheng) Zhang Zhenzhong (22, Liaocheng) Sun, Xiucai (50, Linqing)
Dong Buyun (36, Linyi) Wang Jinlong (34, Linyi) Wang Xinglei (35, Linyi)
Tian Xiangcui (61, Longkou) Ms. Shi (21, Mengyin) Zhang Qingmei (35, ningyang)
Shi, Hongjie (Laixi) Li Jingdong (41, Pingdu) Zhang Fuzhen (38, Pingdu)
Liu Chun (28, Qingdao) Liu Jiming (61, Qingdao) Wang Suqin (70, Qingdao)
Wang Xiaoli (36, Qingdao) Zhao Yuezhen (48, Qingdao) Zou Songtao (28, Qingdao)
Cao Guifen (61, Weifang) Chen Zixiu (59, Weifang) Guo Ping (27, Weifang)
Li Guojun (37, Weifang) Li Huixi (40, Weifang) Li Xianglan (49, Weifang)
Li Yinping (37, Weifang) Liu Shuchun (38, Weifang) Liu Zengqiang (22, Weifang)
Lou Aiqing (34, Weifang) Ma Yanfang (33, Weifang) Meng Qingxi (43, Weifang)
Su Baolan (Weifang) Sun Xiaobo (36, Weifang) Wang Aijuan (43, Weifang)
Wang Lanxiang (60, Weifang) Wang Peisheng (68, Weifang) Wang Wuke (25, Weifang)
Wang Xiujuan (33, Weifang) Wang Yixin (61, Weifang) Wu Jingxia (29, Weifang)
Xu Bing (33, Weifang) Xuan Chengxi (61, Weifang) Yang Guizhen (40, Weifang)
Yang Weidong (54, Weifang) Zhang Zhiyou (45, Weifang) Zhao Fenghua (53, Weifang)
Zheng Fangying (54, Weifang) Zhou Chunmei (62, Weifang) Liu Yufeng (64, Wendeng)
Chen Guibin (35, Wucheng) Han Shengli (58, Xintai) Cong Yu e (53, Yantai)
Ren Tingling (51, Yantai) Wang Lixuan (27, Yantai) Wu Haiyou (Yantai)|
Yang Fengbin (45, Yantai) Gao Mei (30, Yishui) Wang Yongdong (35, Yishui)|
Jiang Liying (Zhaoyuan) Sun Shaomei (37, Zhaoyuan) Zhang Lin (53, Zhaoyuan)
Zhao Jinhua (42, Zhaoyuan) Su Gang (32, Zibo) Zhang Guohua (24, Zibo)
Liu Xuguo (29, Zoucheng)
Hebei (59)
Zhang Jianxun (64, Anping) Feng Guoguang (44, Baoding) Liu Dongxue (43, Baoding)
Rong Fengxian (34, Baoding) Tai Yurong (36, Baoding) Zhan Jinyan (25, Baoding)
Liu Qiusheng (40, Bucheng) Wei Chaozong (40, Cangzhou) Yang Mei (23, Cangzhou)
Lu Zhaofeng (39, Daming) Liu, Baoyuan (33, Dingxing) Xing, Xiuqin (61, Zhuozhou)
Liu, Deyi (45, Fengnan) Chen Yuqing (61, Handan) Liu Huanqing (58, Handan)
Xun Ruilin (Handan) Zhai Liansheng (60, Handan) Zhang Xiuling (Handan)
Zhou Zhenjie (68, Handan) Gu Yalou (31, Hejian) An Xiukun (49, Hengshui)
Xiao Xingai (39, Hengshui) Yang Guibao (56, Huailai) Song, Xingguo (29, Huanghua)
Liu Lianyi (54, Jingxian) Wu Yanshui (55, Laishui) Zhang Yiqin (Laiyuan)
Cui Yulan (Langfang) Wang Jinling (53, Mancheng) Zhang Zhigeng (Zhangjiakou)
Chen Yanying (35, Ningjin) Wang Xingtian (44, Ningjin) Liu Shusong (28, pinggu)
Liu, Erzeng (40, PingShan) Kang, Ruizhu (52, PngShan) Hu Hexiang (Qinhuangdao)
Zhang Zhibin (34, Qinhuangdao) Zhu Yourong (45, Qinhuangdao) Liu Dongfen (52, Renxian)
Ren Mengjun (56, Shahe) Pi Jinghui (55, Shanhaiguan) Liu, Fuse (67, Shenzhou)
Ding Gangzi (47, Shijiazhuang) Ding Yan (32, Shijiazhuang) Ding, Lihong (36, Shijiazhuang)
Liu Rongxiu (55, Shijiazhuang) Lan Hongyu (35, Zunhua) Tao Hongsheng (46, Shijiazhuang)
Zhao Fengnian (48, Shijiazhuang) Zuo Zhigang (33, shijiazhuang) Wei, Laihe (Tangshan)
Dou Hejun (Weixian) Gu Chenhai (46, Xiahuayuan) Li Zhishui (59, Xinji)
Cao Fazhen (56, Yuanshi) Chen Aizhong (33, Zhangjiakou) Jiang Shuhua (50, Zhangjiakou)
Song Cuiling (52, Zhangjiakou) Wang Ailing (51, Zhangjiakou)
Beijing, Hubei, Sichuan, Gansu, Guangdong, Hunan, Henan, Jiangxi, Shanxi, Anhui, Fujian, Jiangsu, Guizhou, Xinjiang, Shanghai, Shaanxi, Tianjin, Guanxi, Hainan, Inner Mongolia, Ningxia, Qinghai, Yunnan, Zhejiang
Beijing (10):
Guan Lin Li Yuhua Practitioner (22) Liu Guimin (35, Miyun)
Wang Chan (39) Zhao Xin (32, Beijing) Li Shouqiang (37, Chaoyang)
Mei Yulan (44, Chaoyang) Liu Zhilan (40, Fangshan) Gong Baohua (35, Pinggu)
Zhang Shuqi (52, Xicheng)
Hubei (32):
Ren Jinhuan (28, Fangxian) Gui Xunhua (38, Huangmei) Chen Xiang (55, Huangshi)
Song Wanxue (48, Huangshi) He Xingzong (55, Macheng) Huang Jianyong (23, Macheng)
Li Jiju (37, Macheng) Li Xuechun (63, Macheng) Luo Kaijun (55, Macheng)
Wang Huajun (35, Macheng) Chen Caixia (40, Shiyan) Zhan Wei (31, Yingcheng)
Ding Wen (32, Shiyan) Zeng Xiane (36, Shiyan) Wu Mingfang (36, Suizhou)
Cai Mingtao (27, Wuhan) Fu Xiaoyun (53, Wuhan) Li Changjun (33, Wuhan)
Li Yingxiu (52, wuhan) Peng Min (30, Wuhan) Peng Shunan (53, Wuhan)
Tian Baozhen (42, Wuhan) Wang Haoyun (Wuhan) Mei, Zhongquan (61, Wuxue)
Zhao, Zichu (51, WuXue) Qiu Pingan (54, Xiangfan) Zhao Yingfeng (65, Xiangfan)
Shen, Deming (Xiantao) Zhang Aijiao (39, Xiantao) Hu Youliang (48, Xishui)
Nan Chuyin (53, Xishui) Song Huaping (43, Yingcheng)
Sichuan (47):
Fang Xianzhi (61, Chengdu) He Zhenyue (35, Chengdu) Wang Xuezhi (30, Chengdu)
Wu Dabi (57, Chengdu) Xu Zhilian (31, Chengdu) Zhang Chuansheng (54, Chengdu)
Zhou Yong (34, chengdu) Liu Zhifen (63, Chongzhou) Miao Qun (28, Dazhou)
Guo, Qirong (59, Emei) Li Xinqi (60, GuangAn) Tan Sufen (58, Guanghan)
Zhang Zhuo (32, Leshan) Yang Wenhui (40, Miyi) Sun, Yongde (45, Neijiang)
Tang, Jianping (27, Neijiang) Gu, Xingzhi (64, Pangzhihua) Que, Fazhi (49, Panzhihua)
Zhao Qiying (34, Panzhihua) Luo Shaoxiang (36, Pengzhou) Wang Zhiying (Pengzhou)
Xue Yuzhen (53, Qionglai) Liao Chaoqi (57, Qiongxia) Liu Xianju (63, Quxian)
Wang Yongru (63, Quxian) Wang Yuru (60, Quxian) Su Qionghua (32, Suining)
Tian Shiqiang (32, Suining) Zhang Guangqing (60, Wanyuan) Yu Bixing (50, Wenjiang)
Hu, Hongyue (45, Xindu) Li Zetao (22) Mo Shuijin (65) Pu Xinjiang (53)
Wang Jiqin (29) Xiao Chengrui (52) Zhou Chenyu (45) Liu Chunshu (44, Banan)
Yu Xiangmei (35, Changshou) Zhang Sufang (Changshou) Hu Mingquan (63, Jiangbei)
Li Guihua (47, Jiangbei) Xia Wei (43, Jiangbei) Zeng Fanshu (56, Jiangjin)
Zhang Fangliang (47, Rongchang) Long, Gang (33, Tongliang) Li Lanying (Tongnan)
Gansu (17):
Hou, Youfang (48, Jinchang) Geng Cuifang (48, Lanzhou) Ouyang, Wei (32, LanZhou)
Wan Guifu (57, Lanzhou) Yao Baorong (52, Lanzhou) Yi Yongjiang (37, Lanzhou)
Yuan Jiang (29, Lanzhou) Zhang Fengyun (42, Lanzhou) Huang Zhiyi (60, Longxi)
Li Faming (52, Longxi) Liu Junming (32, Longxi) Cheng, Guilan (73, Tianshui)
Wang Shenggui (35, Tianshui) Dong, Jinlan (38, Wuwei) Huang Xinjin (43, Wuwei)
Liu Lanxiang (40, Wuwei) Song Yanzhao (31, Wuwei)
Guangdong (14):
Lai Zhijun (50, Dongguan) Chen Liwen (63, Gaozhou) Huang Yaoying (68, Gaozhou)
Chen Chengyong (35, Guangzhou) Gao Xianmin (41, Guangzhou) Hao Runjuan (28, Guangzhou)
Li Xiaojing (33, Guangzhou) Liu Shaobo (Guangzhou) Rao Zhuoyuan (33, Guangzhou)
Yang, Xueqin (65, Guangzhou) Zhu Derong (Guangzhou) Zeng Yuwen (25, Heyuan)
Huang Weijun (50, Jieyang) Wu Jinfang (51, Jieyang)
Hunan (11):
Ou Keshun (Changde) Gu Jiahong (27, Changsha) Zuo Shuchun (25, Changsha)
Liu Shiyou (72, Hengyang) Pei Ouhua (61, Hengyang) Wang Yijia (45, Hengyang)
Chen, Ouxiang (43, Pingjiang) Guan Chaosheng (56, Qidong) Kuang Su E (Qidong)
Jiang Laisheng (63, Qiyang) Cao Jianzhen (Yuanjiang
Henan (11):
Guo Xiumei (45, Huaiyang) Bai Aixiang (42, Jiaozuo) Du Xu (35, Nanyang)
Xiao Jiayong (34, Nanyang) Shang Shuichi (50, Yuzhou) Li Jian (34, Zhengyang)
Dai Xiaojing (61, Zhengzhou) Shan Yongshun (56, Zhengzhou) Zhu, Gaidi (ZhengZhou)
Wang Gaizhi (47, Zhenping) Zhao, Dexiu (Xinyang)
Jiangxi (9):
Mother of Fu Xiaojuan (56, GaoAn) Li Jingchun (46, Jiujiang) Zhang Maoxing (50, Jiujiang)
Hu Qingyun (50, Nanchang) Jin Zunyi (25, Nanchang) Li Yanhua (45, Nanchang)
Liu Fengchun (56, Nanchang) Wan Xin (28, Nanchang) Chen Jianning (31, Wuning)
Shanxi (9):
Feng Peizhi (60, Changzhi) Song Yongjun (30, Daixian) Wu Cuiying (Datong)
Zhang Zhongjie (Linfen) Zhao Dongmei (28, Linfen) Cui Aiyuan (42, Taiyuan)
Gao Lijun (42, Taiyuan) Song Yuying (63, Taiyuan) Yang Qingmin (33, Taiyuan)
Anhui (6):
Li Jun (30, Hefei) Li Mei (28, Hefei) Zhang Duoyun (73, Hefei)
Zhang Guiqin (37, Hefei) Wu Qingbin (37, Huainan) Xie Guiying (32, Huainan)
Fujian (5):
Chen Biyu (51, Fuzhou) Yang Ruiyu (38, Fuzhou) Dai Xiangguang (29, Putian)
Sun Ruijian (29, Ningde) Xiao Yanglong (32, Pingtan)
Jiangsu (6):
Zhou Fenglin (32, Changzhou) Ge Xiulan (51, Huaian) Zhang Zhenggang (36, Huaian)
Huang Hanchong (39, qidong) Liao Qinying (33, Wujin) Zhang Wannian (71, Yandu)
Guizhou (4):
Xu Guangdao Ye Fenglin (45, Bijie) Yang Yi (38, Fuquan)
Xie Nengyang (51, Guiyang)
Xinjiang (3):
Chai Yong (29, Changji) Zhou, Yurong (39, Tacheng) Zhu Hua (30, Wulumuqi)
Shanghai (3):
Li Baifan (42) Li Jianbin (23, Shanghai) Yang Xueqin (36, Shanghai)
Shaanxi (2):
Sun Guilan (Baoji) Yan, Huiqin (60, Huxian)
Tianjin (2):
Chen Baoliang (63) Ms. Zhang (49, Tanggu)
Guangxi (1):
Wang Rencheng (35, Qinzhou)
Hainan (1):
Zhuang Guangxin (21, Qionghai)
Inner Mongolia (2):
Wang Yaxuan (53, chifeng) Yu, Xiulan (60, Eqi)
Ningxia (1):
Lu Hongfeng (Lingwu)
Qinghai (1):
Fan Lihong (29)
Yunnan (1):
Kong Qinghuang (33, Jianshui)
Zhejiang (1):
Shi Bei (49, Fuyang)

Case I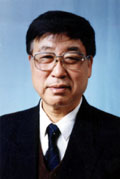 Wei Zaixin, male, 63 years old, was a senior engineer at the School of Advanced Technological Studies in Fushun City, Liaoning Province. Because he refused to give up his belief in Falun Dafa, police at Jiangjun Detention Center in Fushun City tortured him in June 2002 to the point of near death, unable to respond to medical treatment. He died on November 15, 2002.
On February 7, 2002, Wei was abducted and beaten by police from the Liangzhan Street Police Station when he went to the home of another practitioner. He was sent to the Wujiabao Forced Re-education Camp's "intensive" class.
In June 2002, Wei Zaixin was sent to the No.2 Detention Center in Shizilou, Jiangjun District by the police at the Jiangjun Police Station in Fushun City to await his sentence. During this time, the police at the detention center instigated criminal inmates to torture him mentally and physically to the point of near death. In July, the Public Security Department sent Wei Zaixin to the city hospital and notified his family members to bring him home. On November 15, Wei Zaixin stopped responding to medical treatment and died.
From the photos taken while Wei was in the hospital, it is clear that Wei was already in a comatose state at the time. Doctors performed force feeding through his nose, intravenous injection, and catheterization to sustain his life. Both of his legs were severely swollen, and there was extensive skin ulceration on both his abdominal area and thighs. People close to the sources said that while Wei was detained at the Wujiabao Forced Re-education Camp, the authorities refused to allow his family to visit him or send him clothing because he held on to his belief.
Units and individuals for obtaining evidence
Area Code for Fushun City: 413
Jiangjun Detention Center in Fushun City
Jiangjun Police Station
40 Jincheng Road West
Tel.: 770-6902
The School of Advanced Technological Studies in Fushun City
1 Danfeng Jie, Fushun City
Tel.: 243-4606
Fushun Forced Re-education Camp - Fushun Wujiabao Forced Re-education Camp
Huang Wei, Director: 463-9021 (O), 243-8038(H) 198-4130-3333, Pager: 135-0423-5333(M)
Xu Jie, Director: 463-9082(O), 262-6111(H), 137-0493-8433(M)
Yu Changchun, Section Chief of Education: 463-0621--8601(O), 764-3979(H), 135-0423-4174(M)
Wang Zhiwei, Section Chief of Administration: 261-1163(H), 96088 x279 (Pager)
Case II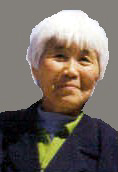 Wang Shuqin, female, 63 years old, was a Falun Dafa practitioner from Wolitun Daqing City. On September 21, 2002, she was tortured to death at the Daqing City Detention Center.
Ms. Wang Shuqin was illegally arrested and detained many times. At the Shuanghe Labor Camp in Qiqihar City, she was severely tortured. In the fall of 2001, she was released unconditionally. On January 15, 2001, Wang Shuqin and her husband were both arrested. She was released following a 28-day hunger strike. On July 24, 2002, she and her husband were again arrested. She was held at the Wolitun Station until she was tortured to death.
Units and individuals for obtaining evidence
Area code for Daqing City, Heilongjiang: 459
Bai Yunshan, Director of the Daqing City Detention Center: 13091689383 (M)
Daqing City Detention Center: 4616163

Case III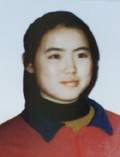 Yang Mei, female, 23 years old, was a resident of Cangzhou City in Hebei Province.
Yang was illegally arrested and incarcerated in the spring or summer of 2001 for distributing Falun Gong flyers. She was detained at the No. 2 Detention Center in Cangzhou and was tortured to death in police custody on October 20, 2001.
Yang was an employee at a local bank and lived in the Shuizhuan residences. The police at the detention center forced her to work long hours without any rest. She was forced to write a statement of guarantee to renounce Falun Gong. For refusing, she was tied onto a metal bed for several days and nights, handcuffed and with both legs shackled. Yang Mei began a hunger strike on October 10 to protest. After being force-fed through the nose in the afternoon of October 19, she died suddenly at approximately 6 a.m. on October 20.
When Yang's parents went to visit her on that morning, the guard refused to let them see her. The municipal Party Committee and the Public Security Department of Cangzhou directly intervened after her death and strictly blocked the news.
Units and individuals for obtaining evidence
Area code for Cangzhou: 317
Public Security Department: 2026851
No. 2 Detention Center: 2062329
Cai Hua, Deputy Secretary of the municipal Party Committee of Cangzhou: 2022070, 2023196
National Security Department: 2030710
Justice Department: 2026414 2100634
Municipal Court: 3042231 3041694 (fax)
Procuratorate: 2018849
Song Jinsheng, Duputy Director of Cangzhou Public Security Department (in charge of persecuting Falun Gong): Tel.: 2026851, 2026852
Jia Dehua, Director of Cangzhou 620 Office, Tel.: 2026851, 2026852