News Release: Two Hong Kong Falun Gong Practitioners Detained by Mainland Police Last Month and Not Yet Released (Photo)
(Clearwisdom.net) (June 12, 2002) With the Jiang's regime's illegal suppression of Falun Gong going on, two Hong Kong Falun Gong practitioners Cheung Yu-chong and Mr. Suen (whose family doesn't want his full name to be disclosed) went to the Mainland this May and were forcibly detained by the police under the charge of carrying Falun Gong truth-clarifying materials. They have not been released yet, and their family members seek assistance. Hong Kong Falun Gong practitioners also requested the Hong Kong government and kind-hearted people from all walks of life to help to secure their safe return to Hong Kong.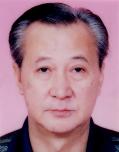 Falun Gong practitioner Cheung Yu-chong
Regarding the charge of carrying Falun Gong truth-clarifying materials, Hong Kong Falun Gong practitioners pointed out that the Jiang's regime has never followed the law in dealing with Falun Gong. The two detained practitioners only wanted to distribute leaflets and Dafa truth-clarifying VCDs to clarify the truth to Chinese people, to expose the Jiang regime's relentless persecution and its slander against Falun Gong, to disclose the Chinese dictators evil deeds, and to enable the Chinese people to make a just and fair decision on this matter of principle. This is a completely righteous action. They shouldn't have been detained by Chinese authorities.
Suen is a 46-year-old businessman, and lived with his wife and 18-year-old daughter in Hong Kong. On the evening of May 17, Friday, he left for Shenzhen through Luohu border customs and has lost contact with his family ever since. On May 20, his wife received a phone call from the Chinese State Security Bureau and was told that Suen had been detained under suspicion of spreading Falun Gong. It is said that he was caught carrying Dafa truth-clarifying VCDs at the border customs. After that, the police ransacked his residence in Shenzhen on May 18 and confiscated a bunch of VCDs. During the detention, the police tried to force Suen to renounce Falun Gong, but failed to persuade him. His wife has gone to Shenzhen twice to get to know his situation and requested to meet him but was rejected by the police.
On June 1, when Suen's wife returned to Shenzhen a second time to ask the local police for the latest information about Suen, the police claimed that Suen said the VCDs were brought from Hong Kong. They threatened Suen's wife that they would sentence Suen to jail. Suen's wife demanded to meet him but was rejected again. The police also forced Suen's wife to write to Suen to persuade him to renounce Falun Gong.
Since Suen was detained, his family has been very worried. His daughter couldn't concentrate on preparing her exams. His wife met with difficulties in their business without his help.
The Mainland police denied the visitation rights of Suen's family and are trying to force him to give up Falun Gong. They have seriously violated Suen's basic human rights. Suen's wife said Suen is a good and upright person. She hoped the media and kind-hearted people could extend their support and assistance to secure Suen's return to Hong Kong and reunite with his family.
The other detained Falun Gong practitioner Cheung Yu-chong, is a 58-year-old security guard and permanent resident in Hong Kong. On May 8, he went to Shenzhen from Luohu border customs and disappeared ever since. His son reported his disappearance to the police on May 11. On the evening of May 24, Cheung told his son in Hong Kong by phone that he had been caught carrying Falun Gong truth-clarifying leaflets and VCDs at customs. On May 27, his sister sought help from the "Group for Assisting Residents Outside Hong Kong " at the Border Entry Department, requesting the Hong Kong government to rescue Cheung Yu-chong and secure his safe return to Hong Kong.
Cheung Yu-chong's wife is a Mainlander who now lives in Shenzhen.
Including the above mentioned two persons, it is known that three Hong Kong Falun Gong practitioners have been detained in Mainland China. Another practitioner is Chu O-ming. He was illegally detained for filing a lawsuit against Jiang for persecuting Falun Gong practitioners in September 2000. He is now known to be held somewhere in Northern China.