Photo Report: Saipan Practitioners Hold Experience Sharing Conference; Taiwan Practitioners Support the Hongfa Activities
On Sept. 6, a group of 12 Taiwanese practitioners flew to Saipan to participate in the third Saipan Experience Sharing Conference held on Sept. 9. Before the conference, the practitioners from Taiwan joined the Hongfa activities in the night market. They also exchanged their experiences with Saipan practitioners in the evening.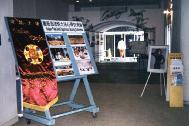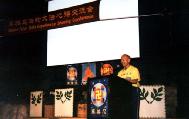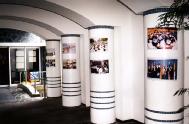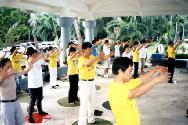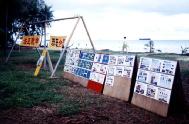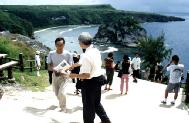 The Fahui [experience sharing conference] formally started on Sept. 9. In the morning session, practitioners sent forth righteous thoughts and practiced together. In the afternoon session, more than 20 practitioners shared their experiences. Also in the conference hall, the Journey of Fa Rectification Photo Exhibition was displayed. Saipan practitioners were grateful that the Taiwan practitioners brought many beautiful banners to decorate the conference hall.
Most of the practitioners in Saipan attained the Fa in Saipan. This experience sharing conference offered excellent opportunities for them to share experiences with Taiwan practitioners. The selfless contribution to Dafa of the Taiwan practitioners has given inspiration to Saipan's practitioners.