Photo Report: Hongfa at Iowa State Fair
On August 18, a dozen practitioners from Iowa and Minnesota attended the Iowa State Fair. They held a 40-minute exercise demonstration, and Hongfa both inside and outside the fair.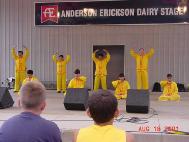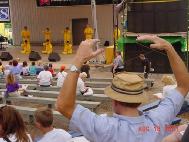 At night, practitioners gathered in front of the State Government Building to hold a candlelight vigil to mourn for the practitioners persecuted in China.