Police Torture Wu Yanshui to Death in Local Detention Center
July 07, 2001 | Practitioners in China
[Minghui Net] Falun Dafa practitioner Wu Yanshui was a resident of Dongyihezhuang Village in Laishui County, Hebei Province. He continued to practice Falun Dafa after July 20, 1999, when the practice was banned in China. The officials in his village tricked him in order to take him away, and he was detained illegally in September of 2000. They fined him 2,000 Yuan RMB. (The average monthly income in rural areas is 200 Yuan.) After that they still wouldn't release him. Before his detention, Wu was in excellent health and had no illness whatsoever.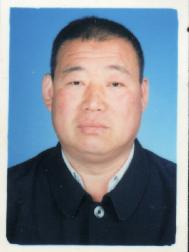 Because he refused to give up his practice, he was taken to a local jail. His family went over to ask for his release for many times. But the officials just wouldn't give approval for his release. What's more, Liu Yaohua, Secretary of the Inspection Committee of the Public Security Department, said he should be fined 20,000 Yuan; otherwise, he would be sent to labor camp.
Wu was sent to a detention center on December 27. There he underwent mental and physical torture. He became delirious. He couldn't walk or see, and he suffered congestive heart failure. After five months' detention, they finally released him on March 30, 2001 when they saw he would not last very long. Still, they fined his family 5,000 Yuan. Because he was tortured so severely during the period of his detention, Wu died on May 20, 2001.
We hereby solemnly warn those participating in the persecution of Falun Dafa and Falun Dafa practitioners to stop immediately. Release all the detained practitioners. Otherwise, you will receive retribution.