Zhao Ming, Postgraduate at Trinity College in Dublin, Is Tortured Severely in China's Labour Camp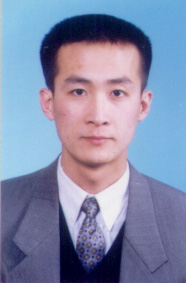 Zhao Ming, male, 29, was a postgraduate student studying at the computer science department of Trinity College in Dublin, Ireland. As also a Falun Dafa (also known as Falun Gong) practitioner and beneficiary, Ming did not think that there was anything wrong with Falun Gong's teaching of "Truthfulness-Benevolence-Forbearance" and its benefits to both people's health and peace of mind. He could not understand why the few individuals in the Chinese government banned Falun Gong and persecuted its practitioners. During Ming's return to China last Christmas to visit his family, he thought that he should go to tell the truth about Falun Gong. On January 6 of this year, he went to appeal at the State Council's Office of Appeal in compliance with Chinese Constitution and was arrested. Then he was escorted to his home city Changchun, and later his family bailed him out. However, the police confiscated his passport and forced him to write a pledge promising that he will never oppose the Chinese Anti-Falun Gong Policy, but this unjustifiable demand was sternly rejected by Ming. These have been reported on in The Irish Times.
As his passport was confiscated, Ming was unable to return to Ireland to complete his graduate study. Having no financial means to support himself, Ming returned to Beijing to look for a job in March. The police declared him to be a "Falun Gong organiser" and put him on the wanted list. He was missing on May 13. It was only on August 1, that his loved ones found out his whereabouts: On May 13, when he was at the home of a fellow practitioner in Beijing where they were preparing to unfurl banners on Tiananmen Square, he was arrested there by a government agent who followed him secretly. He was taken into the Haidian Police Station. Several other practitioners were arrested at the same time. Ming said to the police, "What justification do you have to arrest me? It is illegal to arrest people arbitrarily." The police said, "You will know that it is legal to arrest you when we get to the police station." While in the police station and detention centre, Ming refused to answer police's questions, and refused to participate in a photo. He suffered vicious tortures in the detention centre and one of his legs was injured.
On July 7, 2000, he was sentenced to a year in a labour camp without trial, and was held at Tuan He Farm, Daxing County Male Labour Camp, in suburb of Beijing. Ming has suffered much at the labour camp - the guards and prisoners have beaten him severely and repeatedly used electric batons to shock him. He is only allowed to sleep two hours every day. The guards tried to force him to write anti-Falun Gong statements. When he refused to do so, they surrounded him and beat him to the verge of death. It is difficult to describe the amount of his suffering with words. He was forced to sit in a washing basin, head between knees, and then pushed under a bed. When the bed was pushed upwards by his body, the torturers would sit on the bed. He was beaten by more than 10 people, who used wooden batons to strike his ankles and knees, used their knees to ram his body, and hit his ears. Following one such torture, Ming was unable to sit on a toilet for 5 days and unable to walk normally for two weeks.
Zhao Ming was later transferred to another labour camp, Beijing's Xian'an Labour Camp, but it was unknown when this happened. Because of his refusal to renounce his faith, he was handcuffed to a chair by Chief Officer Li of the 4th Brigade of the labour camp and denied sleep for 5 days from April 25 to 30. From May 1, with the encouragement of the camp officials, prisoners in the camp continued to torture Zhao Ming, they forced him to stand or kneel without rest for long periods of time until the end of the holidays on May 7. He was supposed to be released on May 12, 2001, but because he refused to renounce Falun Gong, the labour camp sentence was extended by half a year. Chief Officer Su and Assistant Chief Officer Li of the 6th Brigade were absolutely inhuman when they personally beat elder practitioners, who were probably older that their mothers. They also ordered inmates to physically punish and viciously beat practitioners who refused to renounce Falun Gong
The case of Zhao Ming and two other practitioners who have been blocked from returning to Ireland to continue their studies has drawn the concern of the Irish government and people. They have appealed to the Chinese government to respect people's basic human rights and to allow the three students to return to Ireland for the continuation of their study. The students of Ming's college, Trinity College Dublin, have spontaneously called upon everyong to sign a petition to help him; they also spontaneously organised protests during the Chinese Vice Premier Li Lanqing's visit to Ireland, appealing the Chinese government to free Zhao Ming. Six Lords and the Bishop from Oxford visited the Chinese Embassy in London to appeal for Ming's case. Amnesty International Ireland, the Dublin Central Group is planning to start a campaign for this bright young Chinese scholar; Zhao Ming is also on their action list for a public appeal letter writing campaign [by postcard]. An organization called "Friends of Zhao Ming" has been formed by his college colleagues, Amnesty International Dublin Central Group, Amnesty Trinity Group, Falun Gong practitioners, and many other people who are concerned with his welfare. The FOZM (Friends of Zhao Ming) group has worked actively to obtain Zhao Ming's release. The Lord Mayer of Dublin City agreed to raise Ming's case during his visit in Beijing in early May 2001. Many people have written to both the Irish government and Chinese government asking them to release Zhao Ming and return him to Ireland to continue his studies.
Some background information of Zhao Ming:
Zhao Ming worked as a programmer and then a network engineer in Tsinghua Unisplendour Group after his graduation in 1993 from the Department of Computer Science of the highly respected Tsinghua University in China. He had been a departmental manager and one of the founders of the department. During his service in Tsinghua Unisplendour Group, he worked diligently and creatively. Many of the large projects that he was in charge of gained profits and honour to his company; therefore he was awarded the title of "Excellent Staff" in 1996 due to his very significant contribution to the development of the company. In March of 1999, Zhao Ming came to Ireland to pursue a master's degree in computer science in Trinity College Dublin.
Zhao Ming started to practice Falun Dafa in 1994, and attended the lectures by Mr. Li Hongzhi, the founder of Falun Dafa, in Dalian City. Before he practised Falun Gong, Zhao Ming was quite weak and could hardly work. However, soon after his cultivation of Falun Gong, his body and mind had changed completely, and he was energetic in work. As a great beneficiary of Falun Gong, he actively spread Falun Gong in his leisure time, and was an assistant in Tsinghua Falun Gong Assistance Centre before he came to Ireland.