New Zealand Practitioners Won the "Best of Category" Prize for their Christmas Float
New Zealand practitioners participated in the Panmure Christmas Float Parade in Auckland on December 7, 2001. Their float decorations received wide acclaim from spectators.
After the parade the organizing committee sent a notice to practitioners stating that their float decorations had won the first place of a category. They issued a certificate to practitioners and expressed their sincere wishes.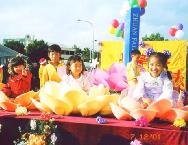 Children on the float during the parade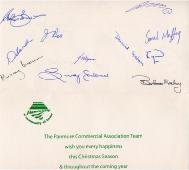 The Christmas greeting card from organizers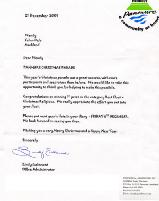 Prize notice from organizers