(Minghui.org) July 20, 2022, marked 23 years since the Chinese Communist Party (CCP) began to suppress Falun Gong in 1999. Around this anniversary, Falun Gong practitioners in 38 countries submitted an updated list of perpetrators, including those in law enforcement, the judiciary, and the Political and Legal Affairs Committee, to their respective governments, urging that those on the list (and their family members) be barred from entry and their assets frozen.
The 38 countries are: the United States, the United Kingdom, Canada, Australia, New Zealand, France, Italy, Spain, the Netherlands, Poland, Belgium, Sweden, Austria, Ireland, Denmark, Finland, Czechia, Portugal, Greece, Hungary, Slovakia, Luxembourg, Croatia, Slovenia, Latvia, Estonia, Cyprus, Malta, Japan, South Korea, Indonesia, Switzerland, Norway, Liechtenstein, Israel, Mexico, Chile, and Dominica.
Please refer to the article "New List of Perpetrators Submitted to 38 Governments on the 23rd Anniversary of the Persecution of Falun Gong" for details.
Liu Yazhou, director of the Harbin Municipal Public Security Bureau is on the list.
Perpetrator Information
Full Legal Name of Perpetrator: Liu (last name) Yazhou (first name) (刘亚洲)Gender: MaleCountry: ChinaBirth Place: Fujin City, Heilongjiang ProvinceDate/year of Birth: June 1962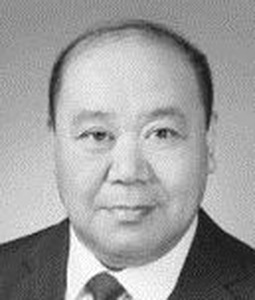 Liu Yazhou
Title or Position
June 2019 – present: deputy mayor of Harbin Municipal Government and member of the Party Group in Heilongjiang Province; director of the Municipal Public Security Bureau, secretary of the Party Committee, chief inspector and director of the Office of the Municipal Administrative Law Enforcement Security Coordination Leading Group
April 2018 – June 2019: member of the Party Leadership Group of Harbin Municipal Government, Heilongjiang Province; director of the Municipal Public Security Bureau, secretary of the Party Committee, chief inspector; director of the Office of the Municipal Administrative Law Enforcement Security Coordination Leading Group
February 2016 – April 2018: deputy mayor of the Qiqihar Municipal Government, Heilongjiang Province; director of Municipal Public Security Bureau
Main Crimes
During his tenure as the director of the Qiqihar City Public Security Bureau from February 2016 to April 2018, as well as the director of Harbin City Public Security Bureau from April 2018 to the present, Liu Yazhou has actively implemented the persecution policy pertaining to Falun Gong. A large number of practitioners were arrested, sentenced, and tortured. Some died as a result.
Part 1. April 2018 to Present: Director of the Harbin Public Security Bureau
On November 9, 2018, more than 100 practitioners from various districts and counties in Harbin and Daqing were arrested, including 87 from Harbin. The police took a list of names and went to the practitioners' homes to arrest them.
In 2019, at least 61 practitioners from Harbin were arrested and detained. At least 56 practitioners were harassed at least once.
With the outbreak of the COVID-19 pandemic in 2020, the CCP intensified its efforts to arrest, harass, and detain practitioners on a large scale across the country. At least 97 practitioners and 2 family members who did not practice Falun Gong were arrested in Harbin. Another 65 practitioners' homes were ransacked and at least 319 practitioners were harassed one or more times.
Police officers in several districts and counties in Harbin, with the cooperation of township leaders, village officials, and community personnel, participated in the harassment. In some areas, they visited almost every practitioner's home to harass them. The officials even made video recordings asking the practitioners if they still practiced Falun Gong. The practitioners were also ordered to sign the prepared statements to give up the practice. Some elderly practitioners in the Xiangfang District were taken to the police station and ordered to sign the statements.
Entering 2021, at least 74 practitioners were arrested in Harbin, including 27 on April 19 and 19 on June 10. Twenty were criminally detained and 20 administratively detained. At least 33 practitioners' homes were ransacked, and 134 were harassed one or more times by the police or community staff members.
Selected Persecution Cases
1. 86-year-old Woman Dies Two Hours after Being Arrested
Ms. Cui Jinshi, 88, of Harbin City, Heilongjiang Province, died two hours following her arrest on April 13, 2022, for practicing Falun Gong. The police prevented her family from ordering an independent autopsy and withheld the death certificate. Her body is being held in a funeral home.
Ms. Cui was reading a Falun Gong book at home on April 13, 2022, when several officers broke in and arrested her. Two officers dragged Ms. Cui from her apartment on the second floor to the ground floor. Then they suddenly let go and she fell down.
At 5:45 p.m., Ms. Cui's son, Mr. Piao Hu, got a call from the police telling him his mother had been taken to the 242 Hospital emergency room. Moments after he arrived, the doctor pronounced Ms. Cui dead. Mr. Piao went into the operating room and saw his mother's body. Her face was pale, her throat was cut open, and she was only wearing one shoe.
The police ordered a local funeral home to take Ms. Cui's body away and didn't allow her family to see her until two days later. Nearly four months after Ms. Cui's death, her body was still in the funeral home. Because the police refused to provide her death certificate and other paperwork, the family is unable to order an independent autopsy or even have her cremated so that she can rest in peace.
2. Seven Heilongjiang Residents Sentenced to Up to Almost 11 Years
Seven Daqing City, Heilongjiang Province, residents were arrested on April 7 and 8, 2020, for making phone calls to people about how the communist regime covered up the pandemic, as well as how people with the virus recovered by reciting the auspicious phrases "Falun Dafa is good, Truthfulness-Compassion-Forbearance is good." They were all sentenced to prison.
They appeared in the Ranghulu District Court four times, on December 17 and 29, 2020, and on June 22 and October 21, 2021. Judge Xue Qiang announced their verdicts on November 17, 2021.
Mr. Li Lizhuang was sentenced to ten years and eight months with an 80,000-yuan fine. Ms. Tang Zhuyin was sentenced to nine years and four months with a 50,000-yuan fine. Ms. Zhao Lihua was sentenced to seven years and five months with a 40,000-yuan fine. Mr. Huo Xiaohui was sentenced to seven years and three months with a 40,000-yuan fine. Ms. Ding Yan was sentenced to four years and two months with a 30,000-yuan fine. Ms. Jiao Qihua was sentenced to four years with a 30,000-yuan fine. Ms. Li Yanqing was sentenced to one year and ten months with a 20,000-yuan fine.
3. Three Practitioners Sentenced to Prison
The police broke into Ms. Kai Hong's home on September 22, 2020. They arrested her and her two guests, Ms. Xiao Chunrong and Mr. Wang Xingyu. Her computer, printer, and many other personal belongings were confiscated. Ms. Xiao was later sentenced to nine years, Ms. Kai to eight years with a 50,000-yuan fine, and Mr. Wang to three years with five years probation and a 10,000-yuan fine.
4. Five Practitioners Arrested and Beaten in Police Station
Mr. Li Yan, Ms. Zhang Jun, Ms. Gao Yabin, Ms. Xu Shufeng, and Mr. Sun Tienong, were arrested and taken to the Xinglong Town Police Station in Harbin on the evening of April 9, 2020. The police struck Mr. Sun in the face, knocking him down. He was partially conscious and unable to move. The female practitioners were intimidated.
When Mr. Li tried to stop the police from beating other practitioners, they dragged him to a room with no surveillance cameras and beat and kicked him. An officer stepped on and ground his foot into his face and head. Others kicked him in the back.
The police threatened to shock the practitioners with electric batons and implicate and punish their children and grandchildren if they exposed the persecution to the international community or published the officers' phone numbers online. (Many practitioners outside of China are calling the police and urging them not to participate in the persecution.)
5. Woman Falls to Her Death Trying to Escape Another Arrest
Officers knocked on the door of Ms. Li Yanjie, 41, and her husband, Mr. Gong Fengqiang, 48, on the evening of December 7, 2019. The couple tried to call her family for help, only to find their cellphone signal had been blocked. When the couple refused to open up, the police called a locksmith and also attempted to cut open their metal door with an electric saw.
Having suffered 20 years of harassment, incarceration, and torture for not giving up their faith in Falun Gong, the couple didn't want to repeat the nightmare and decided to escape from their sixth-floor apartment. They made a rope by tying several bedsheets and curtains together and fastened it to the window. Just as the police had almost broken in their door, the couple climbed out of the window down the makeshift rope. When they were down to the fourth floor, the knotted bedsheets tore loose, and they fell the rest of the way down. Although Mr. Gong survived, Ms. Li unfortunately fell to her death.
6. Ms. Li Xiumin Paralyzed after Injection of Unknown Drug in Psychiatric Hospital
Ms. Li Xiumin, 49, from Harbin was arrested in late October 2018 for trying to explain the facts about Falun Gong to the police and persuade them not to persecute Falun Gong. She was taken to Yaziquan Detention Center that evening. After more than ten days, she was moved to a psychiatric hospital. The guards shaved her head and injected unknown drugs into her calf.
She became paralyzed. The hospital staff abandoned her at a humanitarian assistance center. She was taken home by her son on November 29.
Ms. Li was still able to talk when she returned home. But three days later, her tongue became rigid. She felt extremely uncomfortable and kept scratching her chest. She also began to lose her eyesight. More than 20 blisters appeared on her calf, which developed black scars with a needle hole in the center. She lost significant weight within a short time.
7. Two Practitioners and Their Families Harassed
Ms. Chi Guixia, Ms. Chi Guimin, and their family members who did not practice Falun Gong were followed and monitored by the police in June 2019. By August, at least a dozen officers were posted outside of their homes and monitored them around the clock. The police also used a pipe to blow an unknown substance at their windows, which caused the practitioners and their family members to suffer sore throats, dazzled eyes, numbness, chest tightness, and shortness of breath.
Part 2. February 2016 – April 2018: Chief of the Qiqihar Public Security Bureau
From January to December 2017, 39 practitioners were arrested in Qiqihar, nine were sentenced, and 48 were harassed. At least 75,300 yuan in cash and personal items valued at 120,000 yuan were confiscated from them.
In April 2017, the authorities harassed the practitioners on a large scale during the "Knocking on Doors" campaign.
Between March 20 and 22, 2017, 15 practitioners were arrested. Nine of them stood trial at the Tiefeng District Court on December 26, 2017, and were sentenced to terms ranging from one year and six months to three years.
Mr. Wang Yudong and his wife Ms. Zhu Xiumin were arrested on March 21. The police took them to the Longsha Police Station for interrogation. Mr. Wang was taken to a building specially used to torture the practitioners. The police handcuffed him and placed a helmet on his head, followed by a plastic bag. Then they put a lit cigarette into the bag, making it difficult for him to breathe.
The police held up his handcuffs and rubbed his ribs. They slapped his left cheek with a shoe until his face was swollen. His wife was also taken to the building and tortured. Mr. Wang was sentenced to three years in Tailai Prison in March 2018.
Mr. Tian Yong was arrested on March 21. The police covered his nose, cuffed his hands, and slapped his face. After being interrogated for three days, he was taken to the Qiqihar City Detention Center, where the guards said they "guaranteed they'd make his life miserable" if he did not give in.
When Mr. Tian began a hunger strike to protest the arbitrary detention, the guards took him to the prison hospital to force-feed him. Three guards and a nurse held him down on a bed and tried to insert the feeding tube into his nostril. Because Mr. Tian's nostrils had been injured from brutal force-feedings in the past, the tube would not go in, and his cries of pain could be heard down the hallway.
The head nurse then enlisted two doctors to try again. They yelled at Mr. Tian and threatened him, but they still could not get the tube into his nose. His nose was bleeding copiously by that point, and he felt as if he were suffocating. After putting shackles and handcuffs on Mr. Tian, the guards took him back to the detention center. With his nose still bleeding, Mr. Tian collapsed and nearly fainted. He was later sentenced to three years.
Mr. Li Shunjiang, an engineer, was also arrested on March 21. He recounted how the police tortured him during a hearing on December 26, 2017, in the Tiefeng District Court. His legs were tied to a metal chair. A brick was placed behind his legs while he was tied to the chair. His head was covered with a plastic bag. He was slapped in the face with shoes. His teeth were brushed with urine. After officers poked his foot with a small knife, wine and salt were poured over the wound. Officers forced him to wear a face mask that had been smeared with mustard paste. They then whipped him on the face with a leather shoe. They also beat him for many hours that night. He was left with wounds all over his body.
Mr. Li was sentenced to three years and taken to jail in November 2018. He died on May 20, 2021, a year after he was released.
Mr. Zhang Liqun, another practitioner arrested on March 21, was sat in front of an air conditioner blowing frigid air at the police station as the police attempted to force him to plead guilty for practicing Falun Gong. His motorcycle was seized, as well as 34,000 yuan in cash from his home and 15,000 yuan from his mother's bank card. He was later sentenced to three years in prison.
Mr. Zheng Xilin, a young man from Longjiang County, Qiqihar City, was arrested at work on January 25, 2017. The police confiscated his personal belongings, including his private car and computer. The police tortured him and made his face bleed. He was tried on July 5, 2017, and sentenced to four years in prison in October 2017.