(Minghui.org) July 20, 2022 marked 23 years since the Chinese Communist Party (CCP) began to suppress Falun Gong in 1999. Around this anniversary, Falun Gong practitioners in 38 countries submitted an updated list of perpetrators, including those in the law enforcement, judiciary branches, as well as the Political and Legal Affairs Committee, to their respective governments, urging that those on the list (and their family members) be barred from entry and their assets frozen.
The 38 countries are the United States, the United Kingdom, Canada, Australia, New Zealand, France, Italy, Spain, the Netherlands, Poland, Belgium, Sweden, Austria, Ireland, Denmark, Finland, Czechia, Portugal, Greece, Hungary, Slovakia, Luxembourg, Croatia, Slovenia, Latvia, Estonia, Cyprus, Malta, Japan, South Korea, Indonesia, Switzerland, Norway, Liechtenstein, Israel, Mexico, Chile, and Dominica.
Please refer to the article "New List of Perpetrators Submitted to 38 Governments on the 23rd Anniversary of the Persecution of Falun Gong" for details.
Yi Zhenli, the deputy director of Henan Provincial Political and Legal Affairs Committee and Director of Henan 610 Office is on the list.
Perpetrator Information
Full Name of Perpetrator: Yi (last name) Zhenli (first name) (Chinese: 弋振立)Gender: MaleCountry: ChinaDate/Year of Birth: October 1963Place of Birth: Dengfeng City, Henan Province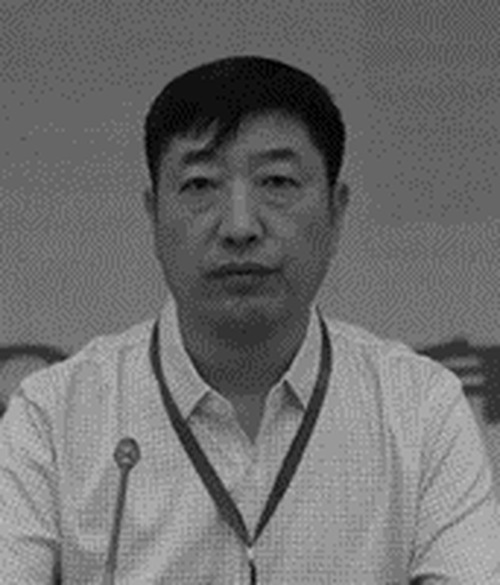 Yi Zhenli
Title or Position
July 2017 – Present: Deputy Director of Henan Provincial Political and Legal Affairs Committee and Director of Henan 610 Office
February 2014: Deputy Secretary of the Party Committee of the Henan Provincial Department of Justice, Deputy Director of the Henan Provincial Department of Justice
September 2008 – February 2014: Member of the Standing Committee of the Xinxiang Municipal Party Committee and Secretary of the Political and Legal Affairs Committee
October 2003: Member of the Party Group and Deputy Director of the Henan Provincial Forestry Department
April 2001: Member of the Party Committee and Deputy Director of Luoyang Public Security Bureau
Main Crimes
Yi Zhenli served as the Secretary of the Henan Provincial Political and Legal Affairs Committee (PLAC) of Xinxiang from September 2008 to February 2014 and has been the Deputy Secretary of the Henan Provincial PLAC and the director of the Henan 610 Office since July 2017.
The Henan Provincial PLAC and the 610 Office (the Office of the Leading Group for Preventing and Handling Cult Issues) are two major agencies overseeing and orchestrating the persecution of Falun Gong.
According to a Minghui report on October 30, 2017, under Yi's order, the 610 Office in cities and counties throughout Henan Province secretly arrested and took Falun Gong practitioners to brainwashing centers in Zhengzhou, the capital of Henan, in an attempt to force them to give up their faith. Those who worked at the brainwashing center were given high pay to do so.
On November 23, 2017, Yi went to Sui County in Shangqiu City and ordered the local government to intensify the propaganda against Falun Gong.
Yi attended a symposium in a college on October 10, 2018, and gave a speech on propaganda work against Falun Gong in colleges and universities.
Yi delivered a speech at the Henan Anti-Cult Work Advancement Conference on August 13, 2019.
The Henan PLAC held a meeting about "Strict Prevention and Crackdown on Cults and Illegal Religious Activities" on March 13, 2020.
According to data from Minghui, during 2019 and 2020, at least 11 Falun Gong practitioners in Henan Province died from the persecution, including Zhang Zhiwen, Bai Chunhua, Li Junqi, Xu Yupan, Kong Aiping, Zhang Ronghuan, Sima Shufen, Ma Gui'e, Fan Jinping, Feng Zhongxian and Li Wenran. At least 102 practitioners were sentenced, 531 were arrested and 117 were harassed.
In 2021, five Falun Gong practitioners, including Yue Caiyun, Guo Baojun, Bai Guoxian, Li Xianxi, and Li Jianshe, died from the persecution. Ninety practitioners were sentenced, 237 were arrested, and 95 were harassed.
Selected Death Cases
Case 1: Henan Resident Dies After Two Weeks in Custody
Mr. Li Jianshe, a Zhumadian City, Henan Province resident, was arrested by officers from Yicheng Police Department on June 26, 2021, and taken to the city detention center.
Mr. Li's family was informed on July 2 that he had been taken to the intensive care unit of a hospital. They saw that Mr. Li's back, arms, and neck were swollen. Mr. Li passed away four days later, on July 7, 2021.
Case 2: Henan Man Dies in Custody After Nearly 1.5 Years in Detention
Mr. Guo Baojun, of Zhengzhou City, Henan Province, was arrested on November 10, 2019, after being reported for distributing informational materials about Falun Gong. He went on a hunger strike to protest the persecution. The guards force-fed him and kept the feeding tube in his nose.
Mr. Guo was sentenced to two years and fined 20,000 yuan on June 29. With his continued hunger strike, his condition deteriorated and he was in critical condition and hospitalized in early December.
When Mr. Guo's son and daughter-in-law were finally allowed to visit him in the hospital on December 3, he was emaciated. His lips were very dry, his skin was cracked, and his eyes were swollen. He had a feeding tube in his nose. He was receiving glucose drips through his arms, which were full of bruises and needle wounds from previous drips. He was also connected to an electrocardiogram (ECG) monitor and a urinary catheter. The detention center informed his son on March 14, 2021, that he passed away earlier that day. The authorities blocked his family from seeing his body or providing an autopsy report. He was 63.
Case 3: Three Brothers and Their Father Die in the Persecution of Their Faith
A mother in Sanmenxia City, Henan Province was dealt another blow when her youngest son, Mr. Chen Xiaomin, died on March 10, 2020, less than two months after he was released from prison for practicing Falun Gong.
Because of holding firm to their faith after the communist regime ordered the persecution of Falun Gong, Mr. Chen Xiaomin and two of his three brothers were repeatedly arrested, detained, and tortured.
Their father passed away in 2001 after he endured tremendous stress while trying to seek the release of his sons, who were arrested in Beijing for appealing for the right to practice Falun Gong.
Mr. Chen's oldest brother, Mr. Chen Yuemin, died on April 26, 2011. He was tortured and injected with unknown drugs while serving a five-year term in Xinmi Prison for his faith. He was paralyzed and often had intense back pain after being released, yet the police continued to harass him until his final days. He was 48 when he died.
Mr. Chen Xiaomin and his second brother, Mr. Chen Shaomin, were arrested on June 6 and 7, 2016, respectively, at their workplaces. They were held incommunicado for more than a year at Sanmenxia Detention Center.
The authorities secretly sentenced the brothers to prison in July 2017, though the length of the terms remains to be investigated. They were taken to Xinmi Prison. According to a Falun Gong practitioner who also served time in the same prison, the brothers were severely tortured there for not renouncing their faith.
Mr. Chen Shaomin was released on medical parole in 2018. He suffered multiple health issues and had completely lost the ability to take care of himself. He passed away on May 14, 2019. His lungs were completely deteriorated at the time of his death.
Mr. Chen Xiaomin was released on January 18, 2020. He was in critical condition, emaciated, and unable to eat. He died on March 10, 2020. He was 51.
Case 4: Woman Beaten to Death Six Days After Being Arrested
Ms. Bai Chunhua, a resident of Gongyi City, Henan Province, was arrested at home by six officers from the Zijinglu Police Station around 6 p.m. on December 8, 2019. Without a search warrant, the police ransacked her home and took her away at around 7:30 p.m. By the next day, Ms. Bai fell into a coma and was taken to the hospital for resuscitation. She had bone fractures in her third, fourth and fifth ribs on the left, and second and fifth ribs on the right. She also had injuries on her lips and there were multiple bruises around her back. After five days in the ICU, she died on December 14. She was 63.
Case 5: Woman Dies Three Months After Prison Release
Ms. Liu Zhenfang was arrested on March 3, 2017, while distributing Falun Gong materials in Huangchuan County, Henan Province. The Huangchuan County Court sentenced her to 1.5 years in prison on December 20, 2017. It was not until February 12, 2018, that the court notified her family of the verdict. Ms. Liu was emaciated when she was released from Henan Women's Prison on September 1, 2018. Despite extensive medical treatment, she died on December 7, 2018, with most of her internal organs having failed and festered.
Case 6: 80-year-old Woman Dies of Heart Attack Due to Harassment of Her Faith
Ms. Sima Shufen, of Luoyang City, Henan Province, was arrested on December 13, 2019. The police ransacked her home and confiscated her Falun Gong books, computer, and printer. Although she was released soon afterward, the police threatened to throw her in jail if she didn't renounce Falun Gong.
A group of plainclothes officers returned to Ms. Sima's home on February 27, 2020, and videotaped and searched her home again. In March, the director of the local residential committee used the epidemic as an excuse to prevent Ms. Sima from going out. She had to report to them whenever she went out grocery shopping and had to return within a certain time. The officials also checked the items she bought before letting her go home.
The home ransacking and ongoing harassment deeply traumatized Ms. Sima. She suffered a heart attack in mid-March and died on March 25, 2020, at the age of 80.
Selected Arrest and Sentencing Cases
The Nanyang City PLAC and the 610 Office planned a massive arrest of local practitioners in April 2019. For the next few months, the police and residential committee staffers visited practitioners at home, collecting information of their ID and household registrations. Most practitioners also had their photos taken.
On August 29, 2019, all officers participating in the arrests were gathered and ordered to turn off their cell phones. Around 10 p.m., they took coordinated action to arrest the practitioners and ransack their homes. The arrests continued until midnight and expanded into the suburban areas of Nanyang.
At least 80 Falun Gong practitioners were arrested during the operation. Among them, there were retired directors, elementary school teachers, dentists, and engineers. About 130 Falun Gong practitioners had their homes ransacked. As of June 2021, more than 40 Falun Gong practitioners have been sentenced.
Among the targeted practitioners, Mr. Feng Zhongxian, 70, was handcuffed overnight. He was released due to his poor health. He passed away three months later.
Twenty-seven practitioners appeared in Wancheng District Court on August 11, 2020. The judge sentenced them to up to 13 years on December 30, 2020, and fined them a total of 499,000 yuan.
In March 2021, several courts in Nanyang sentenced 14 Falun Gong practitioners to a maximum term of nine years. The practitioners were fined a total of 190,000 yuan.
Mr. Zheng Jiajin, an 81-year-old Falun Gong practitioner from Xinxiang City, Henan Province, was sentenced in May 2021 to a one-year and eight-month prison term for practicing Falun Gong. Since he had previously been sentenced to 7.5 years in 2015 but had not served the sentence, he was ordered to serve a total of nine years and two months after the latest prison sentence.
Another practitioner, Ms. Zhu Fenglan, 66, was sentenced to seven years and six months in prison and fined 10,000 yuan.
Brainwashing College Students to Participate in the Persecution of Falun Gong
According to a Minghui report, between 2018 and 2020, both the Henan PLAC and the 610 Office instructed students in universities in Henan to participate in the persecution of Falun Gong.
More than 20 colleges and universities in Zhengzhou set up "anti-cult" associations. Propaganda against Falun Gong was integrated into the college curriculum, from the very first class up until graduation. Hundreds of thousands of students were affected.
The Zhengzhou City Vocational and Technical College hosted the "Zhengzhou Anti-Cult Conference" on March 7, 2018. The secretaries of twenty different anti-cult associations from local universities and colleges participated. They shared their experiences using social media platforms such as Weibo and WeChat to promote the propaganda smearing Falun Gong.
The Zhengzhou Vocational College of Tourism launched "Anti-cult propaganda month" on May 11, 2019. Staff members from the Henan PLAC, 610 Office, and Zhengzhou Education Bureau, as well as more than 1,300 student representatives, participated in this ceremony.
At the end of September 2019, with the start of a new semester, the Anti-Cult Association in Zhengzhou City launched the "Anti-cult class" tour. The commissioner and volunteers went to various colleges to give propaganda lectures and the students were required to write reports about their understandings.
Zhengzhou College of Finance and Economics conducted a two-week class from October 28 to November 7, 2019, on the theme of "Resisting cults and building peace in society" throughout the school. Every student was ordered to sign a pledge to resist cults.
In 2019, the Zhengzhou Anti-Cult Association launched a special project under Zhengzhou Social Science Research to promote the "Zhengzhou experience," which attempted to establish itself as the national leader in spreading propaganda work against Falun Gong. The project states that "anti-cult work is an important part of the Party's ideological work" and that the research "mainly targets Falun Gong." A total of one hundred schools "anti-cult" projects were carried out in Zhengzhou in 2019. A similar project was launched again by the Zhengzhou Anti-Cult Association in 2020.