(Minghui.org) Falun Gong, also known as Falun Dafa, is a spiritual practice based on the principles of Truthfulness-Compassion-Forbearance. The Chinese Communist Party (CCP) has been persecuting the practice since July 1999. Li Yilong, the head of Wuhan Police Department in Hubei Province, has actively participated in the persecution.
Perpetrator Information
Full Name of Perpetrator: Li (surname) Yilong (first name) (李义龙)Gender: MaleCountry: ChinaEthnicity: HanDate/year of Birth: September 1964Place of Birth: Qianjiang City, Hubei Province, China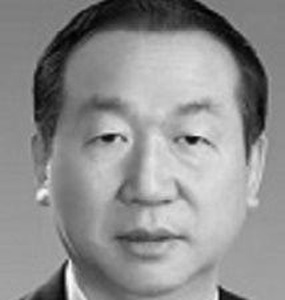 Li Yilong
Title or Position
December 2005 – December 2013: Standing Committee Member of Ezhou Municipal CCP Committee, Party Secretary of Ezhou Political and Legal Affairs Committee (PLAC), and Director of Ezhou Police DepartmentDecember 2013 – May 2017: Deputy Director of Hubei Provincial Public Security Bureau and Director of the Political Division of the Hubei Provincial Public Security BureauMay 2017 – Present: Standing Committee Member of Wuhan Municipal CCP Committee, Deputy Secretary of Wuhan PLAC, and Party Secretary and Director of Wuhan Police Department.
Main Crimes
Li Yilong actively persecuted Falun Gong when he was the police chief in Ezhou City, Hubei Province. After becoming the Wuhan police chief, he became the person responsible for directing the Wuhan police to persecute Falun Gong practitioners.
According to information collected by Minghui.org, from the time Li became the chief of police in May 2017 to December 2021, he directed the police force of the Domestic Security Division of the Wuhan Police Department and the local police stations to arrest at least 600 Falun Gong practitioners and harass 374. The police confiscated a total of 420,000 yuan from three practitioners.
At least 171 of the arrested practitioners were held in brainwashing centers and 237 in detention centers or mental hospitals. Eighty-six of them were sentenced to prison. Eight practitioners died as a result of the persecution.
Persecution Statistics by Year
From May to December 2017, the Wuhan police arrested at least 138 practitioners and harassed 53. Among them, 27 were put in brainwashing centers, 57 were held in detention facilities, and 8 were sentenced to prison.
In 2018, the Wuhan police arrested at least 108 practitioners and harassed 52. At least 16 were held in brainwashing centers and 48 in detention centers, while 30 were tried, sentenced, and incarcerated. When Mr. Zhou Guoqiang was arrested in December that year, the police confiscated 80,000 yuan from him.
In 2019, the Wuhan police ramped up their efforts during the Military World Games in October. At least 144 practitioners were arrested and 92 harassed. At least 30 were held in brainwashing centers and 59 in detention centers. Four practitioners died as a result of the persecution.
Mr. Fu Yousheng was arrested while distributing materials to tell people the facts of Falun Gong on September 10, 2019. The police confiscated 90,000 yuan in cash from his home.
Entering 2020, the COVID-19 pandemic broke out in Wuhan. While the city was locked down for 76 days, the authorities in Wuhan didn't stop persecuting Falun Gong practitioners. In 2020, at least 50 practitioners were arrested and 56 harassed. At least six were held in brainwashing centers and 26 in detention centers. Two practitioners died as a result of the persecution. When they ransacked Mr. Zhao Xiqing's home in July 2020, the police confiscated 250,000 yuan in cash.
In 2021, the Wuhan police carried out the "Zero out" campaign in an attempt to force all practitioners on the government's blacklist to give up their belief. At least 160 practitioners were arrested and 136 harassed. At least 92 were held in brainwashing centers and 47 in detention centers. Sixteen were sentenced to prison. One practitioner died due to the persecution.
Deaths
Ms. Wan Dajiu (万大久) in the Hanyang District in Wuhan was released on April 12, 2019, after serving four years for practicing Falun Gong. She was arrested again less than a month later, on May 6, 2019, and taken to the Yusun Mountain Brainwashing Center in the Hanyang District. She became unconscious and couldn't take care of herself when she was released months later. She passed away in October 2019. Her family suspects that the authorities drugged her.
Ms. Wei Youxis (危有秀) in the Qiaokou District in Wuhan was arrested in Zhongshan Park after she ran into a plainclothes officer on June 2, 2018. The police held her in Wuhan No 1. Detention Center for over a year. Someone saw her in the detention center and said she was emaciated and couldn't walk on her own.
The authorities informed Ms. Wei's family on August 15, 2020, that she had died of leukemia. Her family challenged the authorities, wondering how, since she was perfectly healthy when she was arrested, could she develop leukemia and die in such a short time?