Sichuan Man Dies Four Months After Being Arrested for His Faith
Jan. 13, 2022
|
By a Minghui correspondent in Sichuan Province, China
(Minghui.org)
Chinese Name: 杨兴叶Gender: MaleAge: N/ACity: PengzhouProvince: SichuanOccupation: N/ADate of Death: December 10, 2021Date of Most Recent Arrest: July 27, 2021Most Recent Place of Detention: Pengzhou City Detention Center
A Pengzhou City, Sichuan Province resident passed away four months after he was taken back into custody for practicing Falun Gong, a spiritual discipline that has been persecuted by the Chinese communist regime since 1999.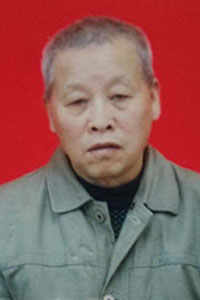 Yang Xingye
Mr. Yang Xingye's (Yang Xingyi) ordeal stemmed from what happened to him in 2017, when he was arrested for upholding his faith and released on bail in July that year. After remaining on bail for four years, he was sentenced to four years in prison on July 13, 2021. The hearing was not held in the local courthouse, but a tea shop.
Weeks before Mr. Yang's sentencing, he had been approached by two residents in his neighborhood who pretended to be interested in learning Falun Gong. They stopped contacting him after getting 50 copies of Falun Gong informational materials from him. In hindsight, the two residents were probably used by the authorities to gather prosecution evidence against him.
Mr. Yang was let go after his sentencing. Two weeks later on July 27, three police officers knocked on his door. When he refused to let them in, they found a locksmith to forcibly open the door and took him back into custody.
On August 14, after two weeks at the Pengzhou City Detention Center, Mr. Yang was taken to the Pengzhou City New People's Hospital, while still being shackled. The reason why he was taken there wasn't clear.
The police transferred Mr. Yang to another hospital in nearby Chengdu in September. In November, they informed his family that they could apply for his release on bail for medical reasons. Because Mr. Yang's medical insurance account and pension were frozen by the authorities, his family couldn't afford the medical expense for him. As they didn't apply for bail and take him home, the police forced them to sign a liability waiver.
Mr. Yang's condition further deteriorated afterwards. He passed away on December 10, 2021. The details about his condition remain unclear. But according to people who knew him, he was very healthy before being arrested.
Since the Chinese Communist Party began to persecute Falun Gong, hundreds of thousands of practitioners have been harassed, arrested, detained, imprisoned, and tortured. A total of 4,726 deaths have been documented by the Minghui.org website as of January 12, 2022. Due to the strict censorship of information in China, however, the actual number is likely much higher.
Related report:
Reported in 2021: 132 Falun Gong Practitioners Die in the Persecution of Their Faith