(Minghui.org) Two women from Jinan City, Shandong Province, were sentenced to prison for practicing Falun Gong, a spiritual discipline that has been persecuted by the Chinese communist regime since 1999.
Ms. Liu Xiaohui, 57, was sentenced to five years and fined 10,000 yuan on March 19, 2021, after being detained for 18 months in Jinan City Detention Center. Ms. Zhao Jianmei, 62, was given a one-year prison term and fined 1,000 yuan. Both women were arrested on September 19, 2019, when the police also arrested over a dozen other local Falun Gong practitioners.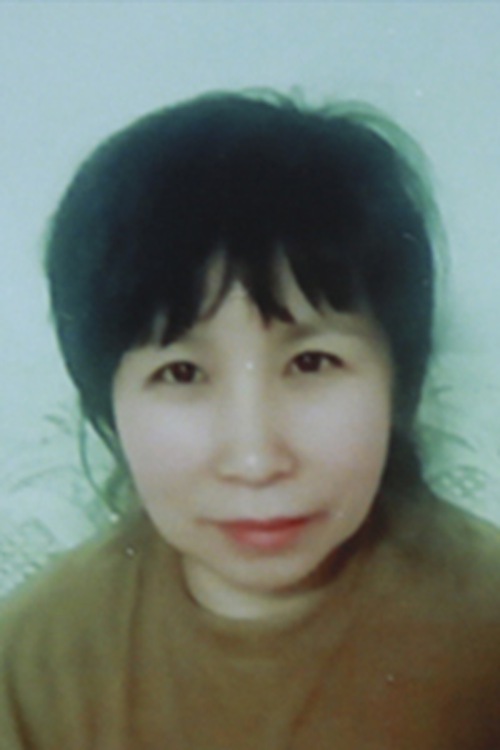 Ms. Liu Xiaohui
Mass Arrests in One Day
Organized and directed by the Jinan 610 Office, the Tianqiao District Political and Legal Affairs Committee, and the Jinan Police Department, officers from multiple police stations were mobilized on September 19, 2019, to arrest over a dozen Falun Gong practitioners, including Ms. Liu Xiaohui, Ms. Cui Youying, and Ms. Zhao Jianmei. Except for Ms. Liu, all the other practitioners have been released. One practitioner has since left home to avoid further arrests.
Ms. Liu answered her door at around 7 a.m. to find the security personnel of her apartment complex followed by three plainclothes officers. Over a dozen officers in uniform or plainclothes searched her apartment for the next eight hours. They confiscated her Falun Gong books, printers, computers, a picture of the Falun Gong founder, and other personal items. Ms. Liu's family found many cigarette butts on the floor after the police left.
Ms. Liu was taken to Wuyingshan Police Station at around 3 p.m. and interrogated for over nine hours. The police demanded to know who had produced the Falun Gong materials that were found in her home. Ms. Liu was then taken to Jinan Detention Center at around 1 a.m.
It appeared that the police had been monitoring Ms. Liu for a long time to collect information on other practitioners. One practitioner was riding his motorcycle at night when he realized a car was following him. The car drove faster when he sped up and slowed down when he did. While he managed to escape arrest that night, he was later arrested at home on September 19, 2019. Another practitioner reported that when he asked how the police managed to know what he did, an officer said they knew where her was from surveillance cameras.
All the arrested practitioners had contact with Ms. Liu and had been under police surveillance. Their phones were monitored and they were tracked by surveillance cameras and followed by the police.
Ms. Cui, 68, was one of the arrested practitioners that day. She was secretly sentenced to 18 months and served time in Jinan Detention Center. She has been released.
Ms. Zhao Jianmei Coerced to Testify Against Ms. Liu
Ms. Zhao lives with and cares for her bedridden parents in their 90s. On the morning of September 19, 2019, her neighbors saw two people outside of her apartment. When one neighbor asked who they were, the two showed their police IDs and said they were from the Xincheng Police Station. They asked if Ms. Zhao went out in the mornings. The neighbor told the police that Ms. Zhao had to stay home to take care of her elderly parents.
The police cut off the electricity to Ms. Zhao's apartment. When she came out to check the meter, the police went into her apartment. They confiscated three computers, three cellphones, and 48,000 yuan in cash. She was taken to a police station and the police questioned her about every person on her contact list on the cell phones.
"Do you know Liu Xiaohui? Did she give you the calendars with Falun Gong words? Did she give the books and computers?" they asked. "When Liu Xiaohui is on trial, you must testify that she gave you those things."
They questioned Ms. Zhao about her trip to another town. She was asked to identify Falun Gong practitioners from a picture lineup.
Because Ms. Zhao's parents are completely dependent on her care, she was allowed to go home that day.
The authorities had planned to sentence Ms. Zhao to probation because she agreed to testify against Ms. Liu in court. When Ms. Zhao recanted her testimony at Ms. Liu's trial, the police threatened and harassed her. Officials from the local procuratorate called her in an attempt to pressure her into cooperating with the authorities again. She refused to comply and was later sentenced to one year in prison and fined 1,000 yuan.
Ms. Liu Xiaohui Sentenced to Prison after Four Hearings
Ms. Liu's case was submitted to the Tianqiao Procuratorate at the end of December 2019. In April 2020, the case was forwarded to the Tianqiao District Court. Ms. Liu had four hearings before being convicted.
During Ms. Liu's first virtual hearing on June 17, 2020, she pleaded not guilty to the charges. Her lawyer refuted allegations made by the prosecutor one by one. At the end of the hearing, Ms. Liu said to the judge, "There is nothing wrong with practicing Falun Gong and being a good person. I am not guilty. I ask the court to acquit me and let me go home."
Ms. Liu's second hearing was held on the afternoon of September 27, 2020. The prosecutor presented Ms. Liu's computer and printers as evidence. Ms. Liu's lawyer defended her.
The prosecutor added a hard drive as evidence at her third hearing on December 4, 2020.
During the fourth hearing on February 1, 2021, the persecutor changed the charge against Ms. Liu to "undermining law enforcement," the standard pretext used to charge Falun Gong practitioners. The hearing lasted less than 20 minutes.
At the end of March 2021, Ms. Liu's lawyer was notified that Ms. Liu had been given a five-year prison term and fined 10,000 yuan.