76-year-old Woman Suddenly Dies While Serving Time for Her Faith
Feb. 10, 2021
|
By a Minghui correspondent in Yunnan Province, China
(Minghui.org) Ms. Ding Guiying's family was dealt a heavy blow when the Yunnan Province No.2 Women's Prison suddenly informed them in mid-January 2021 that their loved one had just passed away. Prior to that, Ms. Ding's family didn't even know she had been sentenced for upholding her faith in Falun Gong. The prison rushed to cremate her body days later. It's not clear whether her family was allowed to see her body for the last time. She was 76.
Falun Gong, also known as Falun Dafa, is a spiritual discipline that has been persecuted by the Chinese communist regime since 1999.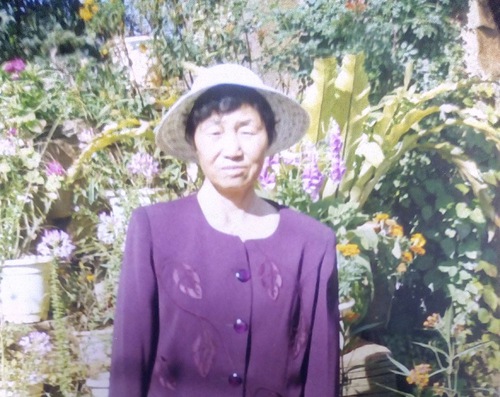 Ms. Ding Guiying
Ms. Ding, a Kunming City, Yunnan Province resident, was arrested at home on August 28, 2019. The police confiscated a large amount of her personal belongings and carried her into the police car, when she resisted the arrest.
In August and September 2019, the authorities in Yunnan arrested at least 28 Falun Gong practitioners and harassed many more prior to the "October 1 National Day" that marked the 70-year anniversary of the Chinese Communist Party's ruling of China. 
As the Kunming City Detention Center had been barring Ms. Ding's family from visiting her and the authorities never updated them with her case status, they still thought she was in the detention center and often went to the Domestic Security Division to demand her release.
When a guard from Yunnan Province No.2 Women's Prison informed them that Ms. Ding suddenly suffered "an acute disease" on January 14 and died at 8:53 a.m. on January 15, they were shocked. The prison cremated her body on January 19 without much explanation about her condition. As Ms. Ding had been perfectly healthy before her arrest, her family suspected that she may have died from the abuse in custody, not any disease claimed by the prison.
Only after Ms. Ding had passed away did her family receive her verdict. She was sentenced to four years by the Wuhua District Court on July 10, 2020.
Ms. Ding's latest sentencing was proceeded by a three-year forced labor camp term in 2000 and another three-year prison sentence given by the Kunming City Court following her arrest on May 11, 2010.
When she served her first term at the Yunnan Province No.2 Women's Prison, she was first held at the Ninth Ward (the strict discipline ward) and then the Fourth Ward. Two death-row prisoners were assigned to monitor her. She was forced to sit on a small stool without moving for 16 hours and allowed to use the restroom four times every day. The inmates got food to her during that time. They gave her one bottle of water each day only, so as to reduce the times she used the restroom. The prison also restricted her from buying extra food. She was later forced to do unpaid labor while still being subjected to various torture methods.
Related report:
"Strict Discipline" of Falun Gong Practitioners in Yunnan No. 2 Women's Prison