Brisbane, Queensland, Australia: Falun Gong Christmas Parade
Dec. 25, 2021
|
By a Minghui correspondent in Queensland, Australia
(Minghui.org) Falun Gong practitioners in Brisbane held a Christmas parade on December 17, 2021. With colorful costumes and reverberating drumbeats, the parade fascinated spectators and spread positive energy, hope, and blessings to local residents.
The procession started with large banners reading "Falun Dafa Is Good," "The World Needs Truthfulness-Compassion-Forbearance," and "Merry Christmas from the Falun Gong Community."
The waist drum team danced to powerful drumbeats that conveyed a sense of excitement and inspiration. Spectators, especially children, cheered at the lively dragon dance. Waves of applause rose as the colorful flags and dancers passed by. Many people took pictures and videos.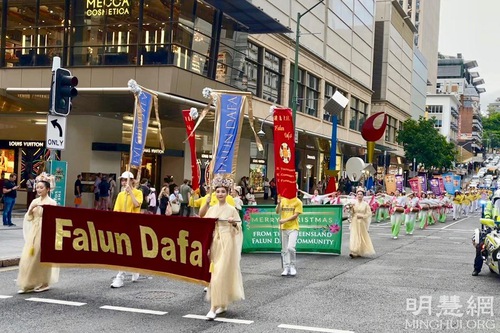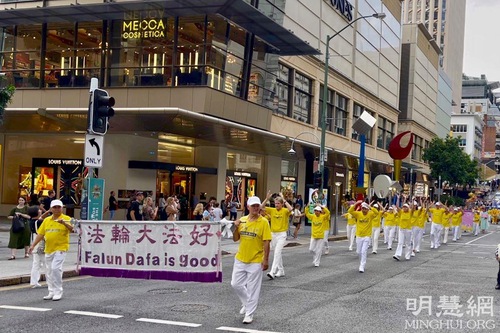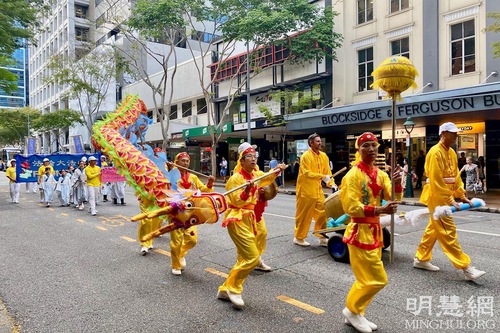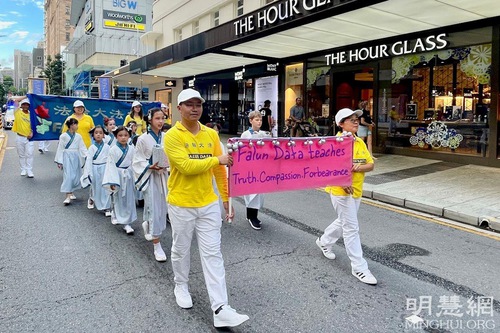 Falun Gong Christmas parade in Brisbane.
Grateful for Falun Gong Practitioners' "Gift" to the City
Harish Kotthapally
Harish Kotthapally, a software engineer, took videos of the parade. He expressed his admiration for the practitioners' beautiful procession and thanked them for bringing this special Christmas gift to the city. "Falun Gong exercises are beautiful," he said. "It's awful that the Chinese Communist Party (CCP) persecutes such a great practice!" He wished practitioners success.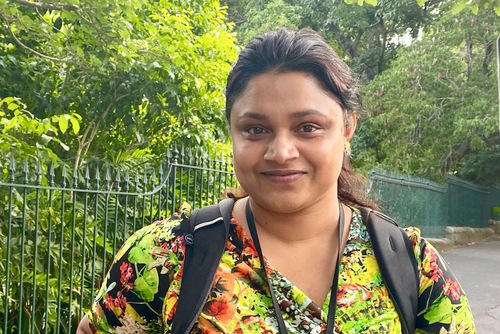 A university employee who respects holiday traditions
A woman who had only praise for Falun Gong and traditional Chinese culture said, "It's so important to keep our traditions. I'll share your message with more people".
Eva Clery, an engineer for the Brisbane government, pointed at the dragon dance to make sure her children wouldn't miss it. The children cheered as they watched. After hearing the introduction to the Falun Gong practice, Eva said, "Truthfulness, Compassion, and Forbearance are so important for our society today. The persecution in China is unacceptable. It must stop!"
One man said, "I heard about Falun Gong in an article about the massacre of students calling for democracy on Tiananmen Square. The persecution of Falun Gong is terrible. I think Falun Gong's principles of Truthfulness, Compassion, and Forbearance are important to all of us. What they are doing is great! They are spreading positive energy!"