(Minghui.org)
Chinese name: 李大尧Gender: MAge: 67City: JingzhouProvince: HubeiOccupation: N/ADate of Death: November 30, 2019Date of Most Recent Arrest: September 20, 2017Most recent place of detention: Fanjiatai Prison
Not until Mr. Li Dayao passed away, did his family find out that his mouth was stuffed with rubber tubes and all of his teeth had been knocked out, which helped explain why he couldn't talk, but kept crying in his final days.
Mr. Li, a Jianli City, Hubei Province resident, passed away at Jianli City No. 1 People's Hospital on November 30, 2019, twelve days after he was released on medical parole by the Fanjiatai Prison where he'd been unlawfully sentenced to serve time for his faith in Falun Gong.
Falun Gong, also known as Falun Dafa, is a spiritual discipline that has been persecuted by the Chinese communist regime since 1999.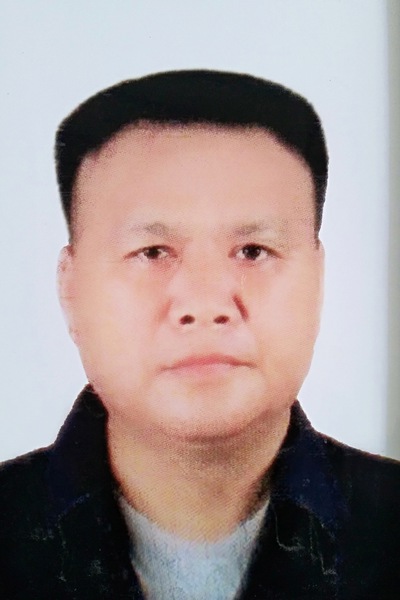 Mr. Li Dayao
Mr. Li was arrested at home by Kong Xiangxue of the Jianli City Domestic Security Office on September 20, 2017. Many of his personal belongings were confiscated. 
The Jianli City Procuratorate later indicted him and moved his case to the Jianli City Court. He appeared in court on April 9, 2018 and was sentenced to four years. 
By the time he was transferred to the Fanjiatai Prison on September 5, 2018, after a year at the Jianli City Detention Center, the once healthy man had become very weak and pale. His weight dropped from 200 lbs to 150 lbs. The detention center guards forced him to take high blood pressure medication, even though he didn't have the condition.
At Fanjiatai Prison, Mr. Li was forced to do unpaid labor, even when his hands were feeling numb. It's reported that he was forced to take unknown drugs in the prison as well.
Mr. Li was hospitalized between December 2018 and January 2019. He was found to have many stones in his gallbladder, but the prison didn't allow him to have surgery to remove the stones. He was only given some painkillers and antibiotics.
When his family visited him on August 1, 2019, his condition was relatively stable. But when they visited him again on August 29, they found that he had just returned from a hospital visit in the morning. He was already in the visitation room when his family was allowed to go in around noon. He had difficulty talking and his family only understood two sentences, "I fell several times this month. My hands and feet are very weak and I can't stand up on my own." When the visitation ended, one inmate held one of his hands, and he placed the other hand on the wall, and walked away slowly. 
Mr. Li's family returned on September 12 to learn that he had been taken to the Changlin Prison Hospital after becoming totally paralyzed and unable to talk. His family wasn't allowed to see him in the hospital. Their request to have him released on medical parole was turned down, as the guards claimed that his condition wasn't qualified for parole.
Mr. Li was only skin and bones by early November. Despite his condition, the guards still shackled his feet to the hospital bed. With his family's repeated requests, the prison finally agreed to release him on medical parole. 
When his family went to pick him up from the prison hospital on November 18, they found there was a big hole underneath his tailbone. He was on the verge of death, unable to talk and often had tears in his eyes. They took him straight to the Jianli City No. 1 People's Hospital that day. 
During Mr. Li's hospitalization, Shen Jianjun, the political director of Fanjiatai Prison, forbade local Falun Gong practitioners from visiting him or taking his pictures to expose the persecution. Shen also threatened his family not to report Mr. Li's situation to the Minghui website. He said that he read Minghui every day and would force Mr. Li's daughter's employer to fire her as soon as he read reports about Mr. Li on Minghui. 
Mr. Li passed away in the hospital 12 days later, on November 30, 2019. He was 67.
Following his death, Hu Pingcheng, the deputy secretary of Jianli City Political and Legal Affairs Committee, and Zheng Jiyuan and Kong Xiangxue of the Domestic Security Office claimed that Mr. Li died from a natural disease. At the same time, they continued to persecute local practitioners and harass them in the "Zero-out" campaign in the following year.
Since the onset of the persecution, the guards at Fanjiatai Prison have developed many brutal torture methods in an attempt to force the practitioners to renounce their faith, including beating, sleep deprivation, electric shocks, force feeding, solitary confinement, burning with cigarette butts or hot metal sheet, death bed (torture device), as well as drug administration. Zhang Feng, the deputy prison head, published a book, called Corrected Life, in which he described 120 physical torture methods, as well as 12 mental techniques to break the will of the victim.
Shortly after Mr. Li's death, another practitioner, Mr. Liu Jigang, a Wuxue City resident, passed away on September 13, 2020, two weeks after he was taken to the Fanjiatai Prison to serve a two-year term for practicing Falun Gong. The prison authorities said that Mr. Liu died from breathing difficulties without providing any other information. They gave his family 10,000 yuan in compensation.
Other practitioners who were persecuted to death by the Fanjiatai Prison include: Zheng Handong, Chen Qiji, Xing Guangjun, Jiang Zhongyin, Zheng Zhong, Liu Yunchao, Guo Zhengpei, Huang Hailin, Zheng Zhihong, Wang Zheng'an, Wang Bangji and Kang Youyuan.
Perpetrators' list:
Huang Zhen (黄镇), Secretary of Jianli County Party CommitteWang Xianglong (王祥龙), Magistrate of Jianli CountyChen Xiaojun (陈孝俊), secretary of Jianli Political and Legal Affairs CommitteeZhang Wei (张炜), secretary of Jianli Political and Legal Affairs Committee: +86-13907210821Hu Pingcheng (胡平成), deputy secretary of Jianli Political and Legal Affairs Committee: +86-13872261998Li Daoping (李道平), Jianli 610 Office: +86-15827798887Zeng Xuan (曾璇), head of Jianli Police DepartmentLuo Hailin (罗海林), head of Jianli Police DepartmentLi Haicheng (李海成), deputy head of Jianli Police Department: +86-13872276288Liu Fayuan (刘发源), head of Domestic Security Office: +86-13707213222Shu Jun (舒军), officer of Domestic Security Office: +86-13807216088Zheng Jiyuan (郑继元), officer of Domestic Security Office: +86-13797509201Kong Xiangxue (孔祥学), officer of Domestic Security Office: +86-17786662776Duan Xiangui (段先贵), head of Jianli City Detention Center: +86-13972355055
Related reports:
Seriously Ill Man Denied Medical Parole, Dies While Imprisoned for His Faith
Hubei Man in Serious Condition, Denied Visitation and Medical Parole
Mr. Li Dayao and Four Other Falun Gong Practitioners Arrested and Detained