Retired Engineer Still Detained One Year After Arrest for His Faith, Bail Denied Despite Serious Condition
July 31, 2020
|
By a Minghui correspondent in Guangdong Province, China
(Minghui.org) A 78-year-old retired engineer in Guangzhou City, Guangdong Province is suffering high blood pressure, a heart condition, as well as impaired vision and hearing, after one year of detention for his faith in Falun Gong.
Falun Gong, also known as Falun Dafa, is an ancient spiritual and meditation discipline that has been persecuted by the Chinese communist regime since 1999.
Ordered by the Political and Legal Affairs Committee, an extrajudicial agency responsible for executing the persecution, the Haizhu District Procuratorate recently rejected the request from Mr. Zeng Jiageng's lawyer to evaluate whether he should be detained any longer.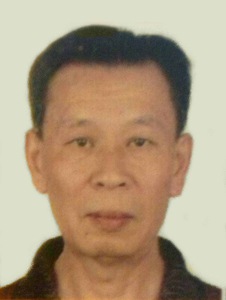 Mr. Zeng Jiageng
Mr. Zeng was arrested on July 10, 2019, after the police accused him of using his phone as a hot spot to spread information about Falun Gong.
Mr. Zeng began to experience serious symptoms in August 2019, while being held at Guangzhou City No.1 Detention Center. A physical examination in mid-September 2019 confirmed that he has severe hypertension and an enlarged heart. The hypertension has also damaged his heart, eyesight, and hearing. He often felt dizzy and his body sometimes twitched uncontrollably.
After he was transferred to the Haizhu District Detention Center in late February 2020, the authorities never measured his blood pressure or sent him to the hospital for physical checkups.
His lawyer and family members have submitted requests to release him on bail. The prosecutors Xu Weiguo and Jia Cunjin in charge of his case ignored the requests and proceeded with his prosecution.
Prosecutor Xu also put Mr. Zeng's education level at middle school, while he graduated from the South China University of Technology and was a senior engineer before he retired.
The Haizhu District Court originally scheduled a hearing of Mr. Zeng on June 3, 2020, but later changed it to a pretrial meeting. Mr. Zeng joined the meeting at the detention center through teleconference, but he couldn't hear the conversation, due to his severe hearing loss.
Related reports:
78-Year-Old Retired Engineer Remains in Custody for His Faith, Despite Serious Health Condition
77-year-old Man in Custody Develops Hypertension, Impairing his Eyesight and Hearing
Eight Guangzhou Residents, Including Six in Their 70s and 80s, Arrested for Their Faith in Two Days
Retired Engineer Develops High Blood Pressure in Custody, Family Calls for His Release