Her Son Still Jailed for His Faith, 84-year-old Woman Dies Two Months After Police Harassment
June 14, 2020
|
By a Minghui correspondent in Liaoning Province, China
(Minghui.org) While her son is still serving a five-year term for practicing Falun Gong, 84-year-old Ms. Fu Shuqin, who lived by herself, died two months after she was harassed by the police for their shared faith.
Falun Gong, also known as Falun Dafa, is an ancient spiritual and meditation discipline that has been persecuted by the Chinese communist regime since 1999.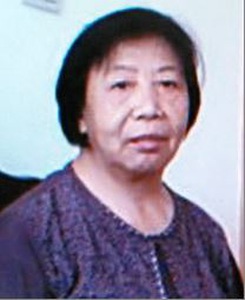 Ms. Fu Shuqin
Three officers harassed Ms. Fu, of Yingkou City, Liaoning Province, in April 2020. Ms. Fu told them that she took up Falun Gong before the persecution began and that her many ailments, including a heart problem, diabetes and high blood pressure, were all cured as a result. The police attempted to force her to stop practicing Falun Gong and tried to deceive her into signing three copies of prepared statements renouncing Falun Gong, but Ms. Fu refused to comply.
Prior to the April harassment, the police and even her family had tried to pressure Ms. Fu to persuade her son, Mr. Jin Fuzhang, to give up his faith in Falun Gong. Mr. Jin was arrested on June 28, 2016 and later sentenced to five years. Ms. Fu stood by her son and insisted that he'd done nothing wrong in upholding Falun Gong.
The latest harassment left Ms. Fu traumatized. She kept her curtains closed and asked her friends not to visit her for the near future. She also lost her appetite and had trouble walking. Her health declined on a daily basis and she passed away on June 6, 2020.
During this period, her daughter-in-law called the Dalian Prison several times and demanded that the prison authorities allow Mr. Jin to visit his seriously-ill mother, but to no avail.
Related report:
84-Year-Old Mother Stands by Son Jailed Second Time for His Faith