78-Year-Old Retired Engineer Remains in Custody for His Faith, Despite Serious Health Condition
May 21, 2020
|
By a Minghui correspondent in Guangdong Province, China
(Minghui.org) A 78-year-old retired engineer in Guangzhou City, Guangdong Province remains detained for practicing Falun Gong, despite his persistent health problems.
Falun Gong, also known as Falun Dafa, is an ancient spiritual and meditation discipline that has been persecuted by the Chinese Communist Party since 1999.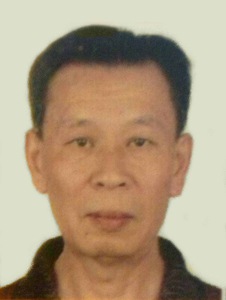 Mr. Zeng Jiageng
Mr. Zeng Jiageng was arrested on July 10, 2019, after the police accused him of using his phone as a hot spot to spread information about Falun Gong. The police submitted his case to the Procuratorate in early October. He was indicted one month later and his case was transferred to the Haizhu District Court. In late February 2020, Mr. Zeng was transferred from the Guangzhou City No. 1 Detention Center to the Haizhu District Detention Center.
Mr. Zeng has been healthy since he started practicing Falun Gong more than 20 years ago, but only a month after his arrest last year, a guard from the detention center called his family and informed them that he had severe hypertension and other health issues. 
A physical examination in mid-September 2019 confirmed that Mr. Zeng has severe hypertension and an enlarged heart. The hypertension has also damaged his heart, eyesight, and hearing. 
According to his lawyer, who recently visited him, his right eye is almost blind and his vision in the left eye is very blurry. He has almost completely lost his hearing and he was unable to communicate with the lawyer at all. His head and body kept swaying uncontrollably while meeting with the lawyer.
Several other practitioners were arrested along with Mr. Zeng and also remain in custody at the time of this writing, including Ms. Wang Xuezhen, 75, Ms. Liang Huijuan, 77, Ms. Wu Lijuan, 75, Ms. Zhang Hui, in her 60s, and Mr. Yang Zhigang. 
The authorities in Haizhu District, in Guangzhou City, have been actively participating in the persecution of Falun Gong during the past few years. Since 2015, most prison sentences against the practitioners were handed down by the Haizhu District Court, and some by the Liwan District Court. 
The Haizhu District Court also sentenced Mr. Zeng's son, Mr. Zeng Hao, to 3.5 years on January 29, 2019 for his faith in Falun Gong.
Related reports:
77-year-old Man in Custody Develops Hypertension, Impairing his Eyesight and Hearing
Eight Guangzhou Residents, Including Six in Their 70s and 80s, Arrested for Their Faith in Two Days
Retired Engineer Develops High Blood Pressure in Custody, Family Calls for His Release