(Minghui.org) May 13 marks the 21st World Falun Dafa Day and the 28th anniversary since Falun Dafa was introduced to the public. With five sets of easy-to-learn exercises and the principles of Truthfulness-Compassion-Forbearance, this practice is well received in over 100 nations across six continents.
Below are some of the greetings received by Minghui from practitioners outside China in celebration of this special occasion. They wish Mr. Li Hongzhi, the founder of Falun Dafa, a happy birthday.
The well wishers hail from
Minghui Schools in North America, Asia and AustraliaVarious teams from the Global Telephone-Calling GroupNTD's "The Stories of Life" ProgramAtlantaEastern USNorth America
Minghui Schoos in North America, Asia and Australia respectfully wish Master a happy birthday!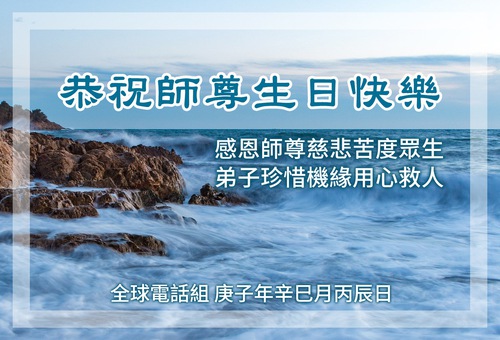 Greetings to Master from practitioners in the Global Telephone-Calling group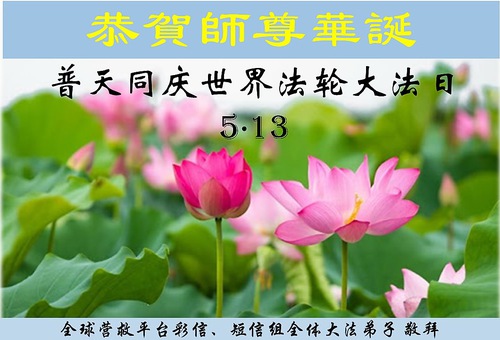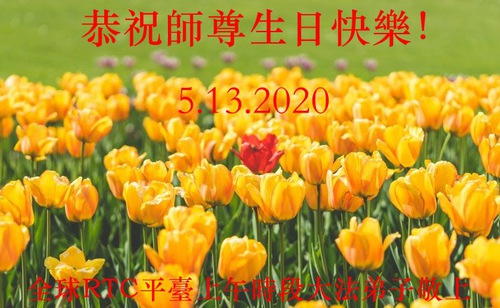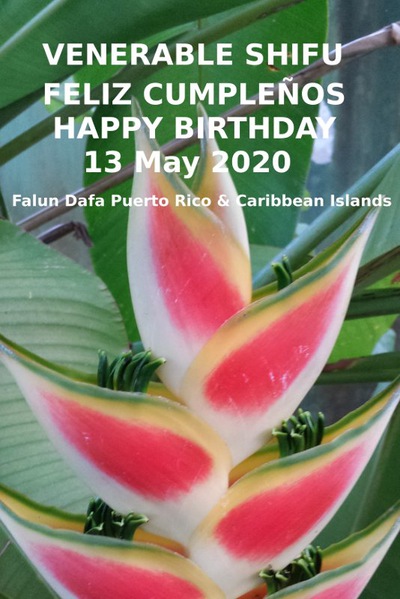 Greetings from practitioners in Puerto Rico &Caribbean Islands
source of all wisdoms, source of all joysYour limitless kindness found me -You opened a door to me so very wide that even I was welcome
giving me all I truly need, caring for my every stepasking only that I truly cultivate -You bear the hardships of all sentient beings
wherever Your hallowed light reachesevery smiling being today wishesHappy Birthday Venerable Shifu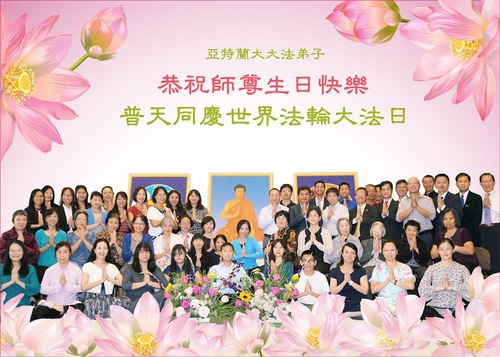 Greetings to Master from practitioners in Atlanta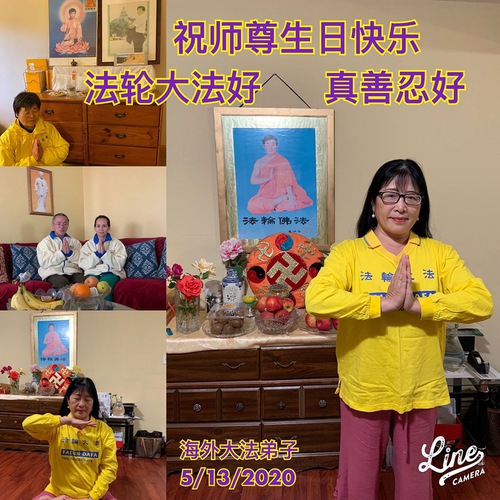 Greetings to Master from practitioners outside of China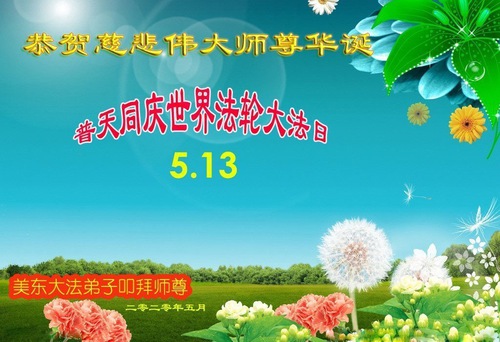 Greetings to Master from practitioners in Eastern US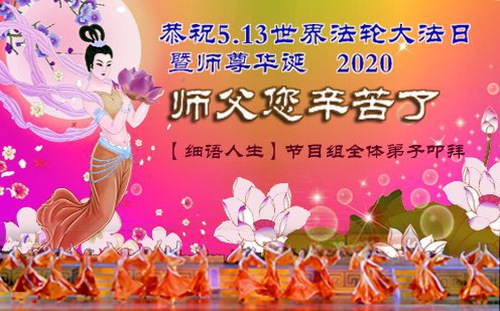 Greetings to Master from practitioners in NTD's "The Stories of Life" Program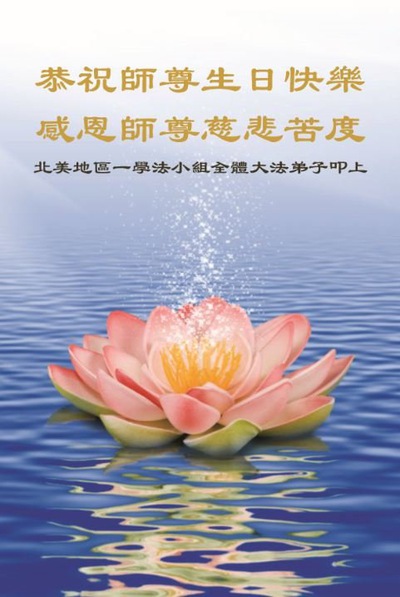 Greetings from a Fa study group in North America