After Losing His Job and Serving Seven Years, Hebei Man Sentenced to Another Seven Years for His Faith
Dec. 25, 2020
|
By a Minghui correspondent in Hebei Province, China
(Minghui.org) A Baoding City, Hebei Province, resident, was sentenced to seven years on December 1, 2020 for his faith in Falun Gong, a spiritual and meditation discipline that has been persecuted by the Chinese communist regime since 1999.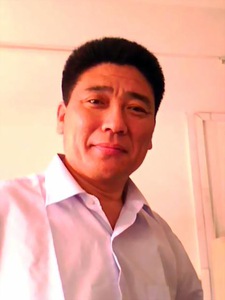 Mr. Yang Zhixiong
Mr. Yang Zhixiong, 56, a former journalist and real estate sales manager, was stopped at a highway toll station on September 26, 2019 as he forgot to bring his ID with him. The police arrested him and ransacked his home after discovering that he was a Falun Gong practitioner.
After a few days of detention in Rongcheng County, a prefecture-level city in Baoding, he was transferred to the Xiong County Detention on October 10.
Guo Junxue, the head of Xiong County Domestic Security Office, talked to Mr. Yang three times, attempting to force him to renounce Falun Gong. But he refused to comply.
Mr. Yang was tried on December 1, 2020 and sentenced to seven years. He appealed. The local appeals court heard his case on December 9 and ruled to uphold the original sentence.
Prior to his latest prison term, Mr. Yang was sentenced to four years after his arrest in June 2003. His wife, Ms. Qi Hongjin, who was arrested at the same time, was given two years of forced labor for practicing Falun Gong. As his employer had fired him when he was released, Mr. Yang had to do odd jobs to make ends meet. In 2008, he was deceived into going to a brainwashing center and held there for a month.
On November 3, 2012, less than one month after he started a new job as a sales manager in Beijing, he was arrested again by Guo Junxue in Beijing and put on trial by the Xiong County Court on December 25. He was sentenced to three years and transferred to the Jidong Prison on January 16, 2013.
Related reports:
Court Hearing Proves Mr. Yang Zhixiong Is a Good Man
Former Legal Daily Reporter Disappears for Over a Month, Now Faces Sentencing
Mr. Yang Zhixiong's Whereabouts Unknown After His Arrest in Beijing