78-Year-Old Seriously Ill Man Faces Eight Years in Prison if Convicted for His Faith
Dec. 15, 2020
|
By a Minghui correspondent in Guangdong Province, China
(Minghui.org) A 78-year-old man with severe medical conditions is facing an eight-year prison term for his faith in Falun Gong.
Falun Gong, also known as Falun Dafa, is an ancient spiritual and meditation discipline that has been persecuted by the Chinese communist regime since 1999.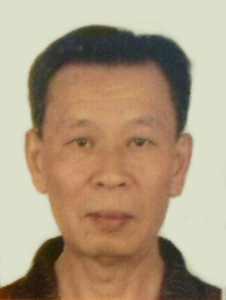 Mr. Zeng Jiageng
Mr. Zeng Jiageng, a retired engineer in Guangzhou City, Guangdong Province, was arrested on July 10, 2019, after the police accused him of using his phone as a hot-spot to spread information about Falun Gong.
Mr. Zeng began to experience serious symptoms in August 2019, while being held at the Guangzhou City No. 1 Detention Center. A physical examination in mid-September 2019 confirmed that he had severe hypertension and an enlarged heart. The hypertension has also damaged his heart, eyesight, and hearing. He often felt dizzy, and his body sometimes twitched uncontrollably.
After he was transferred to the Haizhu District Detention Center in late February 2020, the authorities provided no medical treatment to him.
Mr. Zeng was tried by the Haizhu District Court on August 17, 2020. Due to his hearing impairment, he was unable to hear the judge, and he quickly became exhausted during the hearing.
During his second hearing on September 23, 2020, prosecutor Xu Weiguo smacked the desk and claimed that he was representing the country. He then suggested that Mr. Zeng be sentenced to an eight-year prison term.
Related reports:
Retired Engineer Still Detained One Year After Arrest for His Faith, Bail Denied Despite Serious Condition
78-Year-Old Retired Engineer Remains in Custody for His Faith, Despite Serious Health Condition
77-year-old Man in Custody Develops Hypertension, Impairing his Eyesight and Hearing
Eight Guangzhou Residents, Including Six in Their 70s and 80s, Arrested for Their Faith in Two Days
Retired Engineer Develops High Blood Pressure in Custody, Family Calls for His Release