(Minghui.org) July 20, 2019 marks the 20th year of the persecution of Falun Gong, a mind-body practice based on the principles of Truthfulness-Compassion-Forbearance. A group of Falun Gong practitioners residing in New York City gathered in front of the Chinese Consulate on July 15 to urge the Chinese communist regime to release their family members and other practitioners detained in China for their belief.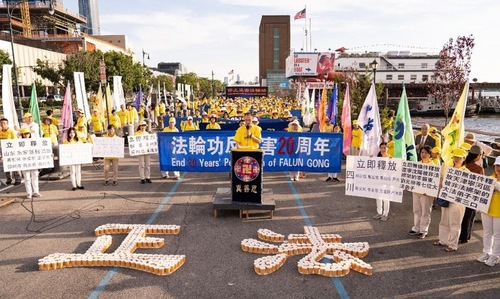 Practitioners gave speeches and held posters calling for the release of detained practitioners in China.
Former Associate Professor Arrested at Train Station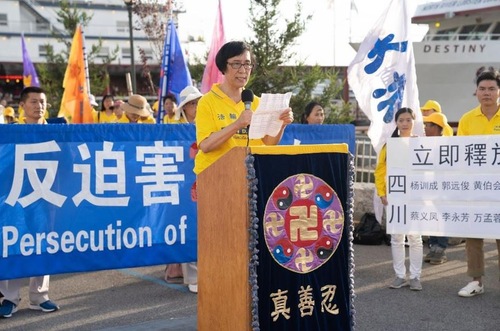 Ms. Xiao Yanbing said her husband Yu Chunsheng has been detained since June 19, 2019.
Ms. Xiao Yanbing, a practitioner from Liaoning Province, said her husband, Mr. Yu Chunsheng, has been kept at Shenyang Railroad Police Detention Center for about one month. As he was traveling by train on June 19, 2019, the police found out that he is a Falun Gong practitioner after scanning his ID. Officers from Beizhan Police Station arrested him.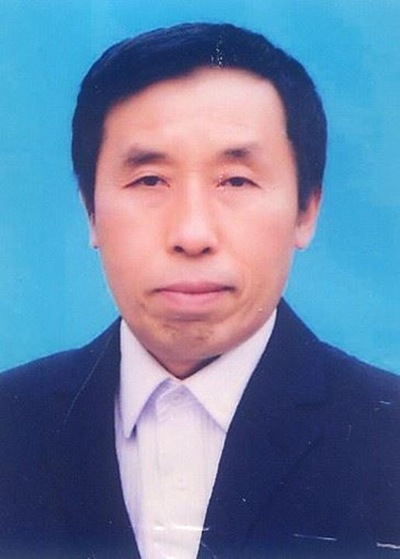 Mr. Yu, former associate professor and department chair, was removed from the chair position and teaching because of his belief in Falun Gong.
Mr. Yu, 61, was an associate professor and chair of the Mechanical Engineering Department in Shenyang Institute of Technology. After the persecution of Falun Gong started in July 1999, he was removed from the chair position and later from teaching. Mr. Yu taught himself electromechanics and became a senior engineer in that field.
"There are many Falun Gong practitioners like my husband. They are highly educated intellectuals. Because of their belief in Truthfulness-Compassion-Forbearance, they are deprived of personal freedom and subjected to harassment and discrimination, which prevent them from contributing to society," Ms. Xiao explained.
Over 40 Practitioners and Family Members Arrested in Liaoning Province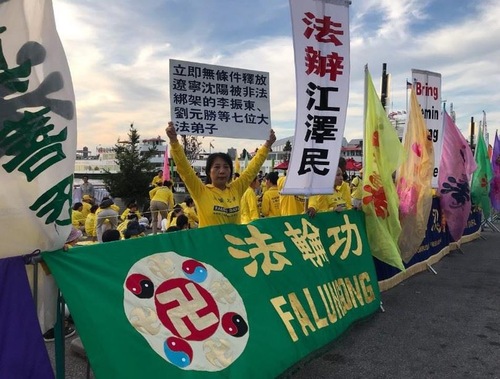 Ms. Li Shuyin, is urging the Chinese authorities to released practitioners detained in Liaoning Province
Ms. Li Shuyin, also from Liaoning Province, said that more than 40 practitioners and their family members in that province had been arrested and detained within one week of July 10, 2019. Most of the families had their homes ransacked and personal property confiscated.
Such massive arrests were part of the initiatives to celebrate the 98th anniversary of the Chinese Communist Party (CCP)'s founding, added Ms. Li. She said the regime had harmed a large number of citizens in previous political campaigns including innocent Falun Gong practitioners. She warned that the perpetrators involved in the persecution of Falun Gong have committed genocide and crimes against humanity.
Nearly 1,000 Sent to Brainwashing in Shengli Oil Field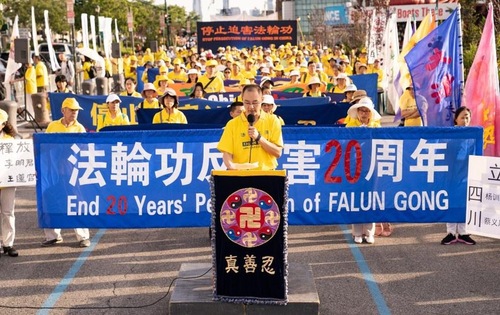 Zhang Yi from Shandong Province said many practitioners from Shengli Oil Field had been arrested.
Zhang Yi from Shandong Province said his mother, Ms. Zhang Aili, is a retired nurse from Shengli Oil Field. As she was making Falun Gong materials in another practitioner's home on November 25, 2018, Dongying police arrested her and have since been keeping her in detention. Recently officials have blocked her lawyer from representing her.
"My mother used to suffer from kidney disease and one of her kidneys was dysfunctional. She often had dizziness due to Ménière's disease," said Mr. Zhang. After beginning to practice Falun Gong in 1994, she quickly regained her health. In addition, the principles of Truthfulness-Compassion-Forbearance have made her a better person who is well-respected by people around her.
Ever since the persecution started in 1999, officials in the oil field have been closely following the persecution policy to arrest and detain its practitioner-employees. "Nearly 1,000 practitioners were sent to brainwashing centers, and over 200 practitioners were sent to labor camps or sentenced to prison. Among them, 6 were sent to mental hospitals and administered nerve-damaging drugs, and 11 have lost their lives due to torture in police custody," Mr. Zhang continued.
At least two brainwashing centers in the oil field, one in Oil and Gas Gathering Division, and another in Oil Production Plant, are still in operation.

Some practitioners fromt Shengli Oil Field still in detention (from left to right): Gao Hongwei, Zhang Aili (Mr. Zhang's mother), Wang Ziming, Shang Zhaoxiang, and Xia Deyun
Recently, Mr. Zhang heard that Mr. Shi Qiang, one practitioner who lived in the same residential community as Mr. Zhang before the latter moved to the U.S., had died after two-year imprisonment. "Mr. Shi was a nice person and he was once detained together with me. He was jailed two years from July 2015 to July 2017, and continued to be brainwashed and harassed after that. In the end, he left us in May 2019, at the age of 46," Mr. Zhang said.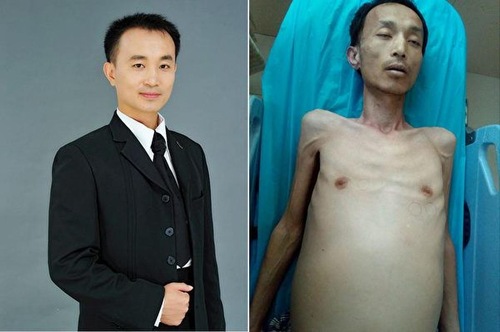 Mr. Shi Qiang died two years after being released from prison
More Practitioners Detained
Ms. Chang Xiaochun from Sichuan Province said eight Falun Gong practitioners in Mianzhu City were arrested on the evening of May 28, 2019. They include Yang Xuncheng, Wan Mengrong, Yin Guangsu, Guo Yuanjun, Huang Bohui, Lu Shangrong, Cai Yifeng, and Li Yongfang.
Six of the eight arrested Sichuan practitioners (from left to right): Yang Xuncheng, Guo Yuanjun, Huang Bohui, Yin Guangsu, Cai Yifeng and Li Yongfang
Many more practitioners had their homes ransacked on the following day. When family members went to request their release, an officer at Xiushui Police Station said that all of the arrested practitioners were placed under criminal detention pending trial.
"Innocent people were detained, happy families were torn apart, and the legal system has been abused," remarked Ms. Chang, "We must stop these brutalities."
Ms. Wang Huijuan from Tianjin came to the rally to call for the release of a family of three. Officers from Ninghe Police Department arrested Mr. Li Guoqing, his wife, Ms. Yu Bo, and their daughter, Ms. Li Lei, on May 15, 2019. Police ransacked the family's home and impounded three family cars. Because of this incident, Mr. Li's father suffered cerebral thrombosis and was sent to the emergency room.
Ms. Wang urged officials to release Mr. Li and his family. "The Party often looks for scapegoats after political campaigns to shirk responsibility for its crimes against innocent citizens." Ms. Wang urged perpetrators involved in Mr. Li's persecution to follow their conscience instead of the CCP orders and to help release these practitioners."
Reported Reports:
Former College Professor Arrested for the Third Time for His Faith in Falun Gong
Imprisonment and Brainwashing Claim Life of 46-Year-Old Man in Shandong Province
Related Article in Chinese: