Falun Gong practitioners from San Francisco and Houston participated in St. Patrick's Day Parades in their respective cities, introducing Falun Gong and its principles of Truthfulness-Compassion-Forbearance. The owner of a private school saw the group's entry and said that these principles should be taught everywhere.
At a recent rally in Calgary to celebrate the milestone of resignations, one speaker summed up succinctly why it is important to distance oneself from the Party: "The CCP is evil. It persecutes all religions and beliefs as well as traditional morality. It is responsible for the deaths of millions of people and for unpardonable crimes."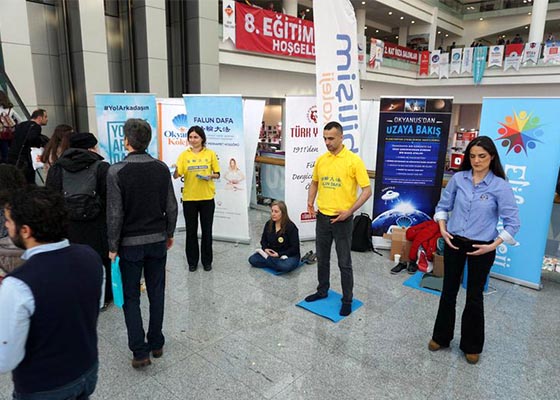 Attendees of the Ankara Book Expo were happy to have a chance to learn Falun Gong, an ancient Chinese mind and body cultivation practice. "I easily get angry, but meditation really helps clear my mind," said a young woman who stopped to learn Falun Gong. Afterward, she said, "The anger and the anxiety are gone now, and I feel happy."
Ms. Sun Min has been persecuted since the illegal suppression of Falun Gong began 19 years ago. Her elderly father is determined to seek justice for his daughter's wrongful death.
Ms. Leng Dongmei's death at 49 years of age is a tragic end to her decades-long ordeal for standing up against the persecution of Falun Gong.
A woman's life-long search for the meaning of life ends when she finds Falun Dafa and begins applying the spiritual principles to all aspects of her life.
~ Accounts of Persecution ~
~ People in China Awaken to the Truth ~
~ Improving Oneself ~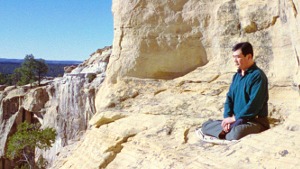 Master Li quietly watching the world from amidst the mountains after leaving New York following July 20th, 1999. (Published January 19, 2000)