(Minghui.org) Between March 21 and April 5, 2017, the World Company of Shen Yun Performing Arts staged nine performances in six cities in six countries: Belgium, the United Kingdom, Netherlands, Germany, Switzerland, and Austria.
After completing its Asia Tour, the New York Company headed for Australia and presented 13 shows in three cities between March 24 and April 4, 2017. Shen Yun's Touring Company also concluded its Mexico Tour in Puebla on April 1 and began its South American tour in Medellín, Colombia on April 4.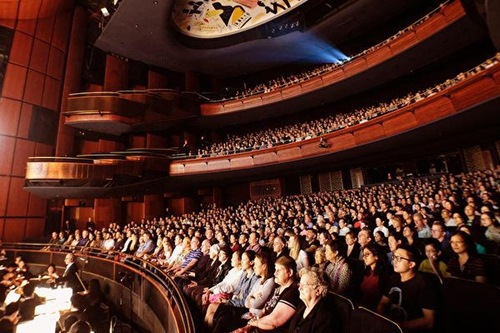 The New York Company of Shen Yun Performing Arts presented seven performances at the Sydney Lyric Theatre from March 28 to April 2, 2017.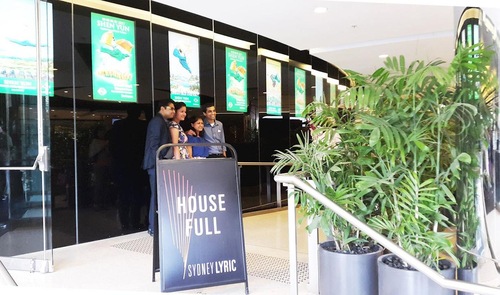 Seats that were previously blocked were added for Shen Yun's final performance of the season at the Sydney Lyric Theatre on April 2. Nevertheless, tickets still sold out.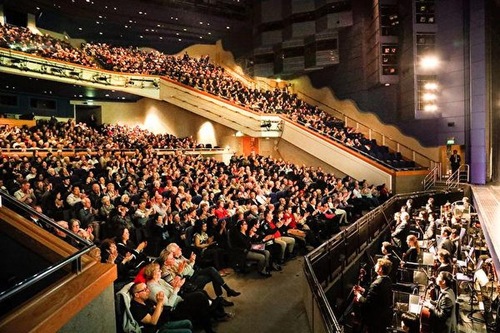 Shen Yun's World Company at the The ICC Birmingham in Birmingham, UK on March 26, 2017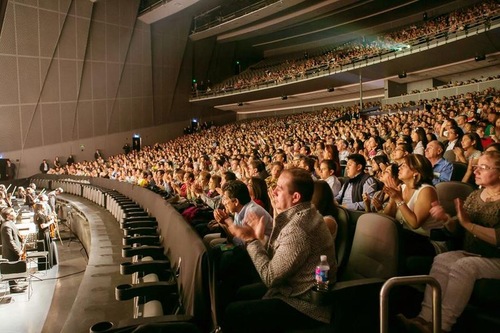 Shen Yun's Touring Company at the Metropolitan Auditorium in Puebla, Mexico on April 1, 2017
"Such Culture is Brought to Our Future"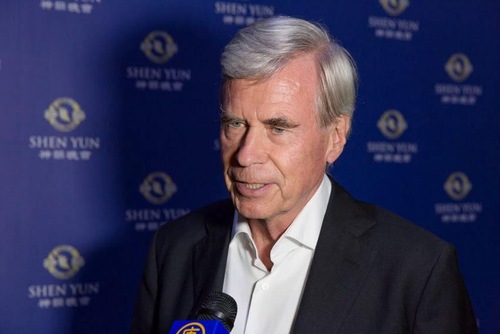 Dr. Michael Otto, owner of a distribution company, at the Shen Yun performance at the Hamburg Theater am Grossmark in Hamburg, Germany on April 1, 2017
"Absolutely superb...The performance was one of a kind," said Dr. Michael Otto, the owner of a distribution company.
"I found that the Chinese culture somehow transmitted divine influence and the spiritual. This is expressed extremely well throughout the performance," he said.
"I'm certain that in the past there existed a high culture, which we have somehow lost. It is great that now, such culture is brought to our future," Dr. Otto said.
Unique Background-Stage Interactions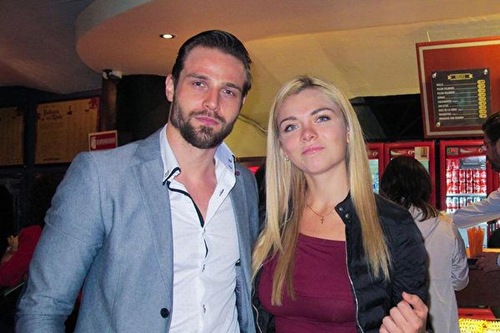 International model Norbert Bonanno at the Shen Yun performance in Ciudad de México on March 28, 2017
"What impressed me the most was the backdrop and the real people playing together in harmony," said international model Norbert Bonanno.
"I just really loved it. This is probably one of the performances that I've ever seen and liked the most," Ms. Bonanno continued.
"An Excess of Beauty and Poetry"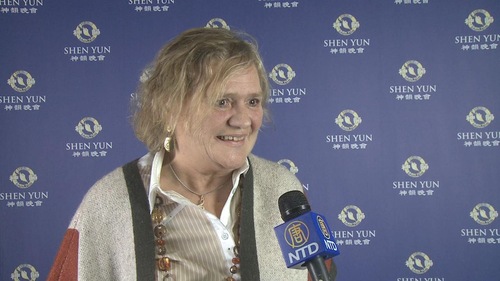 Beatrijs van Hulle, music and art teacher at the performance in Bruges, Belgium on March 22, 2017
"Formidable... You offer people such an excess of beauty and poetry," said music and art teacher Beatrijs van Hulle.
"When in art, you really want to be on a high level. You have to make connections with the past, with traditions, and from there build renewal and then it becomes really grand art," Ms. van Hulle said.
"Life is more than the material things...The soul is what will remain."
"I am just grateful there is such a company," she added.
"A Phenomenal Night of Entertainment"
Peter Kemp, journalist, radio host, and author, at the Shen Yun performance in Melbourne, Australia on March 25, 2017
"A phenomenal night of entertainment!" said Peter Kemp, a journalist and an author. "It was a pleasure to watch."
"Absolutely amazing... The use of the way the players and the film merge together, something I haven't seen before," Mr. Kemp said.
"The Western and Eastern instruments just merged together beautifully," he added.
Shen Yun will continue its European, Australian, and Latin American tours with upcoming performances in Geneva, Switzerland on April 7–9, Ludwigsburg, Germany on April 11–12, Bogotá D.C., Colombia on April 7–9, and Brisbane, Australia on April 14–15. For more information on tickets and dates, please visit http://shenyun.com.