Taiwan: Shen Yun Embodies Divine Culture and Compassion
March 14, 2017
|
By Minghui correspondents Xia Jun, Tang En, and Sun Bai
(Minghui.org) Following Taipei and Taoyuan, the Shen Yun New York Company continued its tour in central Taiwan, staging 14 performances between March 1 and 12. In these three cities—Taichung, Chiayi, and Tainan, the glorious Chinese culture and high-level artistry were once again welcomed by packed theaters and warm applause.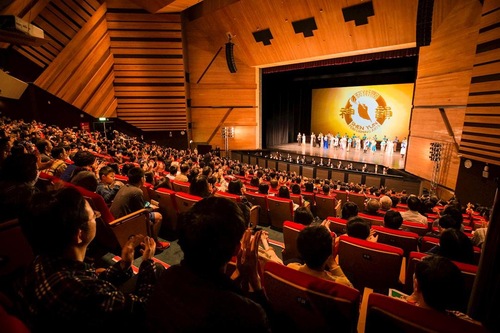 Tickets were sold out for the six performances at the Chung Shan Hall Taichung between March 1 and 5, 2017. This photo was taken during the sixth performance.
Visual Arts Professor: Shen Yun's Artistic Director Is Really Outstanding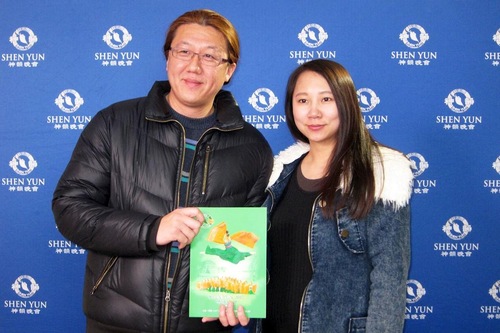 Liu Huai-wei, assistant professor of visual communication design at TransWorld University, and his wife enjoyed Shen Yun at the Chung Shan Hall, Taiwan on March 2, 2017.
"I regret waiting so long to see this. You haven't truly lived until you've seen Shen Yun," said Liu Huai-wei, Assistant Professor of TransWorld University, "Even though I have left the theater, I can still sense its energy."
"I believe a lot of people who have seen it know what I am talking about. I am sure a lot of people cannot express how they feel, but they would surely be very happy and full of positive energy. I believe this is the power of compassion," he added.
Mr. Liu said the performance at the Chung Shan Hall on March 2 was perfect. He said, "The [artistic director] took everything into consideration—the color coordination, the coordination between the color and the performance, and the coordination between colors, visual effects, and audio sounds. I believe this director is really, really outstanding."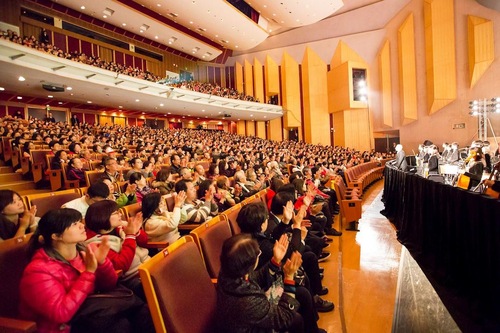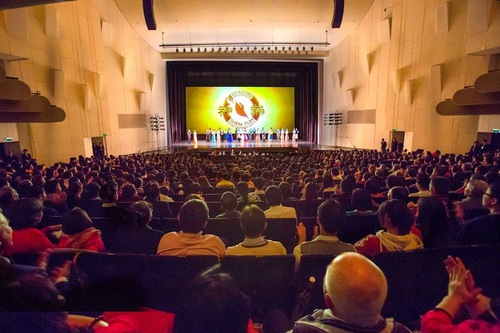 No tickets were left for Shen Yun performances at Chiayi (March 6 and 7) and Tainan (March 9 and 12). Above were pictures taken on March 7 and 10, 2017.
Dance Director: Perfect and Unique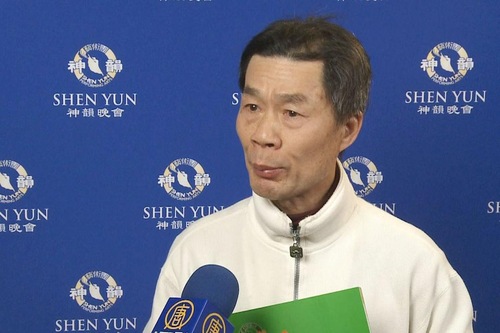 Xiong Li, director of the Hong Kong-based Xiong Li Dance Company was amazed by Shen Yun's performance at Chiayi City Concert Hall, on the afternoon of March 7, 2017.
"Shen Yun really is the art of dance with divine beings. It is perfect and unique," said Xiong Li, director of Xiong Li Dance Company in Hong Kong, "Shen Yun is the demonstration of the culture, the divinely inspired ancient culture featuring the harmony between humans and nature," he said after watching the performance at Chiayi City Concert Hall.
Mr. Li said that he thought this harmony comes from the artists' practice of the Falun Gong meditation and spiritual cultivation. "I think anyone [who] conforms to Falun Gong's principles of 'Truthfulness, Compassion, and Forbearance' is a good person; any society [that] conforms to these principles is a good society; and any country [that] conforms to these principles is a good country," he said.
Chiayi County Councilor: Truly Touching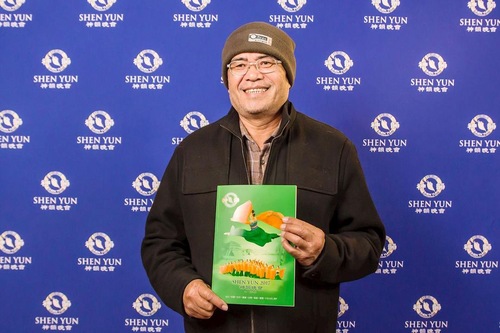 Chiayi County Councilor Tsai Ding San attends the Shen Yun show at Chiayi City Concert Hall on the afternoon of March 7, 2017.
"'Touching' is the best word to describe the show. I nearly cried," said Tsai Ding San, Chiayi County Councilor after watching the performance at Chiayi City Concert Hall on March 7.
"With the combination of modern technology (digitally animated backdrops) and artistic performance, the essence of the culture created by our ancestors is being carried forward."
"In particular, with the magnificent music, the opening piece truly touched the bottom of my heart," he continued. "With the advancement of technology, people have almost forgotten the preservation and inheritance of culture. Because modern people often think of their personal interest first, they are relatively lacking in culture appreciation and preservation. We should have a long-term plan to combine culture with artistic development in the future, so that the next generation can pay more attention to their physical health and spiritual well-being.
"It's truly touching… You've got to experience it personally to know how touching it is," said Mr. Tsai.