Malaysia: Falun Dafa Parades Celebrate Moon Festival
September 13, 2016
|
By a Falun Dafa practitioner in Malaysia
(Minghui.org) As the tradition of Mid-Autumn Festival (or Moon Festival) approaches, Malaysian Falun Dafa practitioners celebrated on September 4 by putting on parades in Pandan Indah and Petaling Jaya, two major cities near the capital city of Kuala Lumpur.
Pandan Indah: The Public Needs to Know This
The parade in Pandan Indah was led by the Falun Dafa group's Tian Guo Marching Band, followed by "celestial maidens" in ancient Chinese attire, a dragon dance, waist drum performance, and a demonstration of the Falun Dafa exercises. "We hope to bring happiness as well as blessings to our community this holiday season," said parade coordinator Andy Loo.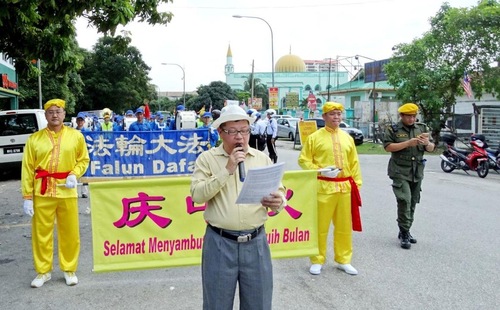 An introductory speech was given by the parade coordinator Andy Loo.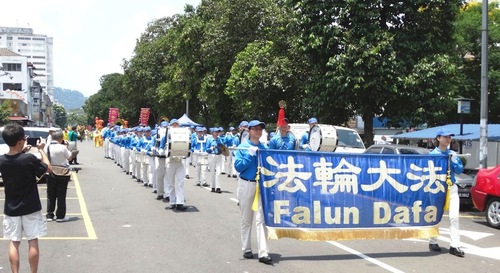 Tian Guo Marching Band led the parade in Pandan Indah.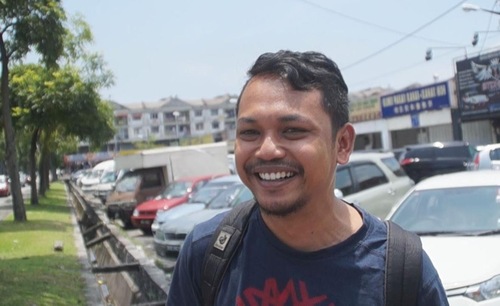 Local resident Azrul said the parade was beautiful.
"This is wonderful! Very unique and beautiful," said Azrul from Putrajaya, the federal administrative center of Malaysia.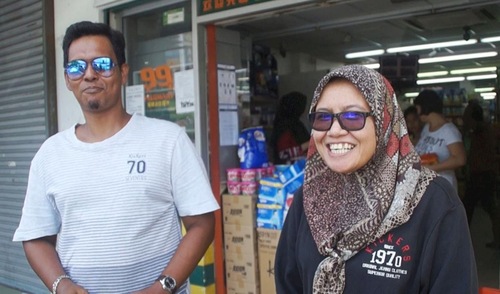 Sheffield, who watched the event with his wife, said he likes the activity because it promotes traditional culture.
Sheffield and his wife watched the practitioners' march for a long time. "This is very good," said Sheffield, "because it promotes traditional culture and helps educate young people on the Chinese heritage."
He hopes to see such events more often, "because the public needs to know about this."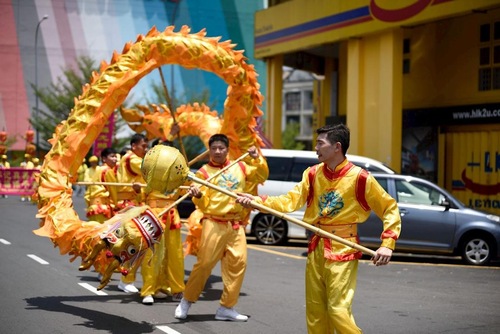 Dragon dance by Falun Dafa practitioners.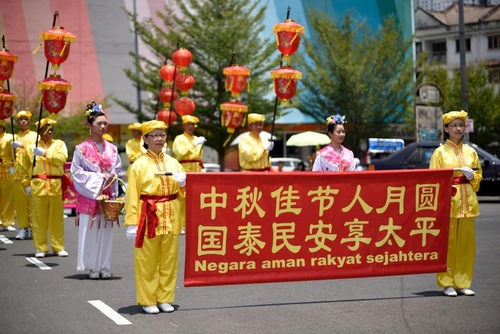 March by Falun Dafa practitioners. The banner reads in Chinese and Malay, "Wishing for a prosperous country and a peaceful society."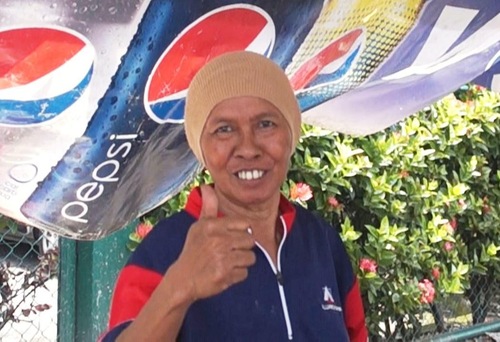 Aida from Indonesia gives thumbs up for the parade.
Mr. Seow, a long-time resident of Pandan Indah watched the parade with his mother and child. He said he admired practitioners' hard work and contribution to the community.
Samad Ali from Pakistan said this was the first time he had seen a parade by Falun Dafa practitioners. "I will try the exercises," he said.
Petaling Jaya: A Message from the Divine
Later that same day, practitioners put on another parade in Petaling Jaya, another satellite city of Kuala Lumpur.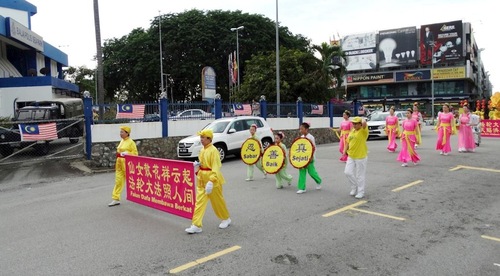 "Celestial maidens" in the march in Petaling Jaya.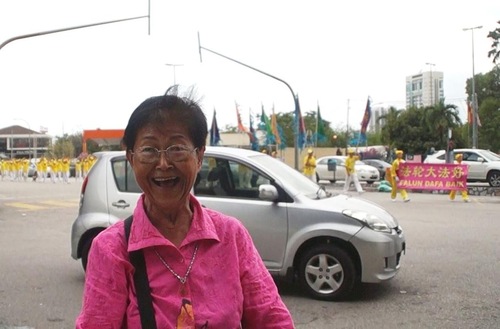 Ms. Huang was glad to learn about Falun Dafa.
"This is like a message from the divine," said Ms. Huang, in her 70s, who watched the performance with her grandchild.
A long-term cancer survivor, she said, "I have always been looking for ways to improve my health."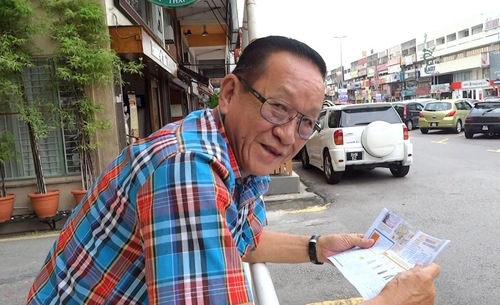 Mr. Chow reads about the persecution of Falun Dafa and hopes more people will learn about it.
Local resident Mr. Chow said this was the first time he had come across the Falun Dafa group. He had seen negative reports from the Communist Party, but after reading a Falun Dafa pamphlet and talking with the practitioners he realized the persecution was unwarranted and also very brutal.
"Please tell more people about this," he encouraged the practitioner. "It is very important!"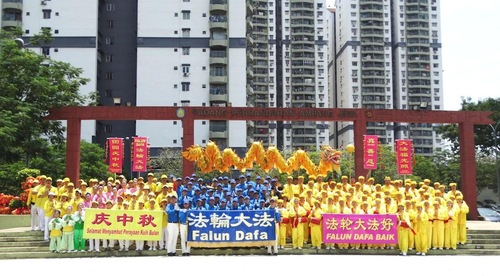 After the parades, participants gathered for a group photo to wish the founder of Falun Dafa, Mr. Li Hongzhi, a Happy Mid-Autumn Festival.