Well-Recognized Teacher Force-Fed in Detention Center
September 12, 2016
|
By a Minghui correspondent in Liaoning Province, China
(Minghui.org) Ms. Sun Min, a teacher from Anshan City, Liaoning Province, was illegally arrested on June 28, 2016. She is still detained in the Anshan City Women's Detention Center, where she is being force-fed.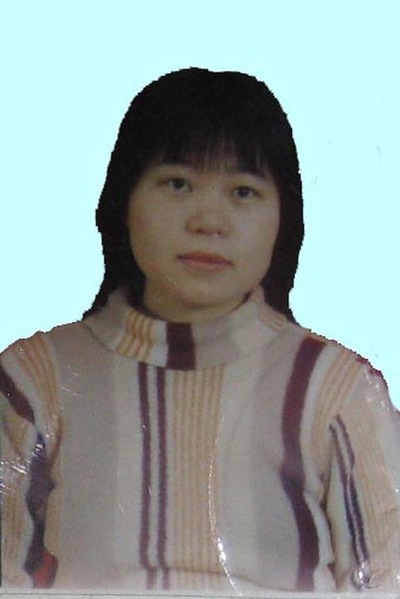 Ms. Sun Min
Arms and Legs Bruised
Ms. Sun Min, a middle school teacher from the Tiedong District, has been recognized both nationally and at the provincial level many times for her teaching, articles and research achievements between 1991 and 2000. She has been persecuted relentlessly since 2000 for her firm belief in Falun Dafa.
She was arrested and her home ransacked by the Lishan District Police Department in Anshan City on June 28, 2016. She was taken to the Lingshan Police Station in the Lishan District. The police also ransacked her other house in the Lishan District. They confiscated 60,000 yuan without providing a receipt.
Ms. Sun went on a hunger strike to protest her arrest. Zhao Hongbo, director of the detention center, ordered prisoners Li Nan, Zhang Huili and Song Fuli to force-feed Ms. Sun eight times a day for 10 days. The prisoners put urine and excrement in the food. Also, Ms. Sun was not allowed to go to the restroom and was deprived of sleep.
The Lishan District Procuratorate approved her arrest on July 12, 2016. Ms. Sun's attorney visited her in the detention center on July 27, 2016, and saw many bruises on her arms and legs.
Director Zhao claimed the detention center force-fed Ms. Sun to save her life. When her attorney challenged Zhao, he claimed that the bruises were due to Ms. Sun's low blood platelet count. The attorney warned Zhao not to mistreat his client.
Persecuted Since 2000
Ms. Sun was arrested by Changdian Police Station officers in the Tiedong District and taken to the notorious Masanjia Forced Labor Camp in October 2000.
She was frequently tortured. Sometimes she had to stand or squat for long periods of time. They sat on her back or lifted her up and threw her onto the cement floor. They slammed her head against the wall by her hair. She sustained two skull fractures from the impact. They deprived her of sleep for over a month. They beat her with an electric baton and stabbed with needles.
Ms. Sun was arrested again in Liaoyang City in September 2012. She was force-fed and injected with unknown drugs in the Liaoyang Detention Center. She had stomach pain, blurry vision, and severe memory loss after the injections.
Participants in the Persecution of Ms. Sun Min:
Wei Xiaoxuan (魏晓轩), chief, Lingshan Police Station, Lishan District, Anshan City: +86-412-6211115, +86-15698906078, +86-15941297926Xie Rongfang (谢荣芳), director, Anshan City 610 Office: +86-412-2225062, +86-13644200338Jia Haijun (贾海军), Party secretary, Lishan District Political and Legal Affairs Committee: +86-412-6636699, +86-412-5231799, +86-13304128800Shen Min (沈民), chief, Lishan District Police Department, Anshan City: +86-412-6614358, +86-15242203111, +86-15702425777Sun Jubo (孙巨博), attorney general, Lishan District Procuratorate: +86-412-6613333, +86-412-5987777, +86-18241287777